The benefits of growing flowers with vegetables goes far beyond simply making a garden more colorful and attractive.
It is also quite helpful in controlling pests, disease, and increasing yields.
Many annual flowers have long been known for their beneficial qualities. Some for repelling pests Others for attracting beneficial insects. And even more that help prevent and stave off disease.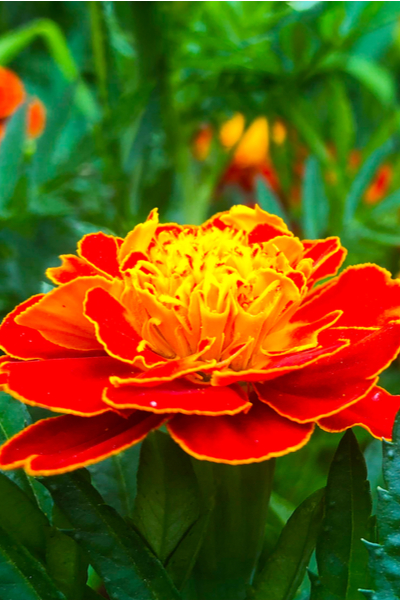 By simply planting a few of these flowering annuals in and around your vegetable garden this year, you might just find less insect damage on plants.
And, of course, a little more produce making it to your dinner table!
Here is a look at a few easy-grow flowering annuals that can go a long way in keeping your garden healthy naturally.
Growing Flowers With Vegetables – 4 Annuals That Can Help Keep Your Garden Healthy Naturally.
Marigolds
Marigolds are one of the most colorful annual flowers you can plant. There is a near endless variety available that bloom in all shapes and sizes.
And the colors! Marigolds come in a dazzling array of orange, yellow and even purple hues.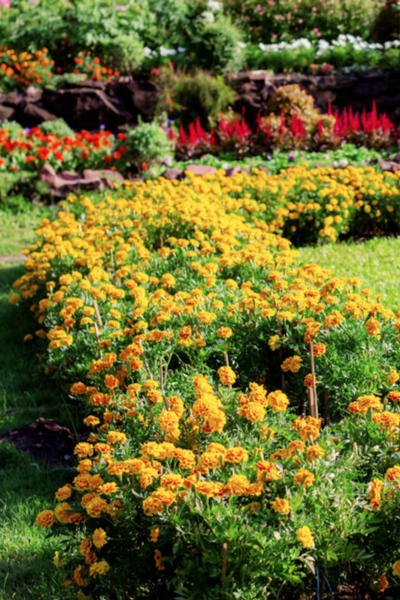 But more than their natural beauty, marigolds are one of the most helpful companion plants of all when planted in the garden.
Marigolds attract beneficial insects to the garden.
Insects like parasitic wasps that control cabbage and tomato worms. Or ladybugs – which can devour aphids and mealy bugs.
Their strong, pungent blooms, are also known to help repel other damaging insects, as well as being a bit offensive to chipmunks, squirrels and rabbits.
Marigolds, with their bright glowing blooms, also attract bees. And when it comes to pollinating crops, every garden needs bees!
Making them even more attractive to plant, marigolds grow easily from seed, and require little care to maintain.
Cosmos
Pollination is the name of the game when it comes to vegetable gardening,
The best way to ensure good pollination is to attract bees, wasps and butterflies and other beneficial insects.  See : Attracting Birds, Bees And More To The Garden
And Cosmos are of the best annuals to plant when it comes to attracting these key crop pollinators.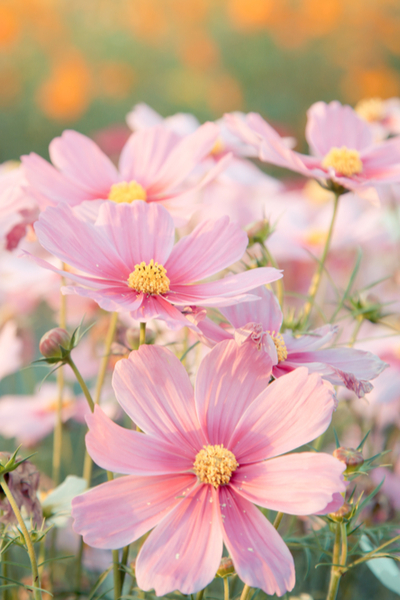 Their showy blooms are among the most attractive to beneficial insects.
Much like marigolds, they grow easily from seed. Cosmos will grow in almost any soil, and handle drought and heat well.
Nasturtiums
Nasturtiums are a beautiful, easy-grow annual that be grown from seed.
They are also extremely beneficial to the home gardener.
They produce a chemical substance that acts as a natural repellent. It works quite well against many common and damaging pests.
Pests like white flies, aphids and squash bugs. Even better, they are excellent at repelling mosquitos too!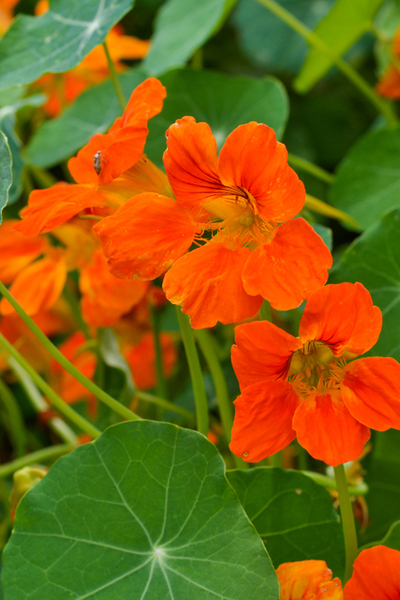 Nasturtium varieties bloom in red, orange and yellow colors. Their small, compact stature make them a perfect border plant. They can also be grown in pots and placed throughout the garden.
Nasturtium seed germinates quickly. Seed can sown directly into garden soil as soon as the threat of frost has passed.
Product Link : Nasturtium Seeds
Sweet Alyssum
The blooms of sweet alyssum might be small, their impact in the garden is huge!
Sweet alyssum is a low growing, compact plant with tiny flowers. But those little flowers attract a whole host of beneficial insects.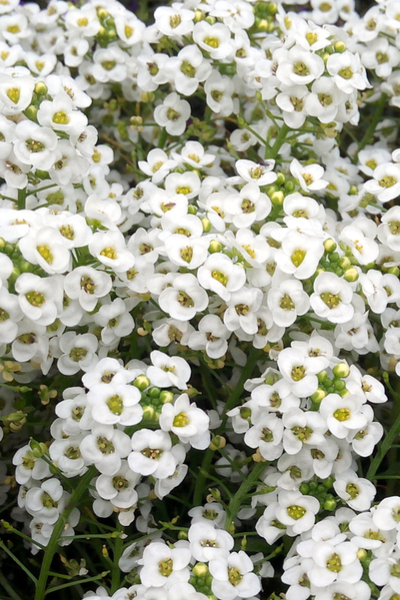 Many gardeners grow sweet alyssum in and around their cucumbers. They also plant it among their zucchini, melon and pumpkin vines.
Why? Because this tiny flowering plant attracts many insects that love to feed on the beetles.
Sweet alyssum grows as annual in most climates. It does survive however as a perennial in areas with only light frosts.
Alyssum will re-seed itself easily, so you may not need to re-plant each year.
And there you go! 4 flowering annuals that will bring beauty and health to your vegetable garden.

This Is My Garden is a garden website created by gardeners, for gardeners.
We publish two articles every week, 52 weeks a year. Sign up today to follow via email, or follow along on Facebook.