What is the best way to recycle hanging basket plants after they have finished blooming?
That seems to be the question of the day coming in to the website these days.
Fall is here, and unfortunately, that spells the end of the road for many of the gorgeous flowers that fill annual baskets and containers every spring and summer.
These once beautiful flowering displays have now sadly come to an abrupt end.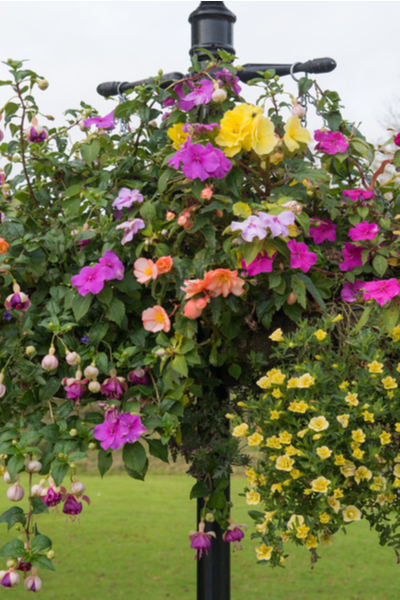 Even the greenest of green thumbs can't keep annual hanging baskets alive all year long. After all, that is why they are called annuals!
But that doesn't mean they can't serve a great second purpose.
By late fall, most annual flowers have simply run their coarse.
And although that means they need to be taken down, the last thing you want to do is toss them in the trash. Even though their first life is over, spent annual baskets and container plants can be recycled to serve a very valuable second life.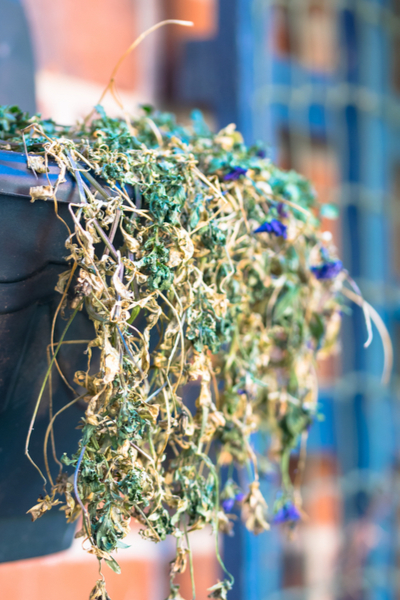 And in the process, help power next year's garden, flowerbeds, and yes, even flowering baskets and container plants.
So instead of just tossing those old flowers out into the trash, check out these two easy ways to recycle your old hanging baskets and container plants.
2 Great Ways To Recycle Spent Hanging Baskets & Container Plants
# 1 – The Compost Pile
The soil in container and hanging baskets plants is the perfect addition to a fall compost pile.
Although the soil has been depleted of nearly all of it's nutrients by summer's end, it still has incredible value for composting.
For one, adding that spent foliage and soil into the compost pile will re-energize the nutrients that have been depleted.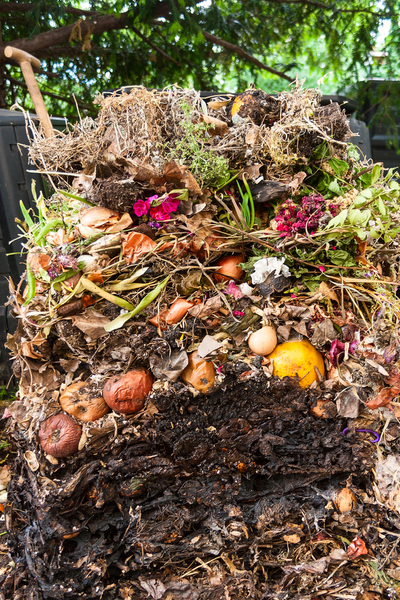 As a pile breaks down, all of the ingredients blend together into a rich, nutrient-filled humus. And that humus can help power all of your plant's once again next year.
But what makes the spent container soil and foliage so valuable for a compost pile is that it is already loose and friable.
And that is the perfect ingredient to help break down leaves, twigs, and other fall additions to the compost pile. See : How To Create The Perfect Fall Compost Pile
Chop Off The Bloom Heads Before Composting
One quick note on recycling all of those flowering annual plants.
Before adding, it is always a good idea to shear all of the bloom heads off of your annual plants.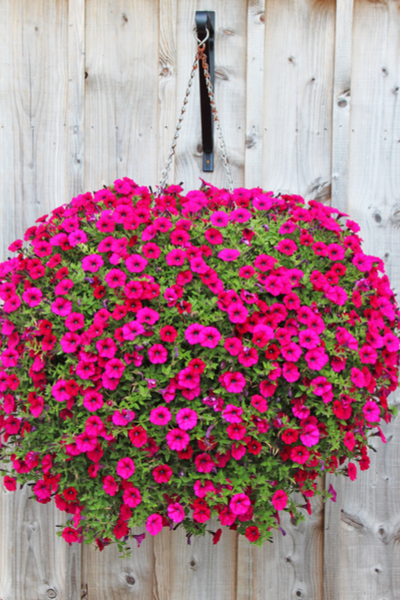 These heads also contain seeds, which when placed into the compost pile, can come back as next year's weeds.
A sharp pair of hedge shears works great to quickly cut off the bloom and seed heads. Next, simply break up the root and soil ball and into the pile with the remaining foliage.
#2 – In Your Garden & Flowerbeds
So what if you don't happen to have a compost bin?
The next best option to recycle hanging baskets and container plants is to use the spent soil and plants to help build better soil structure in your existing garden and flower beds.
When broken apart and mixed in, the old potting soil and foliage helps to break up hard soils. Simply break up the root ball and foliage with a sharp shovel and scatter into the soil.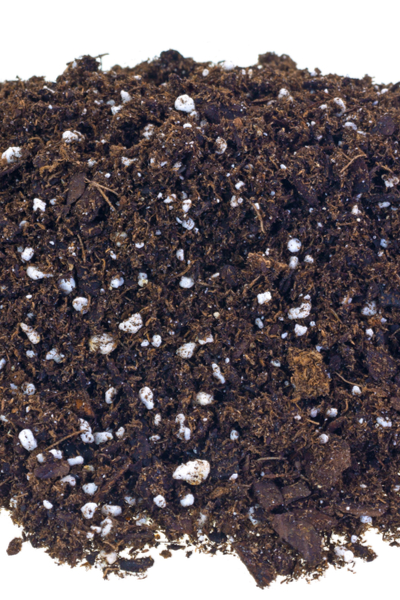 Just like when adding to the compost pile, always remove the bloom ends first to avoid seeds from sprouting later.
One thing is for sure, it is a far better option that simply throwing those plants away!
So here's to recycling your hanging baskets this year!

This Is My Garden is a garden website created by gardeners, publishing two articles every week, 52 weeks a year. This article may contain affiliate links.