The best way to get your vegetable garden off to a fast start this year is by planting early spring seed crops that can not only tolerate a little bit of cold weather and soil – but get food on your table before summer even arrives!
By early spring, most gardeners are chomping at the bit to get growing. Even though it may be a bit cold to start planting tomatoes, corn and peppers outdoors, it doesn't mean you can't plant a few crops that happen to thrive in cooler weather.
Most vegetable plants require warm soil and air temperatures to survive and grow. Tomatoes, for instance, need the soil temperature to be at least 60° to 65°(F) to properly establish and grow. In addition, if the air temperature drops below 40°(F), they can be in danger of frost of freeze damage.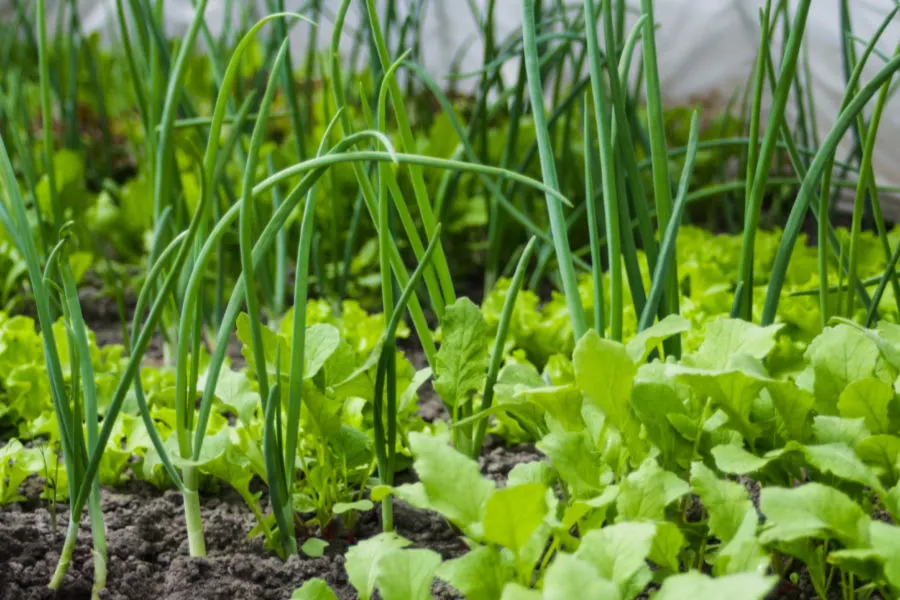 But with early spring seed crops that just isn't the case. As you will see, many crops such as radishes, kale and others can be planted in cool soil with success. And, these same crops can also handle cool air temperatures as well.
Many early season seed crops can handle nights when the thermometer even drops below freezing. And that is exactly why they are perfect for growing early in the garden season! With that in mind, here is a look at 7 such crops that can have you working in your garden earlier than ever this year.
7 Seed Crops To Plant In Early Spring
Radishes
Radishes are a prime early season grower, and go from seed to harvest in a flash. Some varieties can be planted and harvested in as little as 28 days, while others can be ready in six weeks or less.
When it comes to variety, you can find radishes in a wide range of sizes, shapes and flavor profiles. From mild to spicy and even a little sweet, there is a radish type for everyone. They also happen to be easy to plant as well.
Plant seeds 1/4 inch deep in loose, fertile, well-draining soil. Prior to planting, amend the planting row with compost to help power the seeds. Thin after seeds after they sprout to allow to grow to full size.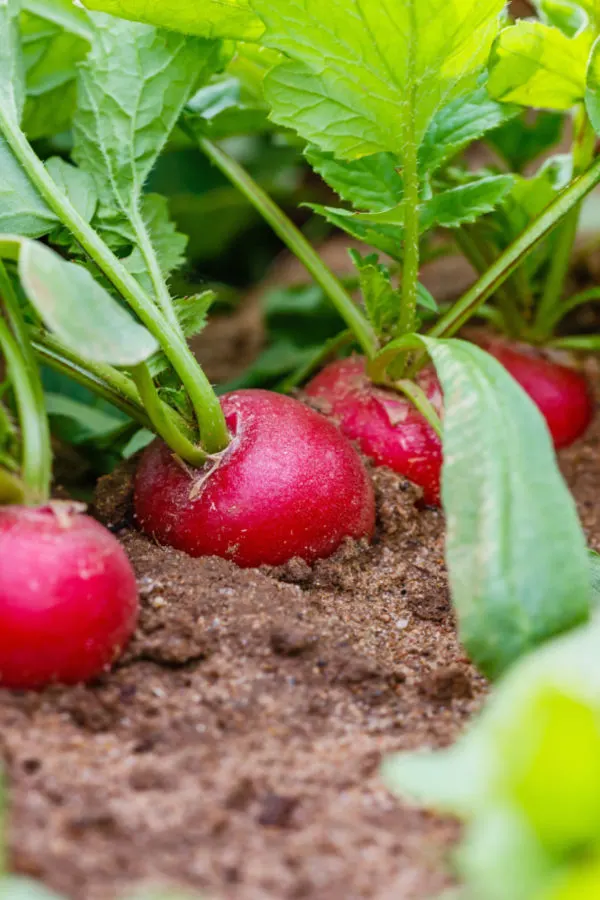 One thing radishes like is steady moisture. It is important to water them if spring rains are not falling. You can plant a new row of seeds every 2 weeks to keep a steady supply of radishes coming on strong all spring. Affiliate Seed Link : Radish Seed Varieties
Spinach – 7 Great Seed Crops To Plant In Early Spring
Spinach loves cool weather and soil, making it another perfect early spring seed crop for planting. Much like radishes, spinach germinates and grows fast. In fact, some varieties of spinach can be harvested in as little as three to four weeks.
Spinach can be planted early in the growing season, up to 4 to 6 weeks before your area's last frost date. Sow spinach seeds directly into the soil 1/4 to 1/2″ deep. Space seeds two inches apart when planting.
Young, tender spinach leaves can be harvested when they reach two to three inches in height. You can also allow the spinach to grow a bit larger for a more mild flavor. Reseed every two to three weeks to keep a continual supply coming on. Affiliate Seed Link: Spinach Seed Varieties
Romaine Lettuce – 7 Great Seed Crops To Plant In Early Spring
Another fast grower, romaine lettuce is an easy-to-plant cool season crop. Nothing adds more tender flavor and a tasty crunch to salads than romaine lettuce, especially when you can pick it fresh from your own garden.

Romaine lettuce favorites such as the Paris Island variety can go from seed to harvest in just 28 days. And with seeds that germinate in temperatures as low as 40°(F), it can be planted as soon as the soil is workable. Romaine is perfect for growing in raised beds and in cold frames too. See: How To Use A Cold Frame – Grow Fresh Vegetables All Winter Long!
Sow seeds 1 to 2 inches apart, 1/8″ to 1/4″ inch deep in well-drained, fertile soil. Adding compost to the seeding area prior to planting will help speed germination and improve romaine's growing habits. Once seeds germinate, thin plants to two inches apart to harvest tender baby leaves or six inches apart if growing for larger heads of lettuce. Affiliate Seed Link : Paris Island Romaine Seeds
Arugula – 7 Great Seed Crops To Plant In Early Spring
Arugula handles light frosts with ease and grows well in the early spring soil. Like spinach, this spicy, flavorful crop can be ready to harvest in as little as three to four weeks. The plant is perfect for livening up salads or for topping your favorite sandwich.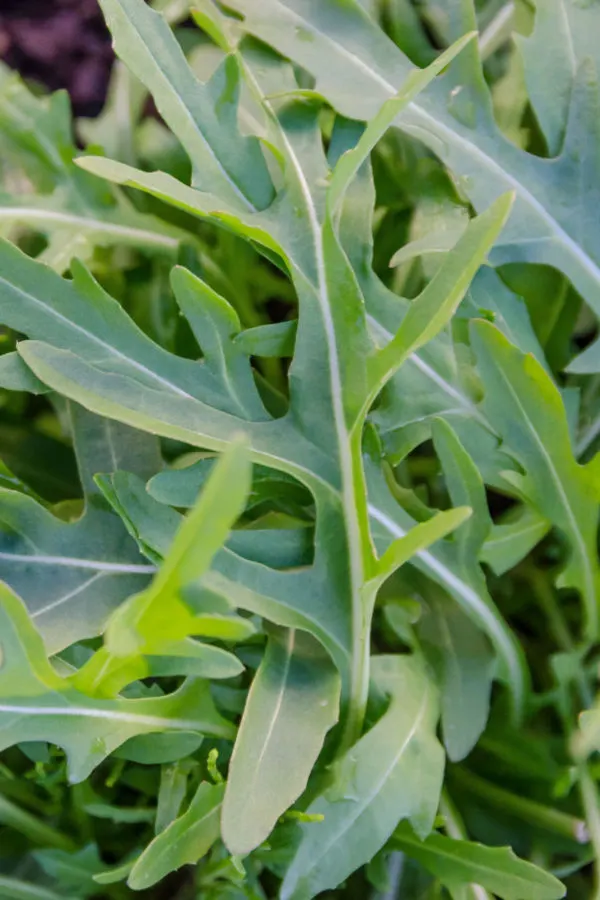 Sow arugula seeds in well-drained, fertile soil 1/4″ deep. Space seeds one inch apart when planting, and then thin to every two inches once they germinate. Harvesting can begin as soon as the arugula leaves reach a few inches in height.
The outer portion of the leaves will be more mild, while the older, inner growth will have a more bold and spicy flavor. Affiliate Seed Link : Rocket Arugula Seeds
Sugar Snap/Snow Peas – 7 Great Seed Crops To Plant In Early Spring
No spring seed planting would be complete without growing a delicious crop of sugar snap peas! Snap peas are loaded with vitamins and minerals and love growing in the cool air of spring.
Sugar snap and snow peas are ready for harvesting in as little as 45 to 55 days, or as soon as pods fill mature and fill out. To keep a steady supply coming on through spring, plant a second crop a few weeks after your first. Peas will bolt in the summer heat, so grow them while you can!
Sow seeds 3/4 to 1 inch deep in fertile, well draining soil. Providing support with a small fence, chicken wire or trellis to help keep the tasty peas off the ground. This will also make harvesting a much easier task! Affiliate Seed Link : Pea Seeds – Sugar Ann (Snap Pea)
Kale – 7 Great Seed Crops To Plant In Early Spring
Kale is one of the healthiest crops you can grow in your garden and is versatile in the kitchen. It is perfect for salads, soups, or making deliciously healthy chips for snacking. It is a great spring garden crop to start from seed!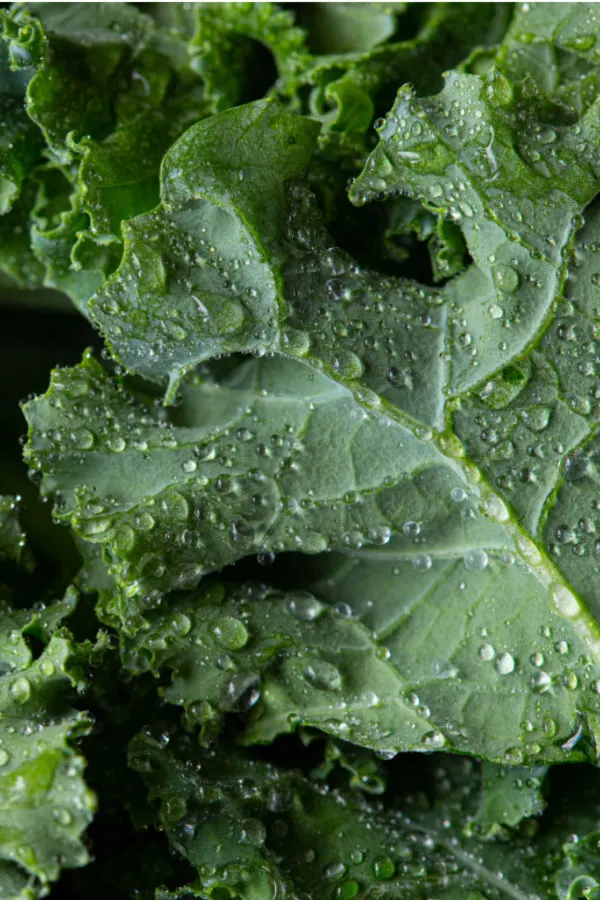 Kale is another vegetable that actually grows and develops better flavor during the cooler weather. You can sow kale about 4 weeks before your area's last frost date. Much as with most leafy crops, fertile, well-draining soil is a must.
It will grow fast once it germinates. In fact, baby leaves can be ready for harvesting in as little as 20 to 25 days. Full sized leaves can be ready in 50 to 55 days. Affiliate Link : Burpee Dwarf Blue Curled Vates Kale Seeds
Loose Leaf Lettuce Mix
It's hard to beat the flavor and freshness of a home-grown, just-picked salad. And there is no better way to grow your own than with a great loose-leaf lettuce seed mix! Loose leaf seed mix varieties germinate quickly and grow fast in the cool, early-spring weather.
How fast? Many can be sown and harvested in as little as 28 days! Sow seed 1/4 to 1/2″ deep and harvest by cutting as needed. Lettuce can be cut again for several harvests as it grows back. Affiliate Seed Link : Burpee Looseleaf Blend Lettuce Seeds
Here is to getting your garden growing early this year spring with seeds!
This Is My Garden is a garden website created by gardeners, for gardeners. We publish two articles every week, 52 weeks a year. Sign up today to follow via email, or follow along on Facebook here : This Is My Garden. This article may contain affiliate links.