There is no need to wait until summer – get your garden season off to an early start this year by growing a few cool-weather spring vegetable crops!
Many vegetables actually grow better in the cooler temperatures of spring. In fact, they thrive in it.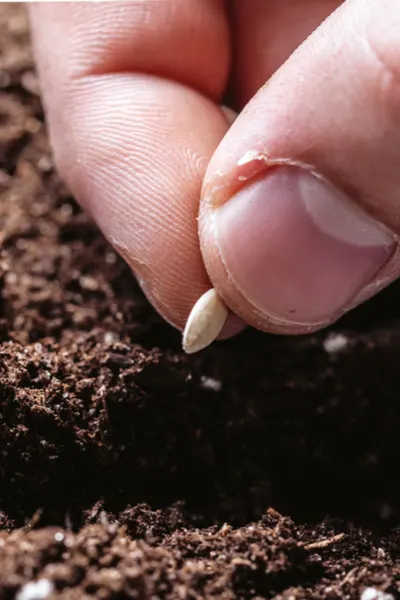 Some crops can be planted as early as 4 to 5 weeks before the last spring frost. Now that is growing early!
Here is a look at 6 great spring vegetable crops to get your garden season off to a fast start this year.
6 Spring Vegetable Crops To Grow Early In The Garden
Loose Leaf Lettuce
Loose-leaf lettuce is one of the easiest spring vegetable crops to grow. And one of the fastest to mature too.
Loose leaf lettuce germinates quickly. And many varieties can be harvested in as little as 28 days.
Even better, it can be harvested multiple times – keeping you in fresh salads all spring long.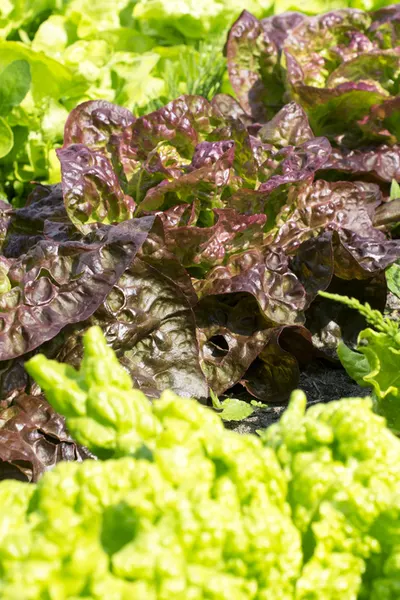 Seeding / Growing
Lettuce seed can be sown as soon as the ground is workable.
It performs best in loose, fertile soil that drains well. Sow seeds directly into the soil about 1/4″ deep and an inch or so apart.
Lettuce can take cool temperatures, but should be covered if a hard freeze is expected.
Continue seeding every 2 to 3 weeks for a continuous supply of fresh salads.
Here are a couple of great favorites to try : Parris island Lettuce Seed, Black Seeded Simpson Lettuce Seed.
Kale

Kale is one of the most nutritious crops that can be grown in the garden. It's beautiful leaves are loaded with a slew of vitamins and nutrients.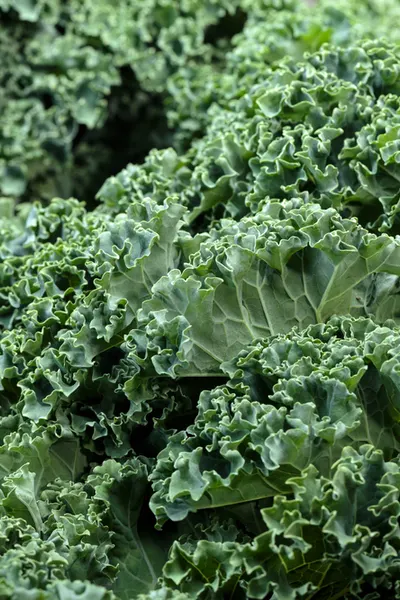 The flavor of kale actually improves in cooler weather, making it a perfect early season crop to plant.
Kale can be sown 4 to 5 weeks before your areas last frost date.
Plant seeds ¼-inch deep, spacing two inches apart. As they grow, thin to 4″ between each plant.
Once the summer heats begins to set in, Kale will begin to lose it's flavor and bolt. When the cooler temperatures of fall arrive, it can be planted again.
Seed Links : Green Kale Premier Seed – Blue Scotch Kale Seed
Radishes
Radishes are one of the fastest growing seed crops you can plant in the garden.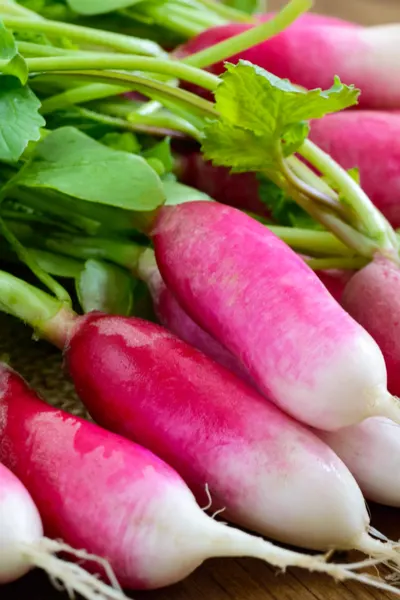 In fact, they can be on the table in as little as one month after seeding.
Radishes come in all sizes and shapes and in a wide range kinds of flavors. From mild to hot and everything, there is a radish that can fit the bill.
Plant radish seed 1/4″ deep in fertile, loose and well-drained soil.
The finer soil helps them to grow to size and shape quickly.
Thin once seeds sprout to allow the radishes to keep from tangling together.
Radishes like consistent moisture, so keep watered if experiencing prolonged periods without rain.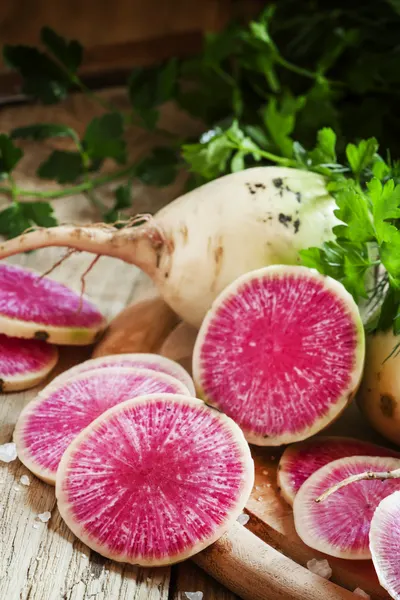 Plant every 2 weeks to keep a fresh supply growing from spring to fall.
Seed Links : Watermelon Radish Seeds (mild) , 6 Radish Variety Pack
Spinach
It's hard to beat the taste of fresh spinach. Especially home-grown baby spinach!
Whether using in salads or cooking lightly to perfection, spinach is a power crop of healthy goodness.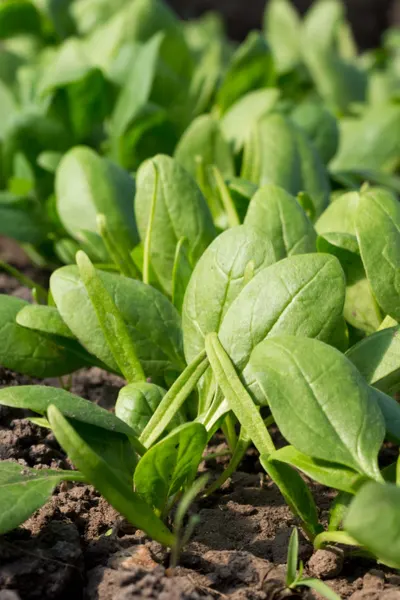 Spinach seeds can be sown directly into the soil about 2 weeks before your areas last frost date.
Plant seeds 1/4″ to 1/2″ deep every few inches.
As they mature, thin to 3″ between each plant.
Here are two great favorites to try : America Spinach Space and Corvair Spinach.
Spring Onions
Spring onions are a fantastic way to garden early! And, they are simple to grow in the garden, or planted in raised beds or containers.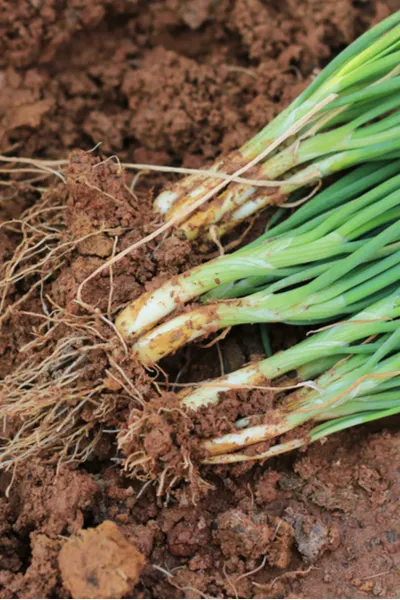 Sow seeds 3 to 4 weeks before your last frost date. Plant at a rate of one per inch, about 1/2″ deep into the soil.
Some varieties can be ready to pick in as little as 60 days.
A great variety to try is Warrior Bunching.
Sugar Snap / Snow Peas
There may be no better treat than fresh picked sugar snap or snow peas from the garden. See : How To Grow Sugar Snap Peas
It always seems like a huge bonus when we can actually stop eating them right off the vines and they make it to the house for a meal!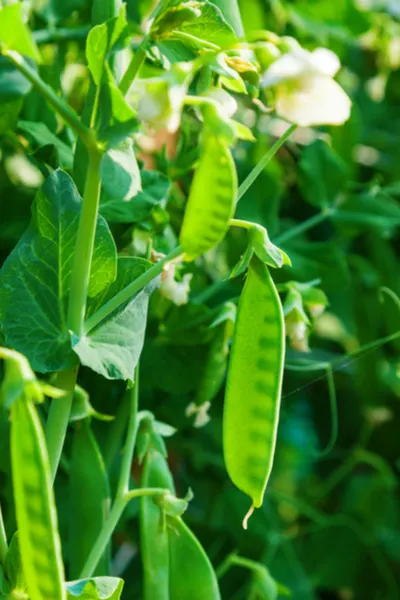 Sow seeds as soon as the soil can be worked. Plant a few inches apart, 1/2″ to 3/4″ deep in the soil.
Peas need a steady supply of moisture to produce, so keep well watered.

This Is My Garden is a website dedicated to spreading the love and knowledge of gardening around the world. We publish two new garden articles each week. This article may contain affiliate links.