Using perennials for potted plants and containers is an excellent, low-cost method to add lasting beauty to porches, patios, or anywhere in the landscape.
Although traditional pots and containers filled with annuals can be beautiful, they can also be quite expensive.
And, for many annual displays, by mid-summer, they are often already on their last leg.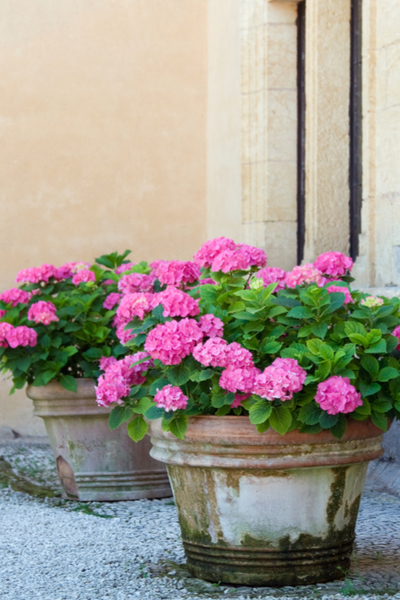 Sadly, all that is left for annual baskets and containers at that point is a trip to the compost pile. Or even worse, the garbage can.
But by using perennials in pots and containers, you can use existing plants already found in your landscape to provide lasting and re-usable beauty year after year.
All at a huge savings!
Using Perennials For Potted Plants And Containers
Many perennials found in the landscape make perfect potted plants. Hosta plants, day lilies, daisies, and even many herbs like fresh mints can thrive in pots and containers.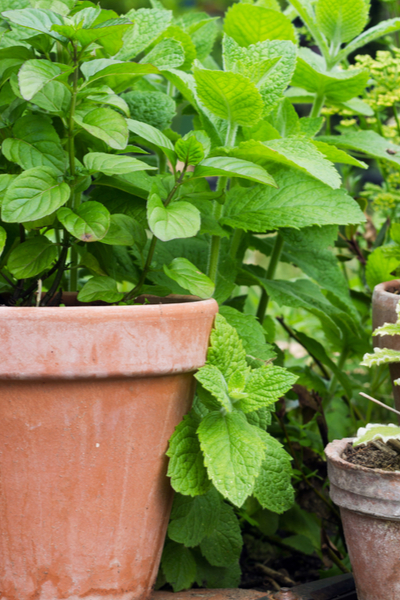 And their bright green foliage and colorful blooms can be just as beautiful and interesting in pots as their annual counterparts.
Perennials can even combined in pots and containers for a gorgeous dual display.
End of Summer Care
But one of the best things about using perennials for potted plants is what happens in the fall.
Instead of throwing that annual basket or potted plant out, you can replant the perennials right back into the landscape!
And if the plant has grown in size, you can even split it to create a few more for next year.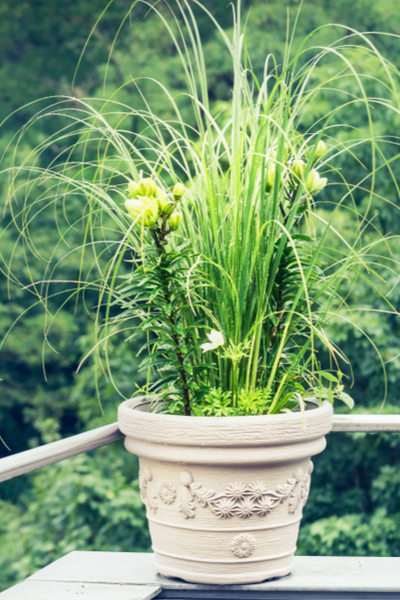 Another advantage to using perennials is that you can buy smaller, less-expensive plants and let them grow in pots the first year.
By year 2, they have usually grown enough to become a sizable plant in the landscape. One that would have cost much more to buy at the larger size.
Here is a look at three great perennials that are perfect for using in potted plants, containers and flowering baskets.
3 Great Choices For Perennial Pots
Hostas
The hosta plant's beautiful, broad, leafy structure makes it an excellent choice for planting in all types and sizes of containers.
And, they thrive in shadier locations, making them perfect for covered patios and porches.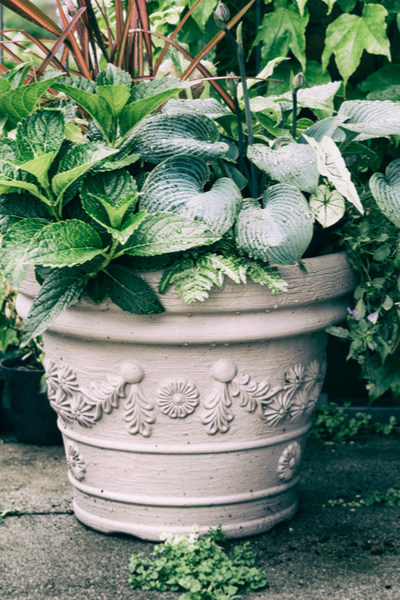 Hostas can also be used as a focal point when placed in the center of large pots or containers.
Surrounding a single hosta plant with a few colorful annuals around the edges of a planter can add even more – making for quite the showy display.
Hostas are also one of the easiest plants to split and divide in the spring to create additional plants for free . See : How To Divide And Split Hosta Plants.
Hydrangeas
Have an existing Hydrangea bush in your yard?
Take a split from it this spring to create a stunning container plant!
Hydrangea's large, mophead-style blooms brighten up any space, especially when planted in containers.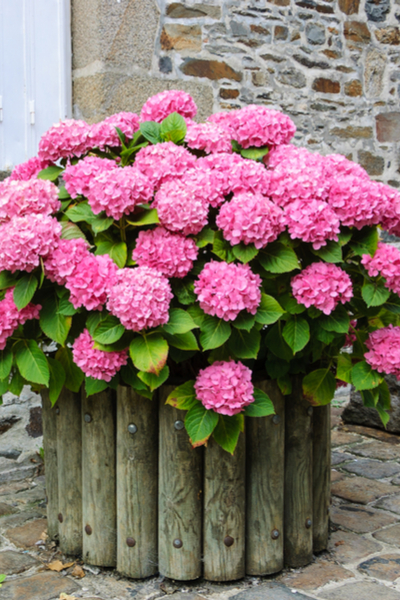 Not only do hydrangeas make for a brilliant display when planted in containers or pots, they are one of the easiest plants to divide and split in the spring.
Simply dig up the existing root ball, and use a sharp shovel to slice down and create new starts.
Available in a wide variety of brilliant colors, their beauty is simply stunning.
Ornamental Grasses
Ornamental grasses are drought resistant, durable and look great in pots and baskets.
They can also be found in a huge variety of sizes and shapes that can be perfect for nearly any size container. See : 4 Ornamental Grass Selections To Add Beauty To Your Landscape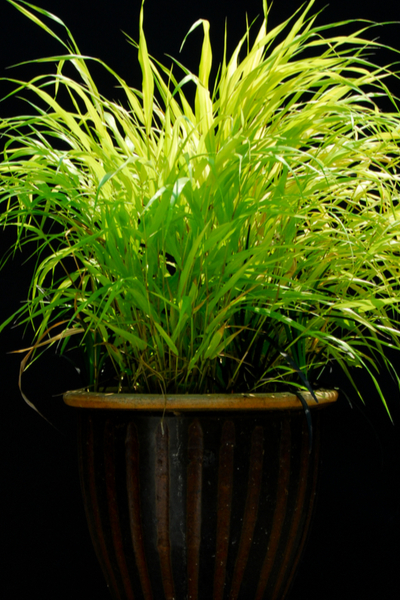 Much like Hosta plants, they can be centered in large pots for a tall, spiky focal point.
A few varieties, like the bright red Fireworks Fountain Grass, add brilliant splashes of color and height to potted plants.
And it doesn't stop with just those three! You can try any small to midsized perennial in pots to keep the budget in check, and the interest in the landscape high.
Here is to using perennials for potted plants – and saving big!

This Is My Garden is a website dedicated to spreading the love and knowledge of gardening around the world. We publish two new garden articles each week. This article may contain affiliate links.