If you are looking to attract hummingbirds to your landscape, then it's time to plant a few of the plants they love the most!
There is simply something so incredible about witnessing the hummingbird fly about and feed.
The speed of their wings, along with their tiny size make for some of the best bird watching around.
And although bright, nectar-filled feeders are a great way to bring these beautiful miniature flyers into your yard, nothing will attract hummingbirds more than planting the blooming perennials and annuals they love most.
And those plants and blooms will keep them coming back too!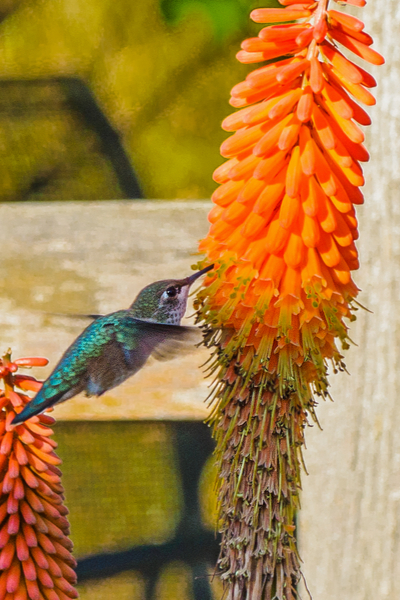 Although hummingbirds do not have an overly active sense of smell, they are attracted to bright colors.
And in addition to bright colors, hummingbirds look to find safety and security as they feed.
Nothing provides that more than a canopy of foliage filled with the blooms and nectar they love most.,
Here is a look at 5 great plants to grow that will have those hummingbirds coming back again and again.
How To Attract Hummingbirds With Plants
Bee Balm
This hardy perennial is one of the hummingbird's favorites. And it looks fantastic in the landscape as well!
Bee balms long, spiky, nectar filled blooms are perfect for the hummingbird's long snout.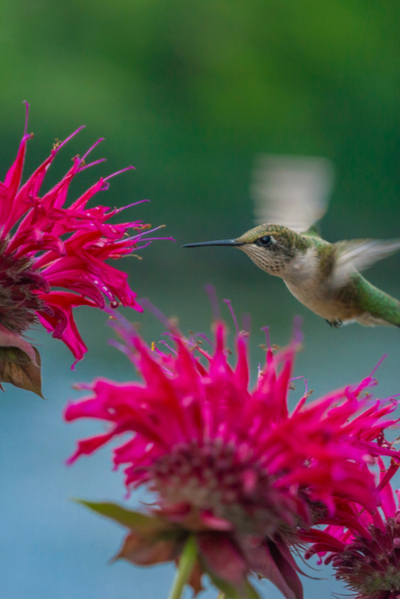 Bee balm thrives best in full sun, and should be planted in an area that drains well.
And to keep plants blooming longer, remove spent blooms as they die off.
Although bee balm can be found in white, pink and purple, varieties in red will work best to attract hummingbirds. See : Cambridge Scarlet Bee Balm Plant
Coral Bells
The coral bell plant is another perennial that should be at the top of your to attract hummingbirds to your landscape.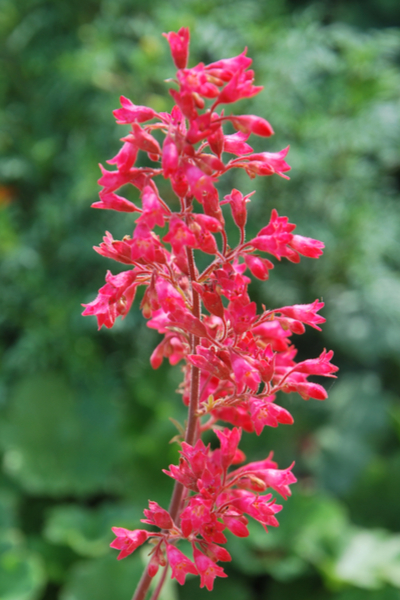 Not only do hummingbirds love this wispy-blooming perennial, it is one of easiest, low-care plants around.
Although they can take some sun, coral bells perform best in areas that receive a fair amount of shade.
Much like bee balm, remove spent blooms to encourage new spikes to grow.
Daylilies – A Hardy Choice To Attract Hummingbirds
When it comes to low-maintenance perennials, it is hard to beat the daylily.
This tough as nails, hardy perennial also happens to be a favorite for hummingbirds too.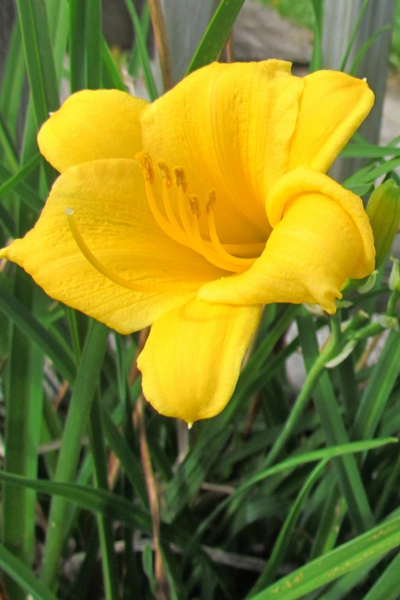 Daylilies come in a near endless array of varieties, but to attract hummingbirds, select varieties such as Stella De Oro that continue to bloom all season long.
Red Hot Pokers (Kniphofia)
Originating from South Africa, the Red Hot Poker, or Torch Lily as it is sometimes called, is a beautiful addition to any landscape.
And, not only will it attract hummingbirds, but bring in bees, butterflies and birds as well.
Although officially known as Kniphofia, this low growing evergreen-style perennial shoots up tall spiky blooms.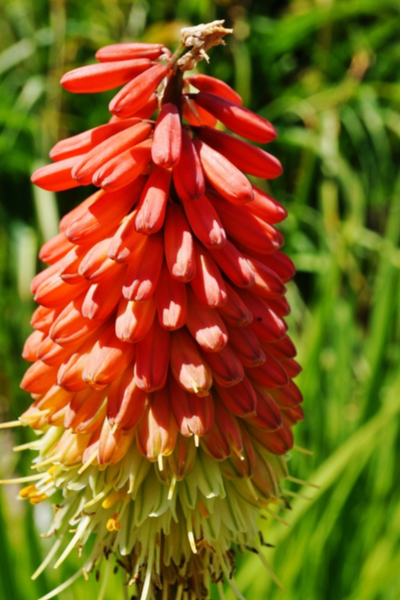 Available in varieties with red, yellow, orange or combinations of all three, the brightly colored blooms are an alluring attraction to hummingbirds.
Red hot pokers thrive in full sun, and are fairly drought tolerant as well.
Hardy in zones 5 through 9, they are the perfect choice to plant in open beds, rock gardens, or sunny areas right near outdoor patios.
Petunias – The Perfect Annual To Attract Hummingbirds
When it comes to annuals that can attract hummingbirds, it's hard to beat Petunias! (see : How To Keep Petunias Blooming All Summer Long)
Their abundant, trumpet shaped blooms serve as a virtual buffet for hummingbirds. Especially when planted in their favorite color of red!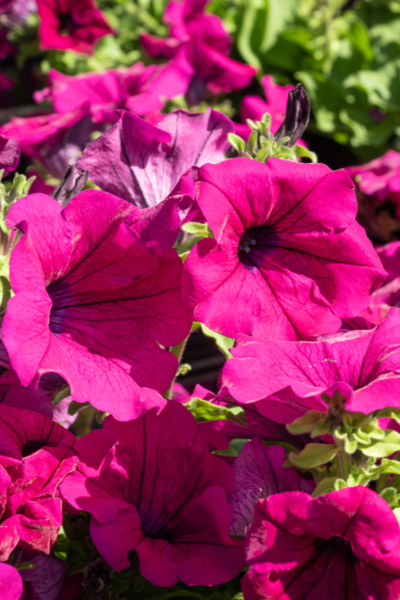 Hanging baskets and potted plants filled with petunias can bring hummingbirds up close to outdoor living spaces.
Here is to filling your landscape with the beauty and elegance of the hummingbird!

This Is My Garden is a garden website created by gardeners, publishing two articles every week, 52 weeks a year. This article may contain affiliate links.