When it comes to attracting butterflies, bees and even hummingbirds, nothing works quite like growing butterfly bushes!
In fact, they have become a go-to plant in recent years for those looking to create their own backyard butterfly gardens.
These deciduous shrubs become overloaded with butterflies as their massive, nectar-filled blooms appear in early summer.
And perhaps best of all, butterfly bushes keep on blooming all summer long, keeping these flying beauties coming back again and again.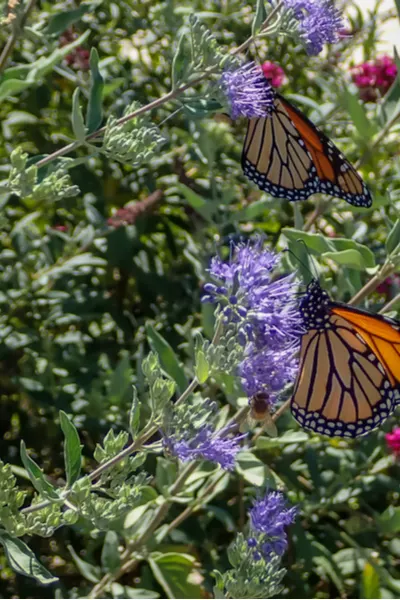 Growing Butterfly Bushes – How And Where To Plant
Beyond their common use in butterfly gardens, butterfly bushes make for a great focal point when planted in large flowerbeds as well.
At full maturity, many full-sized varieties grow from 6 to 8 feet in both height and diameter.
And, with their quick-growing nature, they work well when planted as a hedge too.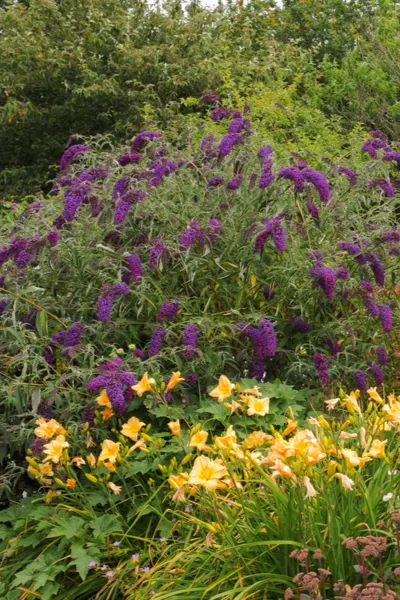 How To Plant
Although butterfly bushes can be planted "bare-root" style in the dormant months of early spring and fall, most are planted as live container-grown plants in mid to late spring and summer.
Butterfly bushes perform at their peak in full sun, so it is important to select an area that receives at least 8 hours of sunlight per day.
Always plant in well-drained and fertile soil. Dig planting holes to twice the size in diameter of the root ball to help loosen the soil for good root expansion and growth.
Add in generous amounts of compost when planting to help the plant adjust to it's new location.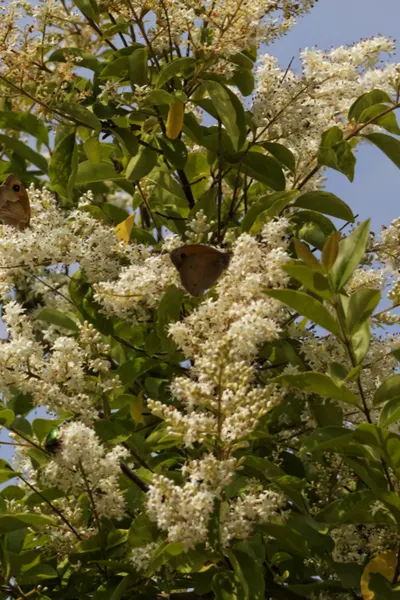 As a good rule of thumb, mix equal parts of compost and soil back when filling in the planting hole. See : How To Create The Perfect Summer Compost Pile
The top of root ball should be planted even with the surface of the soil. Water in the roots at planting time, and keep well-watered over the following weeks until the shrub becomes established.
Before planting, be sure to check the mature growth size of your selected variety for proper plant spacing.
Butterfly bushes grow quickly, and can compete for space when planted too close.
Are Butterfly Bushes Invasive?
Butterfly bushes can be invasive in many warm climates.
The key to keeping them in check is to keep plants well-pruned, and remove new starts.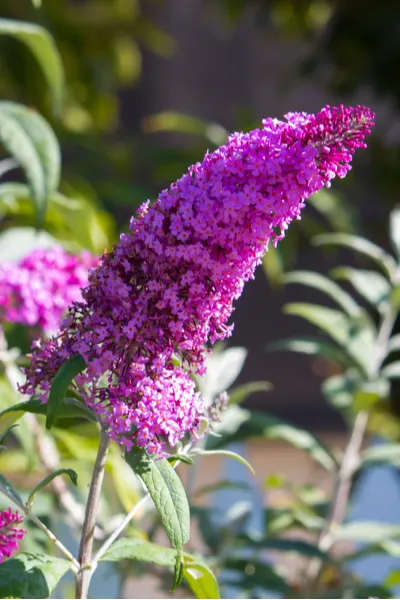 As you will see below, there are also many new more compact varieties available that can be easier to manage.
Growing Butterfly Bushes – 3 Great Varieties To Grow
When it comes to available varieties, the sky is really the limit for choosing size and color.
Butterfly bushes can be found with blooms of white, blue, purple and red, as well as a huge mix of hybrid colors as well.
Although traditional butterfly bushes grow quite large, there are also several compact styles available.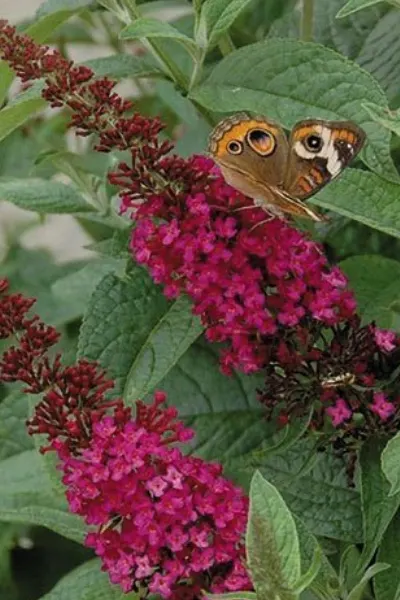 The compact varieties have become quite popular in recent years for smaller gardens and settings.
These styles tend to be less invasive than the larger varieties, growing to just a few feet in diameter and height.
Here are a few top choices for butterfly bushes, including a few compact styles:
Black Night Butterfly Bush
When it comes to growing butterfly bushes, the Black Night variety is a beauty!
This full size bush has intensely-dark purple / violet blooms. And even better, it blooms from early summer all the way to the first frost!
It is perfect as a focal point, or when used as a hedge plant. The Black Night matures to about 6 to 8 feet in width and height.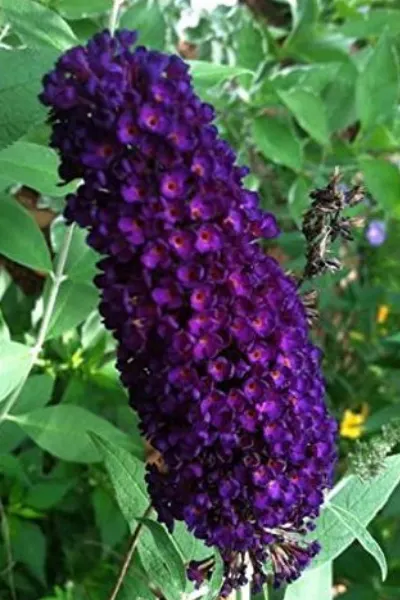 It is hardy in zones 5 through 9, and prefers full sun.
Miss Molly Red Butterfly Bush
The Miss Molly (pictured earlier in the article) variety is a more compact shrub than the standard butterfly bush.
With it's dark-red sangria-colored blooms, it is a show-stopper in gardens and flowerbeds! Product Link : Miss Molly Butterfly Bush
Blue Chip
Another compact variety, the Blue Chip butterfly bush grows to around 2′ in height and width at full maturity.
It is hardy in zones 5 through 9, the blue-chip is best suited to growing in full sun.
Here is to planting and growing butterfly bushes in the landscape!

This Is My Garden is a website dedicated to spreading the love and knowledge of gardening around the world. We publish two new garden articles each week. This article may contain affiliate links.