Growing impatiens in pots & baskets, or even directly in the landscape is an excellent way to bring big color to the shadier portions of your landscape.
Impatiens have long been a favorite annual choice for growing in sun-flowerbeds, or covered patios and porches.
Whether planted under a canopy of trees, or in the shadows of a house, they add a burst of instant brightness.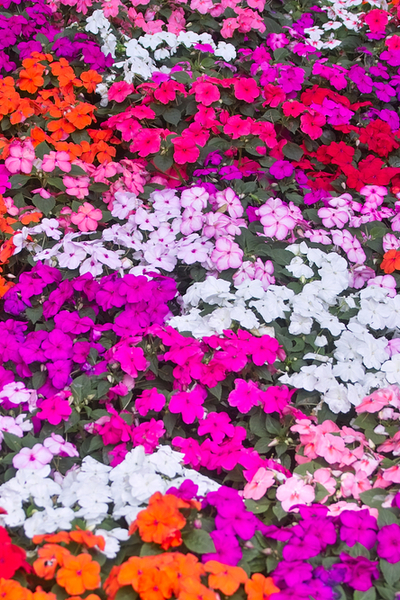 Although there are many perennials such as hosta or lirope that love shade, most provide more than a few shades of basic greenery. See : Growing Shade Loving Perennials
And unfortunately, those that do bloom tend to have smaller flowers with muted colors.
But that certainly isn't the case when it comes to growing impatiens.
They not only brighten up shady areas, they thrive in it!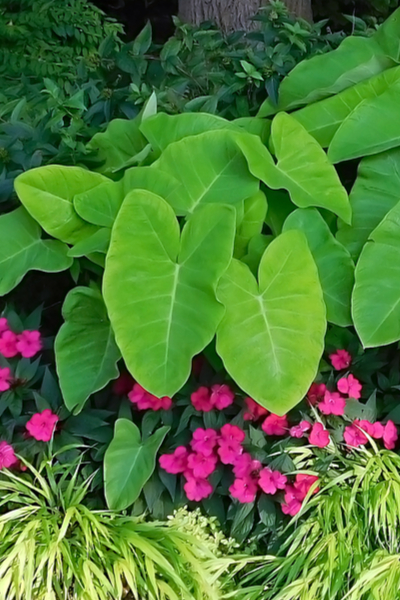 With varieties available in nearly every color in the rainbow, they can go with nearly any theme or setting.
And armed with just a few key growing tips, you can keep that color coming on strong from late spring to early fall!
Growing Impatiens – Top Tips To Keep Your Impatiens Blooming
Planting In Beds
When planting in flowerbeds, how you plant will affect the size of your plants.
Impatiens planted in close proximity will create much taller plants than those spaced 8″ to 10″ apart.
So if you want to create a larger focal point, plant just a few inches apart. But if you want to fill a larger space, plant farther apart to force the plants to spread out low and wide.
Plant In Rich Fertile Soil
The better the soil, the better you impatiens will perform. Impatiens love rich, fertile and most importantly, well-drained soil.
When planting in flowerbeds, work in generous amount of compost to keep the soil light and full of nutrients.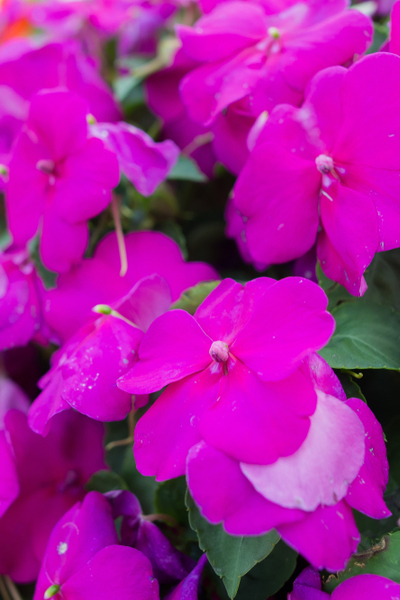 And for baskets and potted plants, be sure to use a high quality potting mix that allows the plant's roots easily absorb nutrients.
Growing Impatiens – Fertilizing Is A Must!
Impatiens, when healthy and strong produce hundreds of blooms per plant. And all of those blooms use and require a lot of nutrients from the soil.
Fertilize potted or planted impatiens weekly with a mild dose of fertilizer. Liquid fertilizers work best when it comes to impatiens, as they can be absorbed quickly by the roots and foliage.
Homemade compost tea and worm casting tea are excellent choices. There are also many excellent commercial organic liquid fertilizers that can be diluted with water. See : Jobes Organic Fertilizer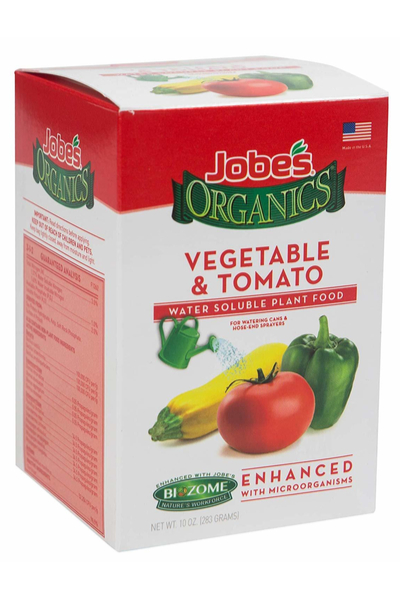 Use less than full strength doses when applying weekly. This gives the plants a steady but slow supply of nutrients, which is important to keep your impatiens from growing too much foliage, and not enough blooms.
Even more, lighter weekly doses help to keep plants from outgrowing their space or containers too quickly in the season.
Watering
Impatiens do require a fair amount of water to perform at their peak. With that said though, be careful not to over-water.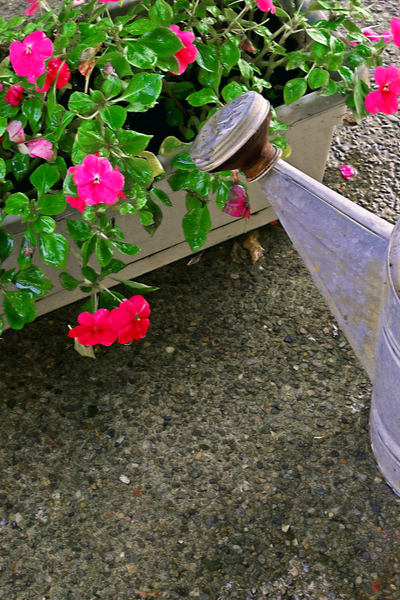 If impatiens roots become water logged, it will quickly result in plant failure. And that is just one more reason it is absolutely vital to provide plenty of drainage when planting.
If your finger can be placed down in the soil to a depth of about an inch and come up dry, it's time to water. If it's wet and holds moisture, hold off with the water.
Here's to growing impatiens and adding a burst of color to the shadier sides of your home!

This Is My Garden is a garden website created by gardeners, publishing two articles every week, 52 weeks a year. This article may contain affiliate links.