So just exactly what is the best way to preserve a pumpkin? And what about when it's carved?
Nothing helps create a perfect autumn display like a few pumpkins thrown in the mix!
Whether left natural, painted brightly with an autumn theme, or even carved into ghostly shapes, fall just wouldn't be the same without them.
Listen In Below To This Week's Latest Garden Podcast!
The only problem of course its getting them to last through the entire season.
But no worries, we have you covered with today's article!
In fact, whether you carve, paint or leave your pumpkins natural, we have a few excellent methods below to help make them all last longer.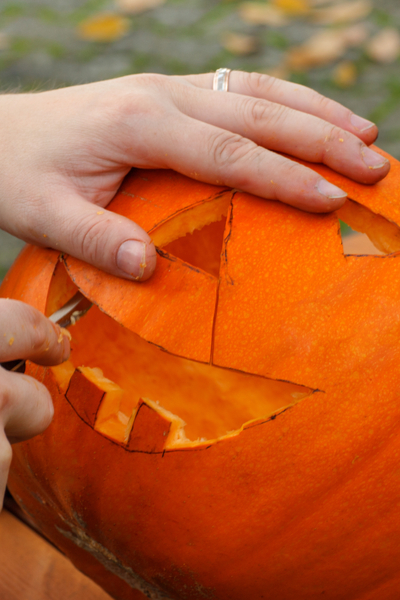 And, if you need help keeping those fall mums longer too, be sure to check out : 3 Simple Tricks To Keep Fall Mums Blooming Longer when you are finished reading about the pumpkins.
Now on to keeping those pumpkins around longer!
Preserving Pumpkins – How To Keep Uncarved, Painted & Even Carved Pumpkins Longer!
Start By Selecting The Healthiest Pumpkins
No matter how you decorate your pumpkin, when it comes to preserving them longer, it all begins with selecting a healthy pumpkin. And that all starts at the stem.
Select only pumpkins with firm stems that are at least a few inches long.
Missing, small, loose or decaying stem spells early trouble for a pumpkin. At the same time, be sure to avoid any pumpkins with dents, bruises, or obvious signs of distress.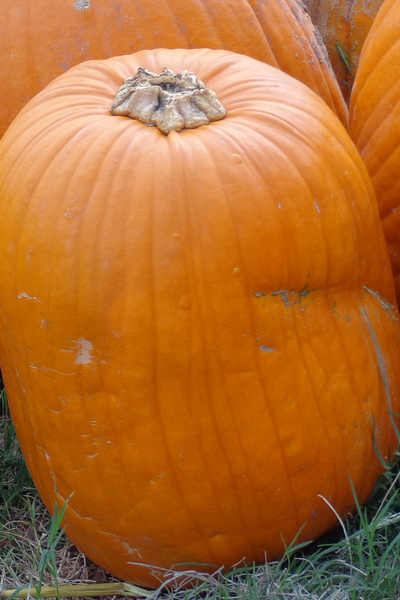 Just like vegetables and fruit, blemishes on the outer skin deteriorate quickly.
Now lets take a look at how to preserve uncarved, painted and carved pumpkins. Each takes a slightly different approach to keeping them around a bit longer.
Preserving Natural, Uncarved Pumpkins
If you will not be carving your pumpkin, preserving is a snap with this easy two-part process.
Start by wiping your pumpkin down with a light solution of bleach and water. 1 teaspoon per gallon of water works perfectly to create an effective mix.
This kills fungus and other bacteria on the outside that can lead to pre-mature rotting. Always of course wear gloves and eye protection when working with bleach.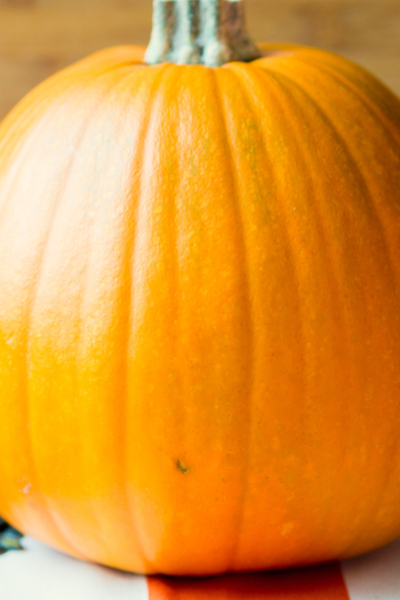 Next, rub down the entire pumpkin with a good coating of mineral oil. This helps to keep moisture out, a key to keeping pumpkins looking good.
The mineral oil also is great for shining it up for your displays! Product link : Mineral oil
You can also use a wax or even a light coat of vegetable oil as well.
Painted Pumpkins
Here's the great news about painting pumpkins – it actually helps to preserve them naturally! The paint acts much like the mineral oil to keep moisture out.
It is always best to first clean the pumpkin with the bleach solution to kill bacteria.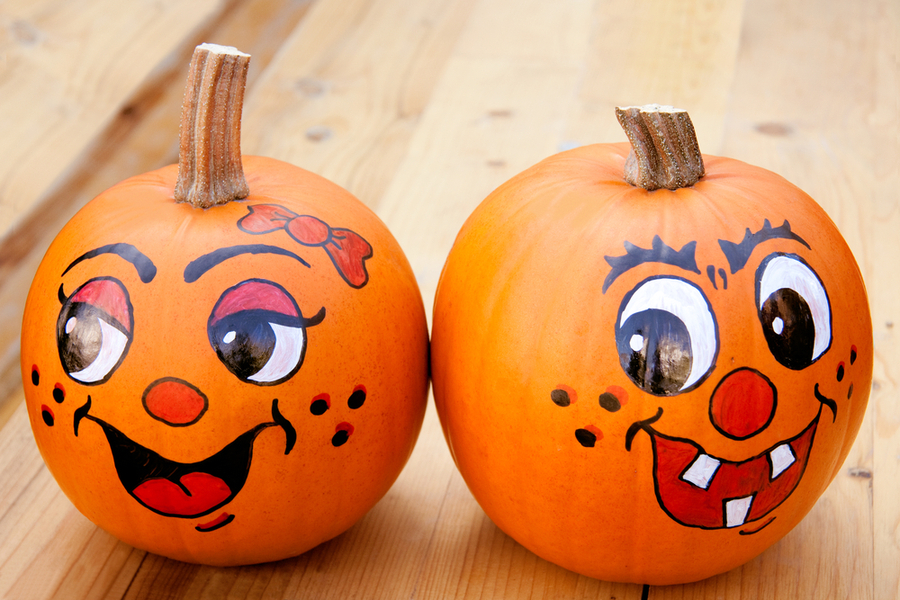 And, a final coat of wax or mineral oil over the paint job will help it shine up, and last longer.
Keeping Carved Pumpkins At Their Best
No matter what, once a pumpkin is cut, so is it's life expectancy.
With that said however, there are ways to help preserve carved pumpkins for up to seven days or more. And that is far better than the usual two to three days!
First, carve your pumpkin. Next, after carving, rinse the pumpkin out completely with water. Be careful to remove all of the loose pumpkin pulp.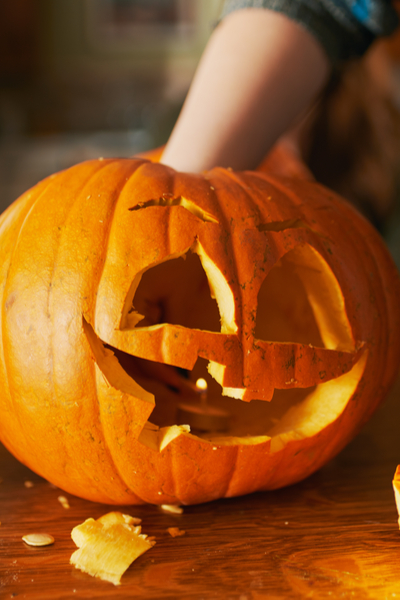 Next, fill a container large enough to submerge your carved pumpkin. Use one teaspoon of bleach cup for every gallon of water needed.
Again, be sure to wear protective gloves and glasses when working with bleach.
Keep the pumpkin completely submerged for 3 minutes. Allow the pumpkin to air dry to keep the bleach solution in tact on the pumpkin.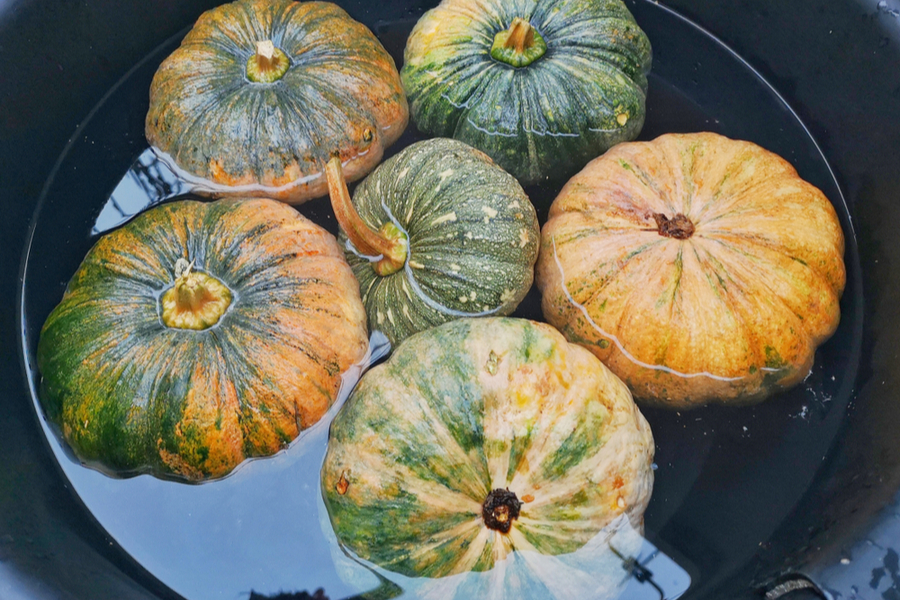 Finally, finish by rubbing mineral oil over all surfaces, inside and out. You will be amazed at just how much longer your carved pumpkins last!

This Is My Garden is a website dedicated to spreading the love and knowledge of gardening around the world. We publish two new garden articles each week. This article may contain affiliate links.