DanWalt Gardens is aptly referred to as one of Billings best kept secrets. And after touring the garden and grounds, it's easy to see why!
Located on the southeast side of Billings, Montana, the garden grows on land that was once part of a 10 acre vegetable farm.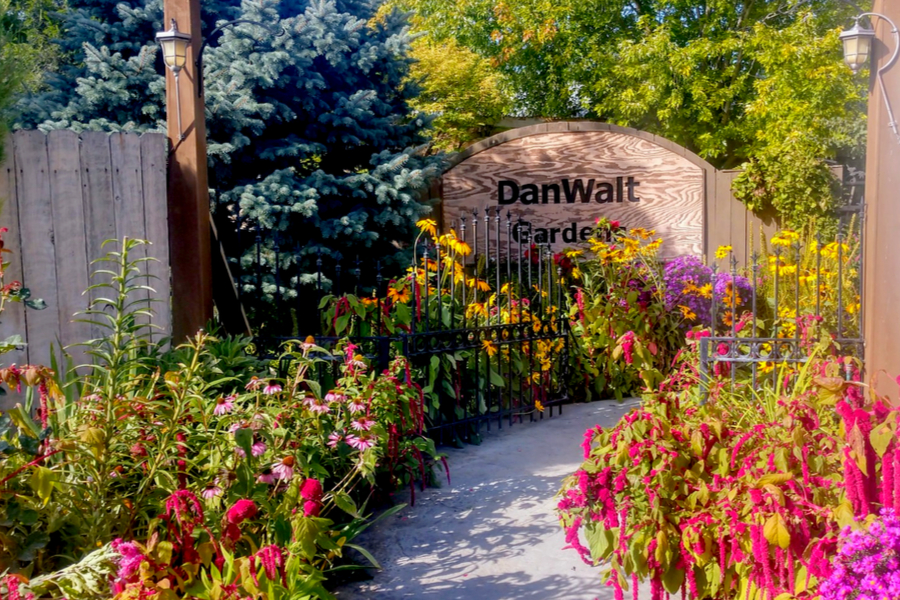 It also happens to sit squarely in a portion of the Yellowstone River flood plain, which provided plenty of fertile silt and soil deposits to the land over the years.
Deposits that have helped grow a stunning display of perennials and annuals for nearly 30 years!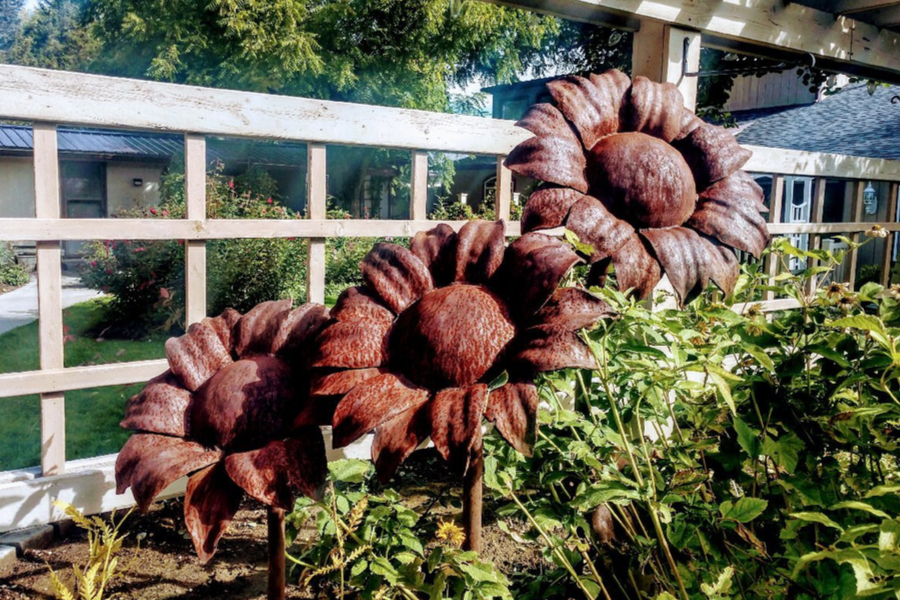 It is quite impressive to think that on just an acre and a half of land, there is so much to see and take in, no matter the time of year.
A Full Season Of Blooms
One of the things that make DanWalt Gardens so unique is there is always something to see. No matter when you visit.
In the early spring, the grounds come to life with tulips, hyacinths and daffodils. As May and June arrive, so do the hostas, phlox, poppies, peonies, iris and more. The colors simply keep on coming!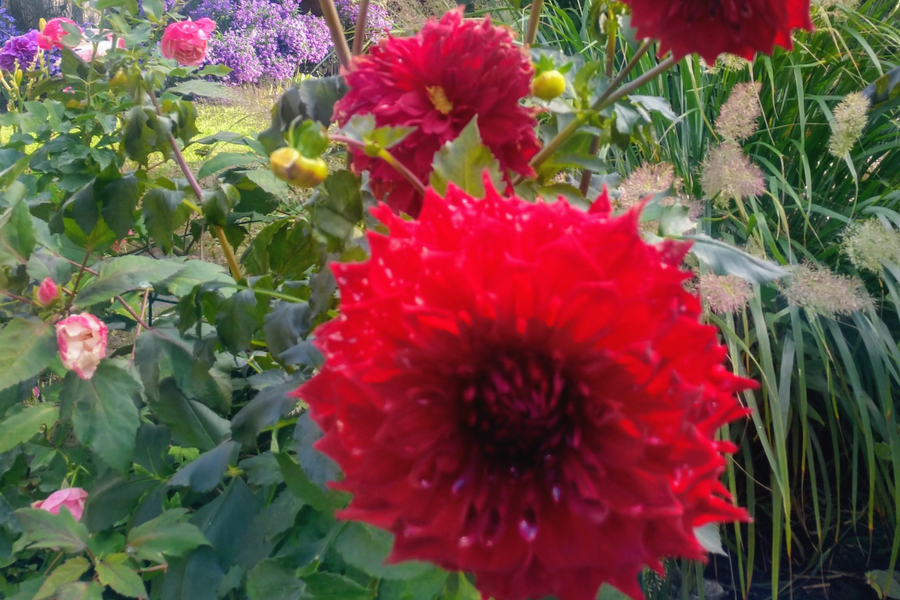 And as summer hits, the clematis, lilies, black-eyed-susans, hydrangeas and daisies come together to bring a whole new pallet of color to the landscape.
Fall happened to be our time to visit, and as we toured, the Dahlias were simply a site to behold. As were the asters and angel's trumpet.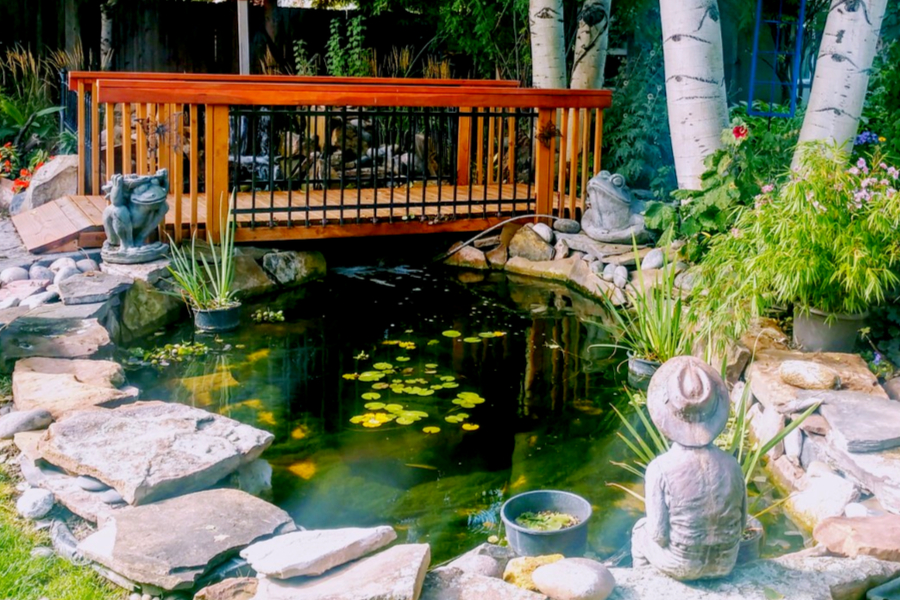 Even the hardy hibiscus was still holding on beautifully to some of it's late summer blooms.
But beyond the mass plantings of perennials and annuals, it is the many walkways, structures, statues and water features that give DanWalt Gardens it's all-season beauty.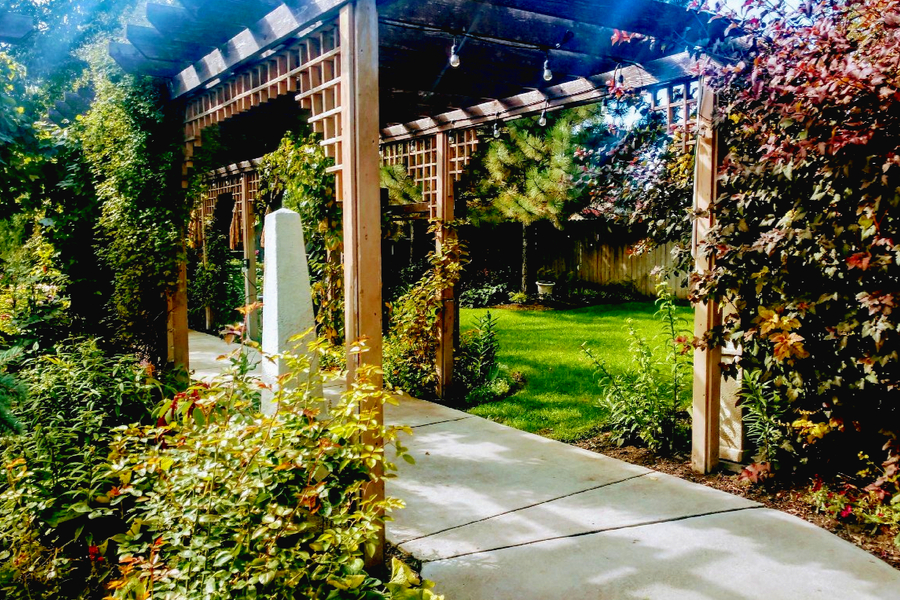 In fact, as you walk around, you truly are amazed that they can fit so many plants and features into a one and a half acre plot.
The History Of DanWalt Gardens
The gardens history is as unique as it's collection of gorgeous blooms and foliage.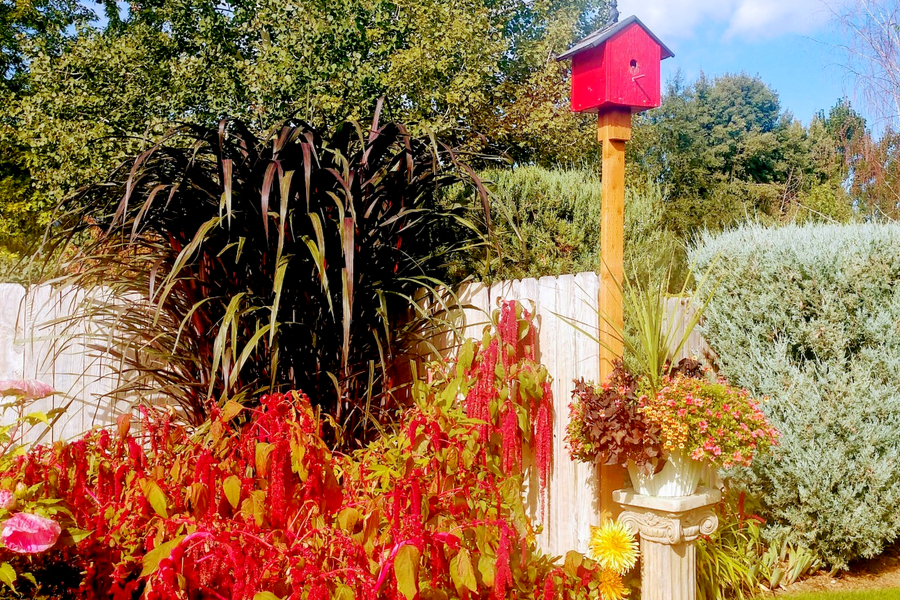 DanWalt was started back in the 1990's by two gentleman with the first names of Dan and Walt. Their original intent was to simply grow vegetables and flowers in their backyard.
But as any great garden story, it all grew from there.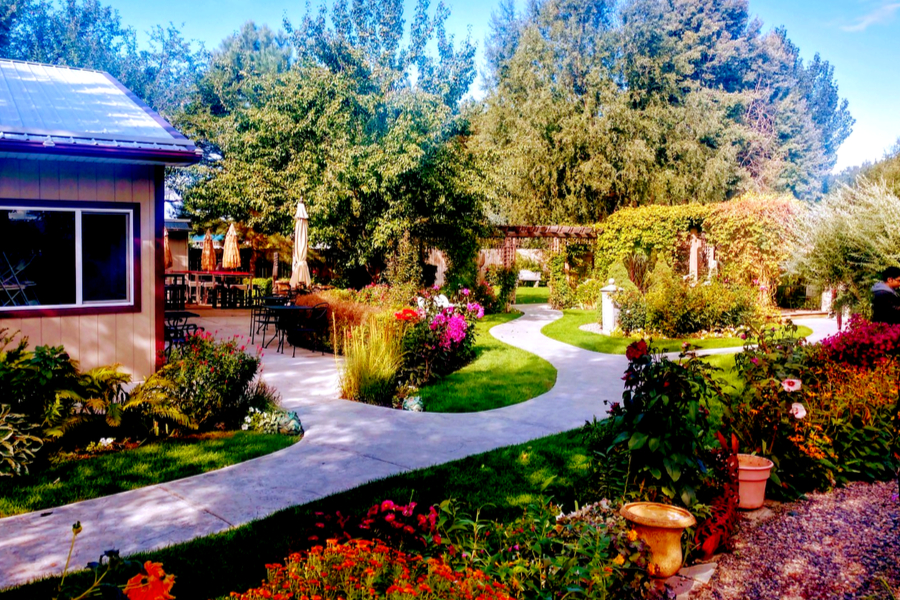 As the garden grew in size and beauty, they began to host a few small events. And, after hosting a local benefit dinner party, the "secret" was no longer a secret.
It became a local venue for everything from small parties, to weddings and more. And it simply took off from there.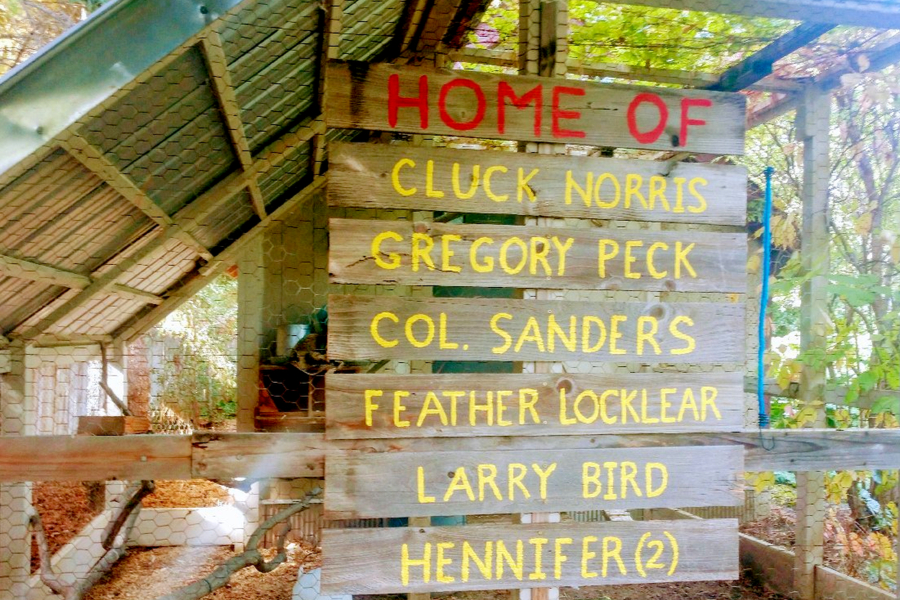 With a pavilion, outdoor bar and patio area, and a commercial service kitchen, DanWalt Gardens has grown to become a local treasure for all kinds of local events and activities.
A few years back, Dan and Walt decided it was time to step back, and sold the garden to a couple who have continued to build on the success of the past.
And as the gardens continue to flourish and grow under the new ownership, DanWalt is to sure to continue on as a Billings treasure!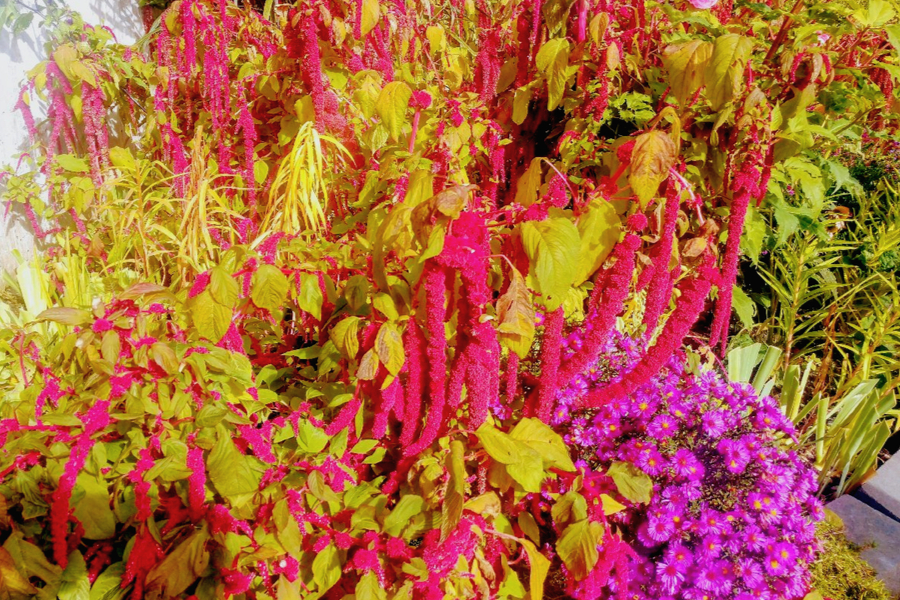 If you ever happen to be in the Billings, Montana area, it is certainly worth a visit to see this "secret" treasure of the city! For more info, check out DanWalt's Facebook Page.
To check out more garden check out our "Featured Garden" tab to check out all of our garden stories.

This Is My Garden is a garden website created by gardeners, publishing two articles every week, 52 weeks a year. This article may contain affiliate links.