Tucked away on the southwest corner of 27th & Capitol Parkway in Lincoln, Nebraska is Sunken Gardens. And is it ever a treasure of a garden to behold!
Overseen by the city of Lincoln, and powered by an amazing volunteer effort, the garden offers one of the most impressive displays of annual flowers around.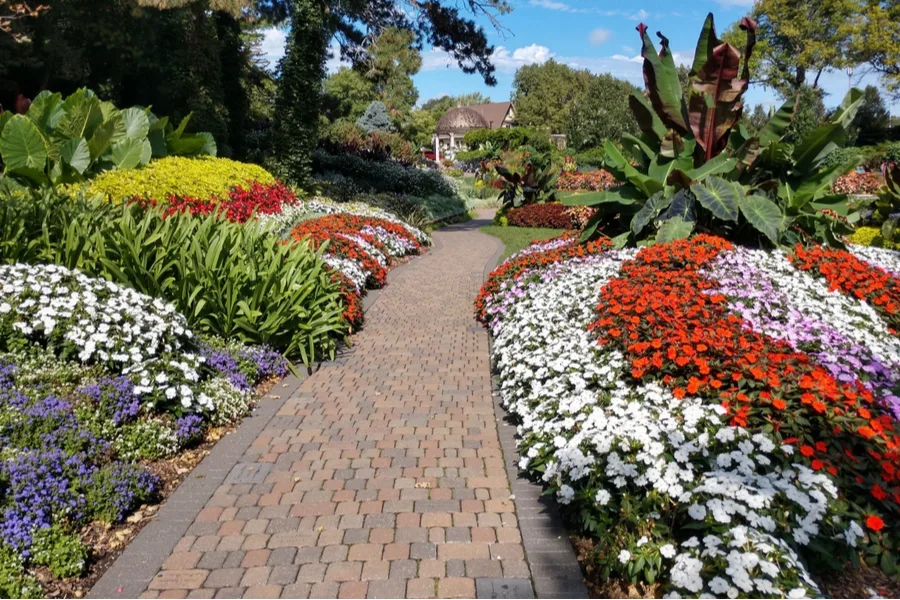 And the perennial flowers, ponds, trees and walkways that grace the grounds are certainly a sight to behold as well!
A Tour Of Sunken Gardens
We are so happy with today's article to revive our popular "Featured Gardens" series, showcasing some of America's most beautiful private and public gardens.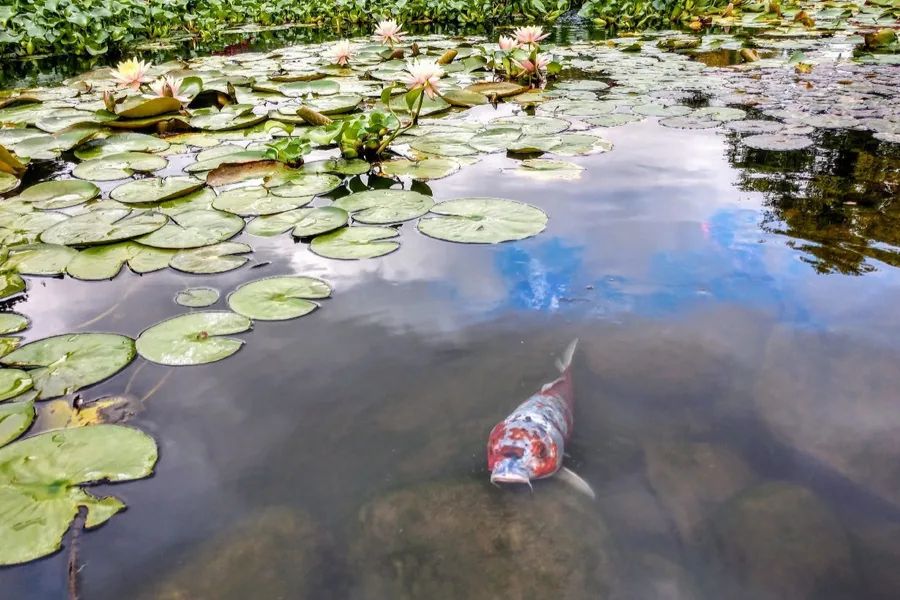 And we couldn't have picked a better garden to start with than Lincoln, Nebraska's Sunken Gardens.
The History Of Sunken Gardens
Originally started as part of the Public Works Project in 1930, Sunken Gardens has grown into an into an incredible display that includes over 30,000 annuals.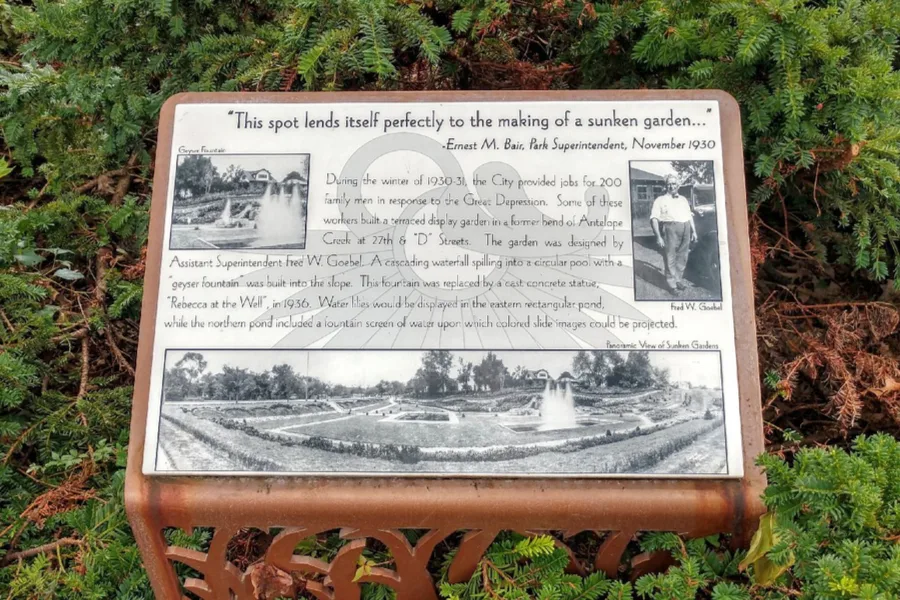 Each year, a mass of garden volunteers help to plant the garden in a chosen theme.
And nearly all of it is planted and created in a single day during their "Wake Up The Garden Event." The event is held in May of each year. And in the spirit of volunteering, the public is always invited to join in to help for the day as well.
This past year's theme was "Sun Salutations." And the display of bright reds, oranges, and yellows were certainly the perfect salute to the fiery sun above.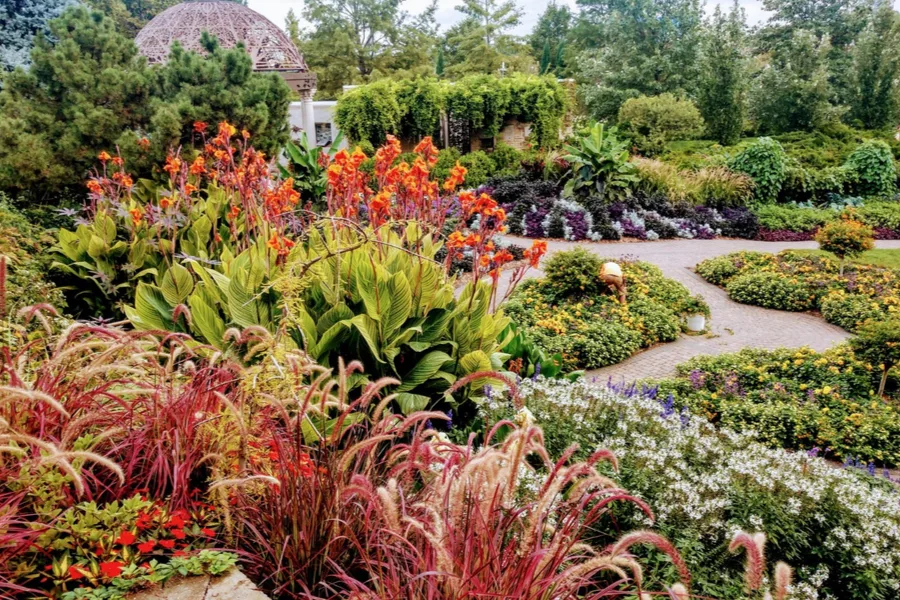 It really is a sight to behold!
In fact, Sunken Gardens is the only Nebraska garden by National Geographic Guide to Public Gardens as one of the 300 Best Gardens to visit in the United States and Canada. And as you stroll around, it is easy to see why.
Perhaps the most amazing part of all is that the entire display is located on just 1.5 acres.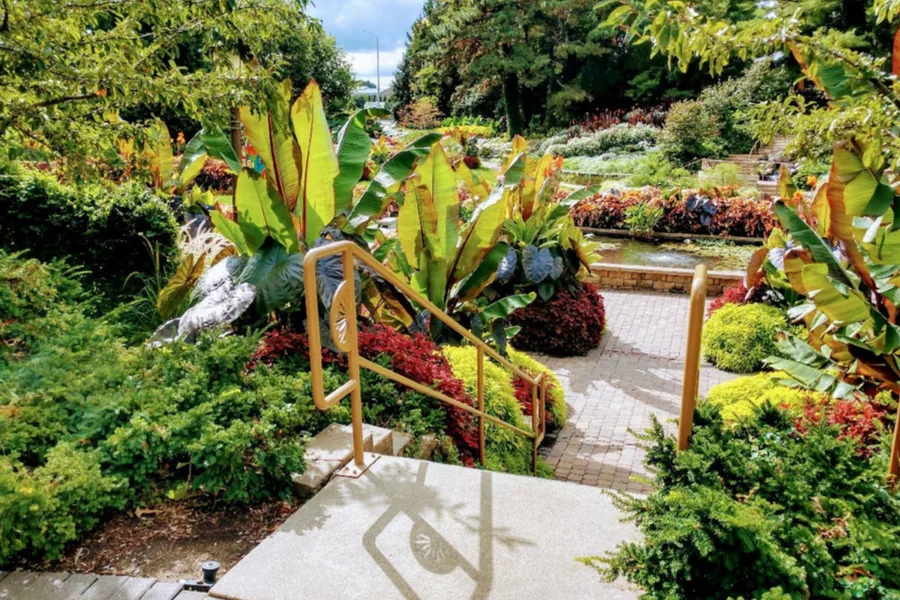 But as you walk throughout, you feel as though you are among a much larger "forest' of flowers, trees, ponds and walkways. Everywhere you look, there is color all around.
Put The Beds To Bed Event
Sadly, as with all annuals, every good thing must come to an end. And the same holds true for Sunken Gardens every fall.
To do so, the garden hosts an annual "Put The Beds To Bed" event in late fall.
The event, like their spring planting, is open to the public. In a single day, the garden's annual flowers are pulled and sent to the compost bins.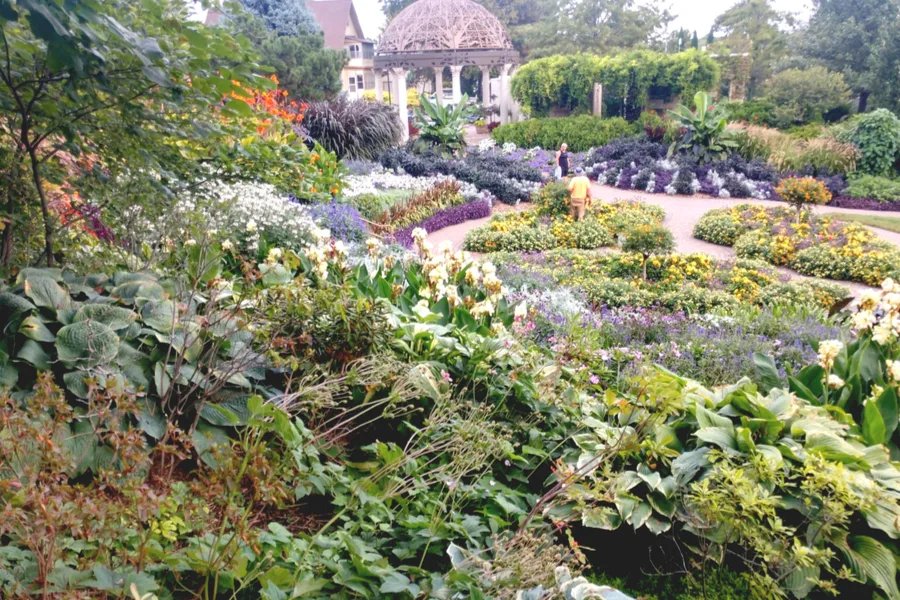 At the same time, the entire garden is spaded, and a thick layer of fresh compost is added to rejuvenate the beds for the following season.
It is amazing to think in a single day so much can be accomplished in such a large space. And all with a massive volunteer effort!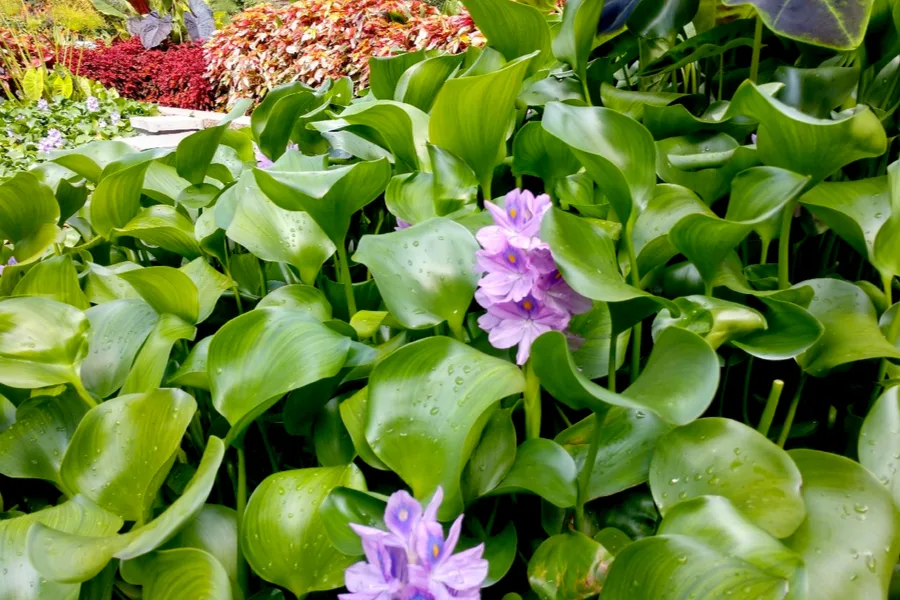 And then the wait is on again until the following May, when the beautiful process begins all over again!
If you ever happen to pass through Lincoln, Nebraska, it is certainly worth the stop to check out this treasure of a garden!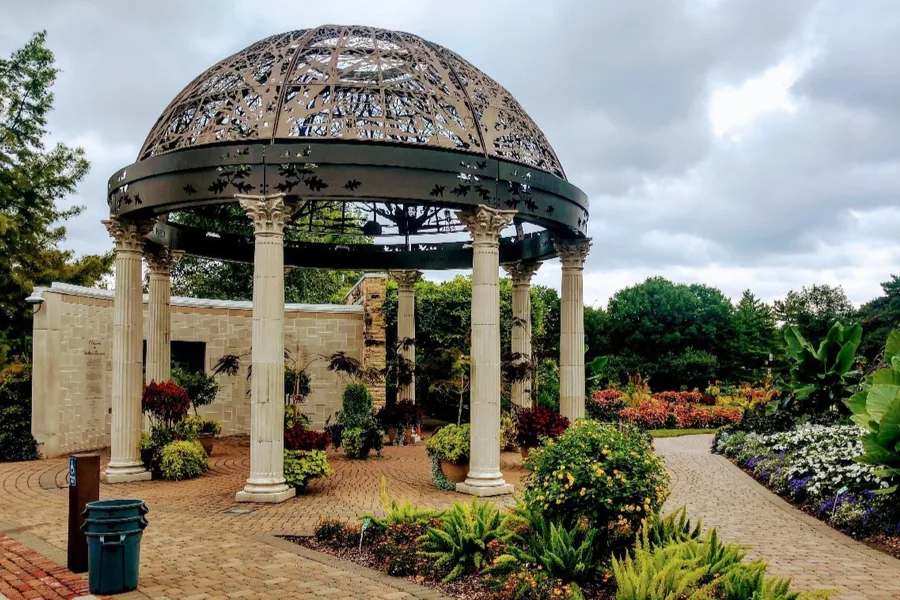 Sunken Gardens is located at 27th and Capital Parkway in Lincoln Nebraska. It is open daily from 6 a.m to 11 p.m. and admission is free. For more information, you can check out their Facebook page here : LNKSunkenGardens
If you know of a backyard, city or botanical garden we should feature, email us at info@thisismygarden.com.

This Is My Garden is a website dedicated to spreading the love and knowledge of gardening around the world. We publish two new garden articles each week. This article may contain affiliate links.