Wintertime is the perfect time to grow herbs indoors.
Not only will herbs add a bit of color and life to the long dreary days spent indoors, they add big flavor to dishes in the kitchen as well.
And best of all, they don't require a lot of space or effort. In fact, they grow perfectly well on just tiny space a windowsill has to offer.
Growing Herbs Indoors On A Windowsill
When it comes to growing herbs indoors on a windowsill, there are two important factors to consider. The size of the windowsill, and the size of the potted herb.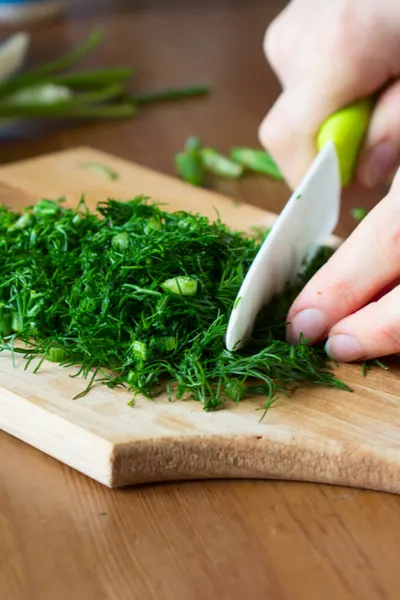 Windowsills can measure anywhere from 2′ to 10″ in depth, so choosing a pot that fits securely is a must. For most average windowsills, 4″ pots work best.
The size allows enough room for a plant's roots to grow and still fit securely on the ledge.
4 Great Herbs For Growing Indoors In Winter
All four of the herbs listed below grow well through winter with little care.
Herbs require little additional help to survive, so basic potting will give them more than enough nutrients to thrive. Affiliate Link : Espoma 8 Qt. Organic Potting Soil
Once planted, maintaining them is as simple as keeping watered – and harvesting.
#1 Chives
Chives are one of the easiest herbs of all to grow and maintain.
They are perfect for adding a little onion flavor to soups, salads, casseroles and more. And of course, wonderful for giving a little zip to potatoes too!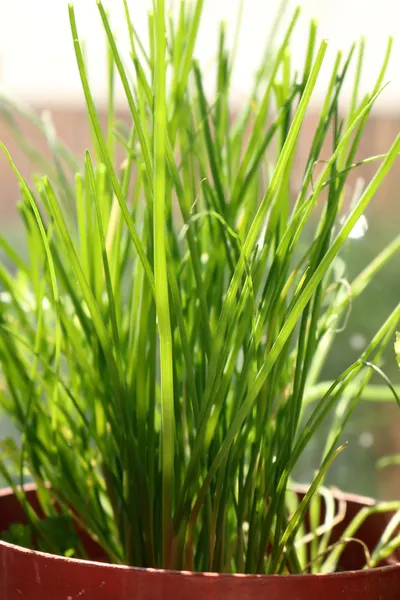 Chives grow easily from seed, or by division from an existing plant. They do require a decent amount of moisture when potted. Water thoroughly when the soil becomes dry to the touch. Affiliate Link : Chive Seeds
Harvest the tips as needed by snipping off with sharp scissors. When spring arrives, they can be kept indoors, or planted outside to expand their growth.
Oregano
Oregano is one the most widely used of all herbs, flavoring everything from Italian and Greek cuisine, to authentic Mexican.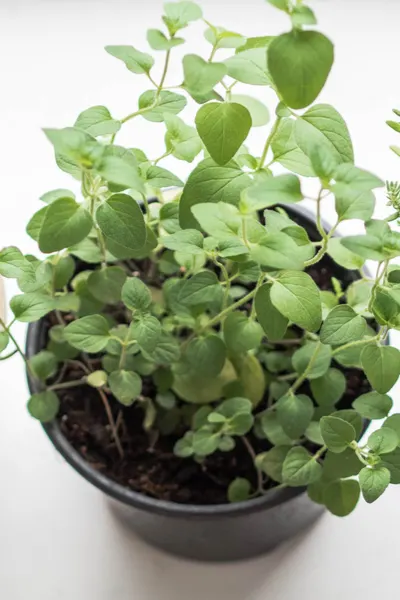 The key to growing oregano indoors is keeping the root ball submerged in the soil, while keeping the lower stems out of the dirt. The lower stems can easily rot off, especially if the plant is over-watered.
Like chives, simply snip off leaves and stems as needed to enjoy all winter long!
Mint
Mint is one herb that can handle almost any climate and growing condition.
Not only does it freshen up the air with it's fragrant aroma, it lends itself to a lot of uses in the kitchen as well.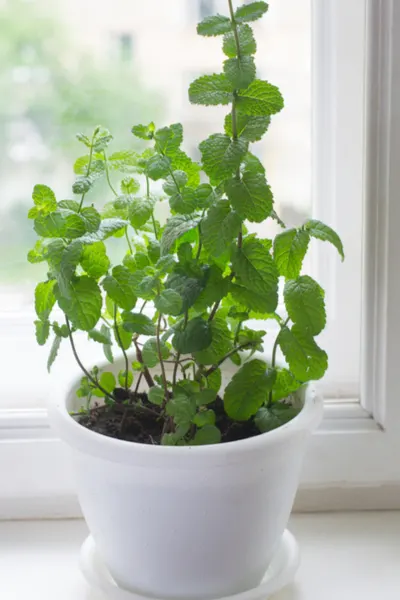 Mint needs around 6 hours of passive window lighting to continue growing well indoors. Snip off leaves as needed, and trim back if growth becomes to aggressive.
If potting outside in the spring, be sure to keep the plant in a container. Mint is an aggressive grower, and can become invasive if allowed to grow uninhibited.
Rosemary
Rosemary is the perfect herb to flavor chicken and poultry dishes. And it works well for pork, lamb and fish too!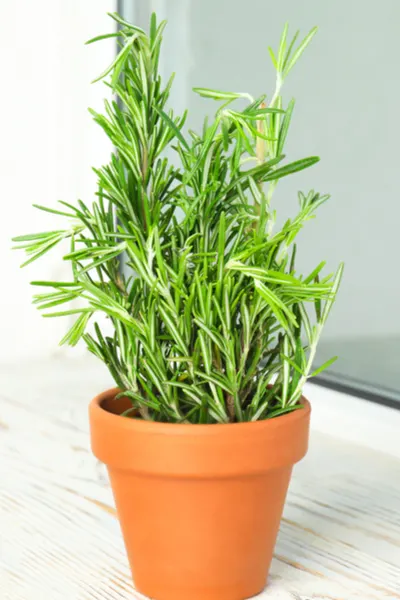 The biggest key to growing rosemary indoors is allowing the plant enough light to survive.
At minimum, rosemary needs 4 to 6 hours of light. A southern-facing window is the best choice to provide the needed lighting. Affiliate Link : Rosemary Seeds
If the plant starts to show signs of browning off, move to the sunniest location indoors you can find.
Here is to growing a little flavor indoors this winter with easy-care herbs. For more information on herbs in the kitchen, see : 6 Essential Herbs To Grow For The Kitchen.

This Is My Garden is a website dedicated to spreading the love and knowledge of gardening around the world. We publish two new garden articles each week. This article may contain affiliate links.