Nothing will spice up your flowerbeds more than growing a few new unique annual flowers this year.
Flowers with blooms and foliage that stand out from the usual, all-too-common bedding plants grown year after year in the same space and place.
After all, if variety is the spice of life, growing a few new flowers can certainly jazz up your flowerbeds too! Especially when the unique and beautiful annuals can easily be grown by direct seeding into the soil.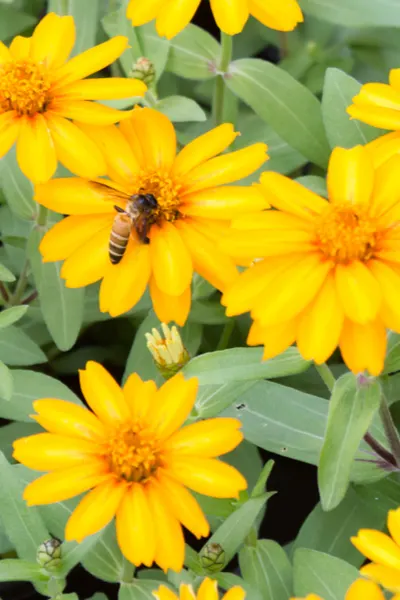 Today's article features 5 such unique easy care annual flowers. And all are certain to be the hit of your flowerbeds, and the talk of friends and family.
But best of all, all can be directly seeded in your beds for easy growing!
5 Unique Annual Flowers To Grow From Seed
Buttercream Sunflowers
Talk about a show-stopper! These not-so-ordinary sunflowers have a buttery-cream color with dark brown centers. And they are certainly a far cry from standard sunflowers!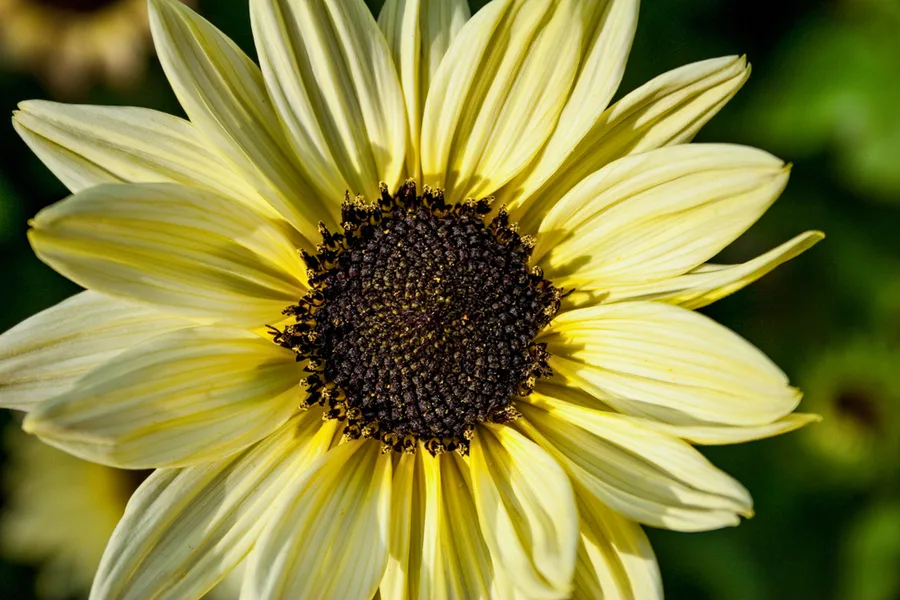 The 4″+ blooms grow on multiple side branches, and not a single stem like many sunflowers. It creates a mass of unique blooms from a single plant perfect for cut flowers.
Buttercream sunflowers mature quickly in just 55 to 60 days, and can be grown easily from seed. With a total mature height of 4 to 5 feet, they are the perfect choice for adding big color to flowerbeds, or the kitchen table! Seed Link : Buttercream Sunflower Seeds
Cornflowers
This annual flowering plant is also commonly known as bachelor's button. And does it ever produce beautiful, bright blue blooms! In fact, they are so pretty, they are a popular choice for wedding and table bouquets.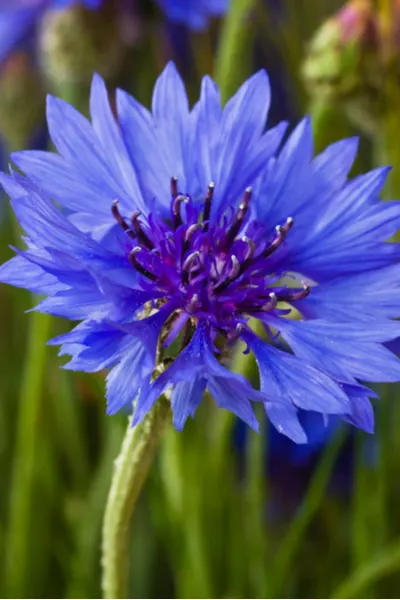 Cornflowers grow to two to three feet high at full maturity, producing blooms on super straight stems. They are great for attracting pollinators like honeybees and butterflies to the landscape. Even better, hummingbirds love them as well!
Seeds can be sown directly into the soil in mid-spring, and produce beautiful blooms by mid-summer. Seed Link : Cornflowers Seeds
French Marigolds
French Marigolds are a unique annual flower that bring a whole new dimension to flowerbeds and gardens. Not only are they attractive and easy to grow, they also help with pest control!
Like nearly all marigolds, French Marigolds grow easily from direct seeding They germinate and grow fast, quickly establishing masses of beautiful double blooms.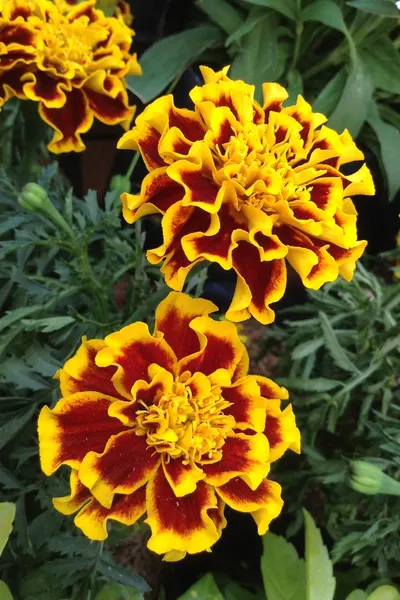 But beyond their beauty, these marigold plants are well-known to repel everything from mosquitoes to aphids and tomato hornworms just to name a few.
Both the plant and blooms emit markers that many pests find offensive. French Marigolds are wonderful for growing in the vegetable garden for this very quality. Seed Link : French Marigold Seeds
California Poppies
Always wanted to fill a bed or area with a mass of beautiful color quickly? Try California Poppies! This unique wild flower sows easy, and germinates fast to fill beds with color.
How fast? They can actually go from seed to bloom in as little as 60 to 65 days! Flowers grow 10 to 16 inches in height, and have a beautiful fluted shape that is quite the eye catcher.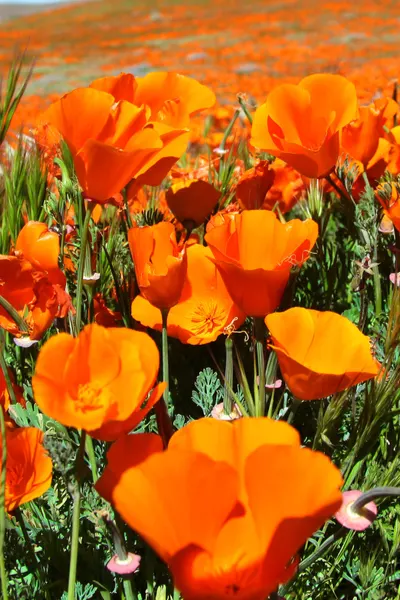 Although they are considered an annual, California Poppies reseed easily from one year to the next. They are great for planting on banks, or to brighten up a bed of ornamental grasses. Seed Link : California Poppy Seeds
Tithonia
Known as the Mexican sunflower, the Tithonia is one of the most unique and pest-free flowers around. In fact, it hardly has any enemies at all! And just like the other 4 varieties featured, it grows easily from direct seeding.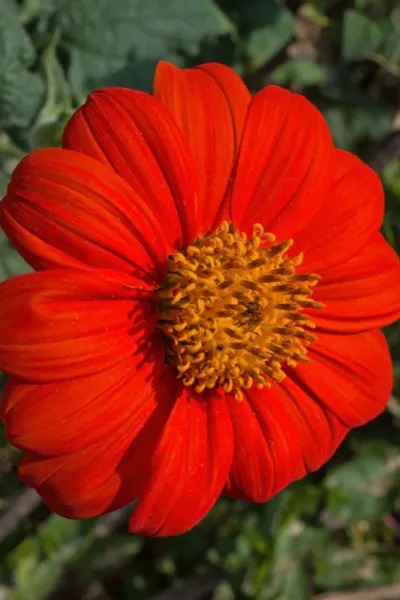 Tithonia produces large, sunflower shaped blooms on plants that reach upwards of five feet or more. It is a great choice for hot and dry, or hot and humid conditions. Varieties can range with blooms from yellow or orange, to vibrant red. Seed Link : Tithonia Seeds
For more on growing flowers, see our category on the website dedicated to Growing Annuals.

This Is My Garden is a website dedicated to spreading the love and knowledge of gardening around the world. We publish two new garden articles each week. This article may contain affiliate links.