Get your garden off to an early start this year with fast growing, cool weather loving spring seed crops!
There is simply no need to wait until summer to start reaping the rewards of your garden. Not when there are plenty of seed crops perfect for planting early in the growing season.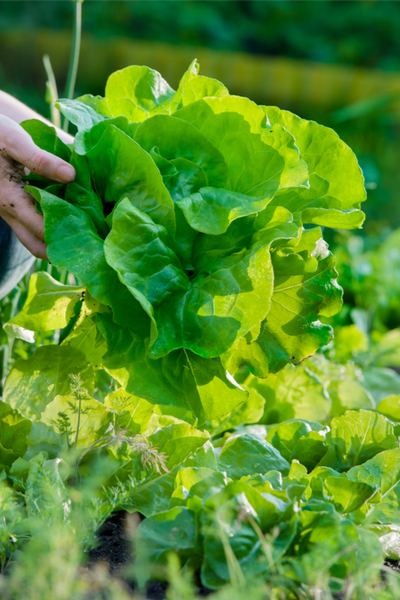 Here is a look at five easy-care spring seed crops that will have you harvesting fresh produce in as little as 30 days!
5 Seed Crops To Sow & Grow In Early Spring
Romaine Lettuce
Nothing adds tender flavor and a tasty crunch to salads more than romaine lettuce. And it just so happens that it is one of the fastest growing spring seed crops of all.
Romaine lettuce varieties such as Paris Island can be ready for harvesting tender young leaves in just 28 days. And with seeds that germinate in temps as low as 40 degrees Fahrenheit, it can be planted early in the season.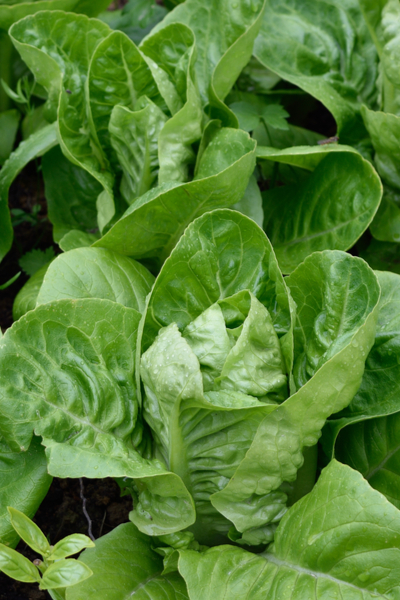 Sow seeds one to two inches apart, 1/8 to 1/4 inch deep in well-drained fertile soil. Once seeds germinate, thin plants every two inches for harvesting baby leaves, or six inches apart for large heads. Seed Link : Paris Island Romaine Seeds
Sugar Snap / Snow Peas
No spring seed planting would be complete without growing a delicious crop of sugar snap peas! Snap peas are loaded with vitamins and minerals, and love growing in the cool air of spring.
Sow seeds 3/4 to 1 inch deep in fertile, well drained soil. Providing support with a small fence, chicken wire or trellis will help keep the tasty peas off the ground. At the same time, it also makes for an easier harvest.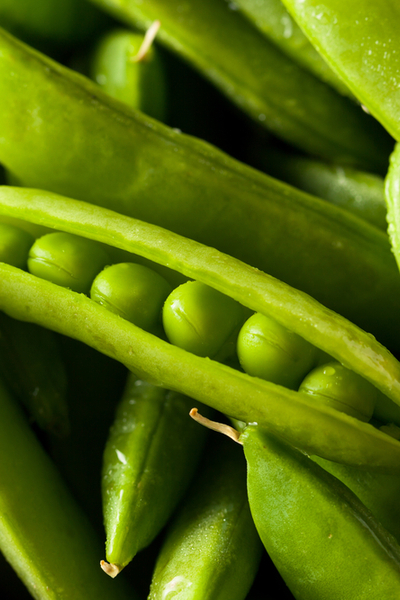 Snap peas are ready for harvesting in as little as 45 to 55 days, or as soon as pods fill out. Seed Link : Sugar Pod Snow Peas
Spinach
Spinach loves cool weather and cool soil. Both of course which make it the perfect spring seed crop for planting. And does it ever grow fast!
Some varieties of spinach can be harvested in as little as three to four weeks. Spinach can be planted early in the season, up to 4 to 6 weeks before your areas last frost date.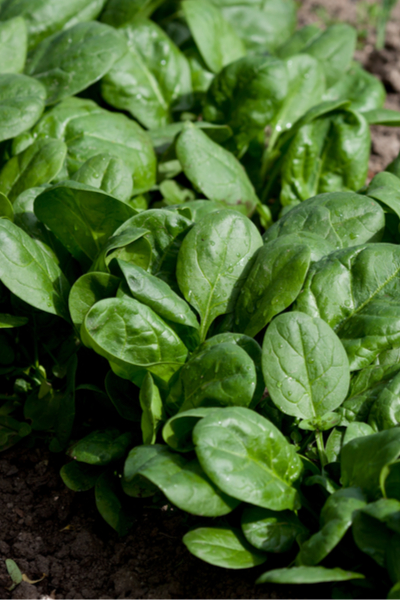 Sow spinach seeds directly into the soil about 1/4 to 1/2″ deep. Space seeds two inches apart when planting. Young, tender spinach leaves can be harvested when they reach two to three inches in height. Seed Link : Malabar Spinach Seed
Loose Leaf Lettuce Mix
It's hard to beat the flavor and freshness of a home-grown, just-picked salad. And there is no better way to grow your own than with a great loose-leaf lettuce seed mix!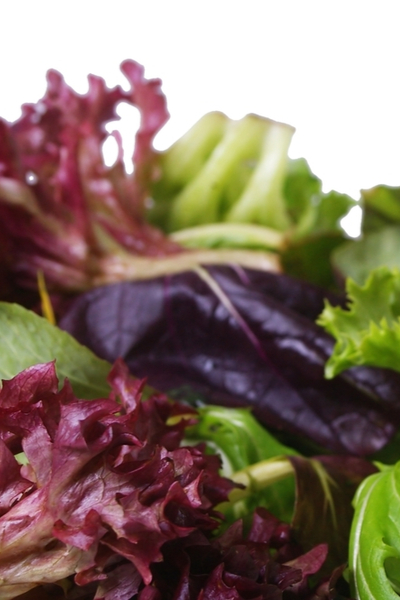 Loose leaf seed mix varieties germinate quickly and grow fast in the cool, early-spring weather. How fast? Many can be sown and harvested in as little as 28 days!
Sow seed 1/4 to 1/2″ deep and harvest by cutting as needed. Lettuce can be cut again for several harvests as it grows back. Seed Link : Encore Loose Leaf Seed Mix
Arugula
Arugula is a great spring seed crop because it handles light frosts with ease. Like spinach, this spicy, flavorful crop can be ready to harvest in as little as three to four weeks.
Sow arugula seeds in well-drained, fertile soil 1/4″ deep. Space seeds one to two inches apart when planting.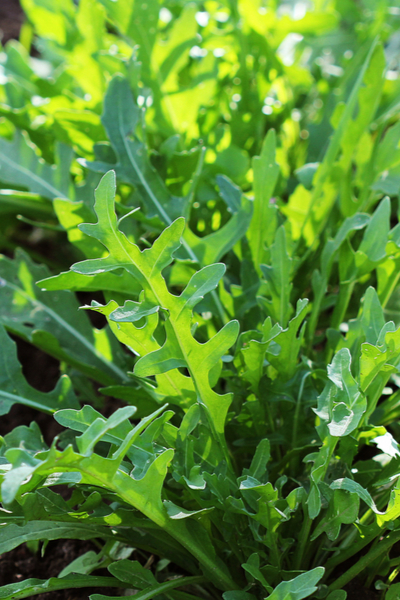 Harvesting can begin as soon as the arugula leaves reach a few inches in height. The outer portion of the leaves will be more mild, while the older, inner growth will have a more bold and spicy flavor. (Seed Link : Rocket Arugula Seeds)
So there you have it! 5 great spring seed crops to get gardening early. And don't forget about other great choices like radish, kale, Swiss chard and beets, all of which love and thrive in cool weather as well.
Here is to getting your garden off to an early start with spring seed crops! For more on growing in the garden, check out our entire vegetable growing section on the blog.

This Is My Garden is a garden website created by gardeners, publishing two articles every week, 52 weeks a year. This article may contain affiliate links.