If you are looking for the perfect hanging basket plant that blooms all summer long, then Million Bells (Calibrachoa) is the choice for you!
Million Bells, or Calibrachoa as it is officially known, is an annual growing more popular every year. And, it's easy to see why!

This plant is simply a stunner when grown in containers and hanging baskets. Not only does it produce a heavy load of miniature petunia-like blooms, it produces them continuously.
But that is just the tip of the iceberg when it comes to the wonders of this beautiful annual. As you'll see below, it's foliage, durability and ease of maintenance make it a winning choice!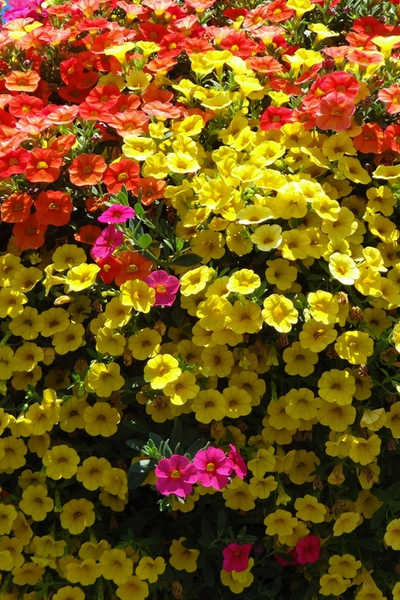 Million Bells – The Perfect Hanging Basket Plant!
Foliage & Blooms
Million Bells is a trailing annual that fills out planters and baskets with a bushy canopy of bright green foliage. The plant spills over containers with ease, but unlike many vining plants, doesn't grow wildly out of control.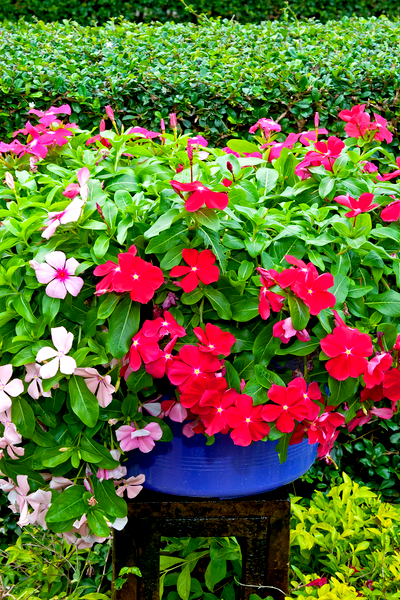 Instead, it's trailing growth is slow and compact, giving the foliage and blooms big impact and huge color.
Durability
Beyond the incredible flower power it provides, Million Bells also holds up extremely well to Mother Nature as well.
The plant thrives in full sun, making it a perfect choice for hot patios and decks. But it also handles partial shade too, making it an all-purpose container plant like no other.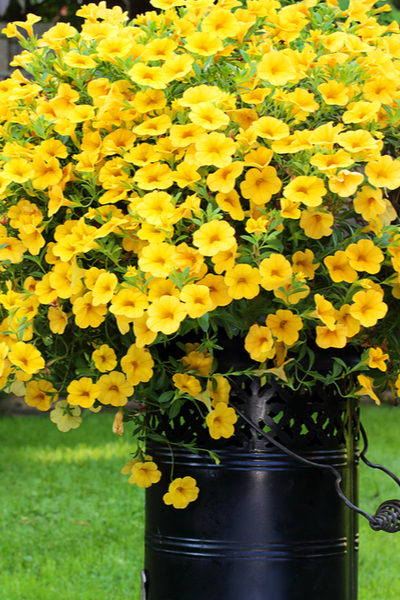 Staying Power
Perhaps best of all is the plant's ability to last all season long. Unlike many annuals that lose their luster by mid-summer, Million Bells has long-lasting power!
With slow root growth, steady growth, and a bit of care, the plant will continue to bloom well into late fall.
Care & Maintenance
It's hard to find a lower maintenance container plant than Million Bells. For starters, the plant does not require deadheading to continue blooming. And with its slow, steady root growth, it rarely needs to be re-potted into larger containers.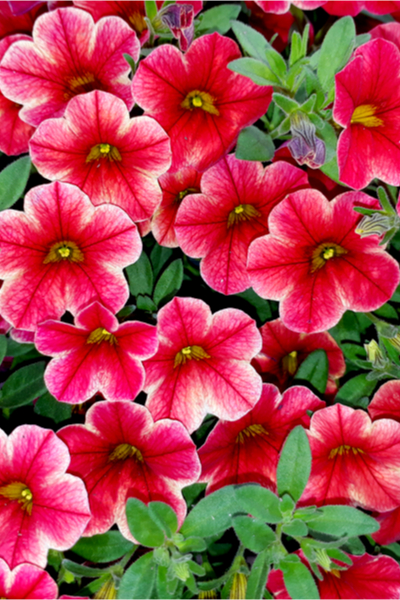 And, if the plant grows a little large, you can simply prune it back to keep it's shape, and the blooms will keep on coming!
Fertilizing
In fact, the only requirement to keep Million Bells blooming big all season long is a light fertilizing now and then. Simply feed with a light/weak solution of liquid fertilizer every 10 to 14 days, and the plant will thrive. (Product Link : Organic Liquid Fertilizer)

Here is to adding some lasting power to your containers and hanging baskets with Million Bells! For more great information on planting and maintaining hanging baskets, check out our Hanging Basket category on the website.
This Is My Garden is a website dedicated to spreading the love and knowledge of gardening around the world. We publish two new garden articles each week. This article may contain affiliate links.