Coneflowers are a wonderful perennial addition to the landscape, and grow easily with little need for long term maintenance. Even better, this nearly trouble-free plant is both deer and drought resistant as well!
A member of the Daisy family, Coneflowers produce flowers with colorful petals that surround a rounded center seed cone. And that seed cone attracts all kinds of pollinators – including birds, bees and butterflies.

Coneflowers are native to North America, and, much like Daisies, handle the hot, dry conditions of mid-summer with ease. And are there ever a huge variety of bloom colors available!
You can find them in hues of white, red, pink and purple, orange, gold, coral – and even a beautiful wildberry species. Product link : Wildberry Coneflower plants
Coneflowers grow to around 3′ tall on average, and produce their flowers from mid-summer to fall. Because of this later bloom set, they are an excellent way to keep flowerbeds with spring blooms in color all season.
Growing Coneflowers – The Basics
Coneflowers will thrive in nearly all soil conditions, although they prefer the soil to be more dry than wet. For this reason, plant with plenty of compost to help provide good drainage.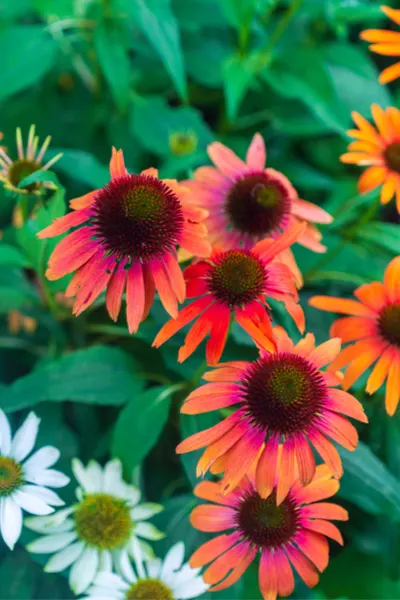 For best results with flower set, choose locations that are full or mostly sunny. A good rule of thumb is plants should receive a minimum of 6 to 8 hours of full sun each day.
Coneflowers are extremely low-maintenance, and do not require watering or fertilizer once established. For new transplants, water every few days for the first few weeks to allow plants to become established in the soil.
Growing Coneflowers – Long Term Maintenance
Although coneflowers are self seeders, it is far easier to establish new plants via transplanting. Plants can be cut back in early to mid fall after the blooms have died back. This is also a great time for splitting and dividing to create new starts.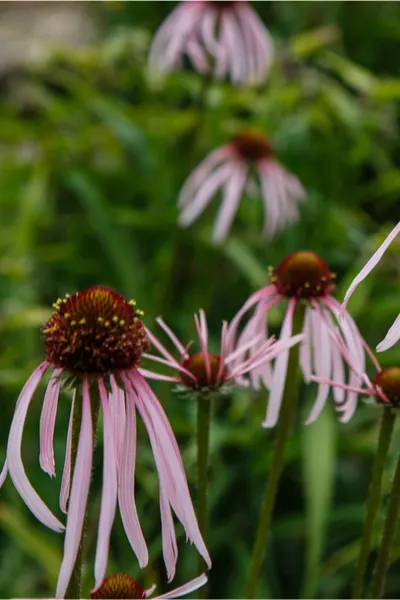 For fall transplants, water the roots for the first two weeks to help them settle in before winter.
You can divide Coneflowers every 3 to 5 years to keep plants healthy, vibrant, and blooming strong.
Here is to adding a little low-maintenance, late summer blooming power to your flowerbeds by growing Coneflowers! For more great perennials to plant in your landscape – check out our Perennial section on the website.

This Is My Garden is a website dedicated to spreading the love and knowledge of gardening around the world. We publish two new garden articles each week. This article may contain affiliate links.