Nothing will help inspire, motivate and energize a gardener more than reading a great garden book. Especially as winter settles in, and all you can do is dream of getting outdoors to work in the dirt!
Today, we take a look at 5 must-read books that can help in every aspect of your gardening prowess. Not just to grow great vegetables and flowers, but to make great compost and even create an entire self-sufficient homestead too.
5 Amazing Must-Read Garden Books
#1 – The Well-Tended Perennial Garden: The Essential Guide to Planting and Pruning Techniques, Third Edition
When it comes to planning, planting and maintaining perennial flowerbeds, this book has it all!
Author Tracy Disabato Aust's third edition takes you through all of the aspects of growing perennials. From how to space and locate plants, to in-depth planting and care information on a myriad of plants, the book is filled with how-to help for any novice or experienced gardener.
It's easy to see why it has been a favorite go-to book for so many gardeners for so many years. Not only is it filled with beautiful photography, but detailed advice too. Book Link: The Well Tended Perennial Garden
#2 – Mini Farming: Self-Sufficiency on 1/4 Acre
Looking to produce more of your families food on a small plot of land? Author Brett Markham shows you how! Brett showcases how to turn a 1/4 acre lot into a food producing machine.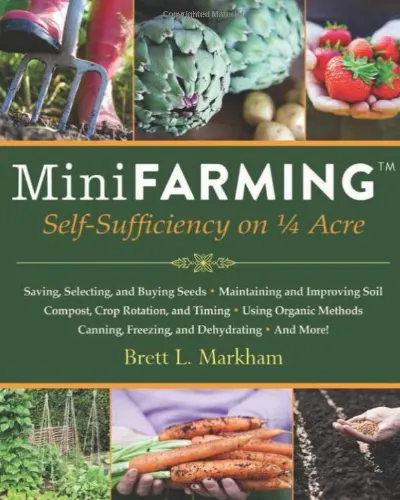 This best seller is chock full of all kinds of growing techniques and advice. From how to purchase and start seeds and seedlings, to how to can and preserve the food you grow – and everything in between.
It truly is a must read garden book for those looking to become more self-sufficient! Book Link : Mini Farming: Self-Sufficiency on 1/4 Acre
#3 – Composting for a New Generation: Latest Techniques for the Bin and Beyond
Great gardening starts with great soil. And there is no better way to create incredible soil than by making and using compost!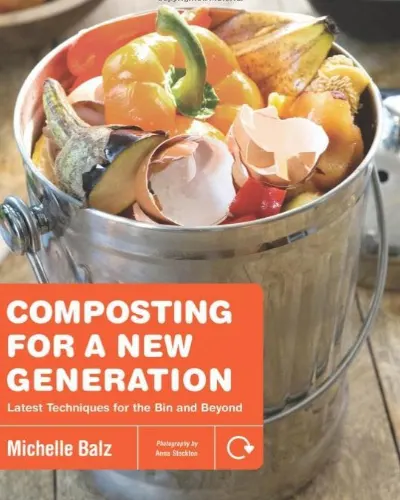 What makes this book so interesting is that it covers so many different methods of composting. From traditional bin composting, trench composting, vermicomposting and more, it is the perfect how-to for so many methods.
In fact, author Michelle Balz shows how to make compost no matter where you live, or the space you have available. And even more, how to use that compost to power your plants! Book Link : Composting for a New Generation
#4 – Raised Row Gardening
Whether just beginning to grow your own food, or a seasoned vegetable gardener, Raised Row Gardening is the book for how to set up and maintain a low-maintenance, no-till garden.
See how to create a garden with little to no weeding, no tilling – and more produce than ever! Not only will it save you time and labor, the Raised Row Gardening technique is 100% organic and sustainable too.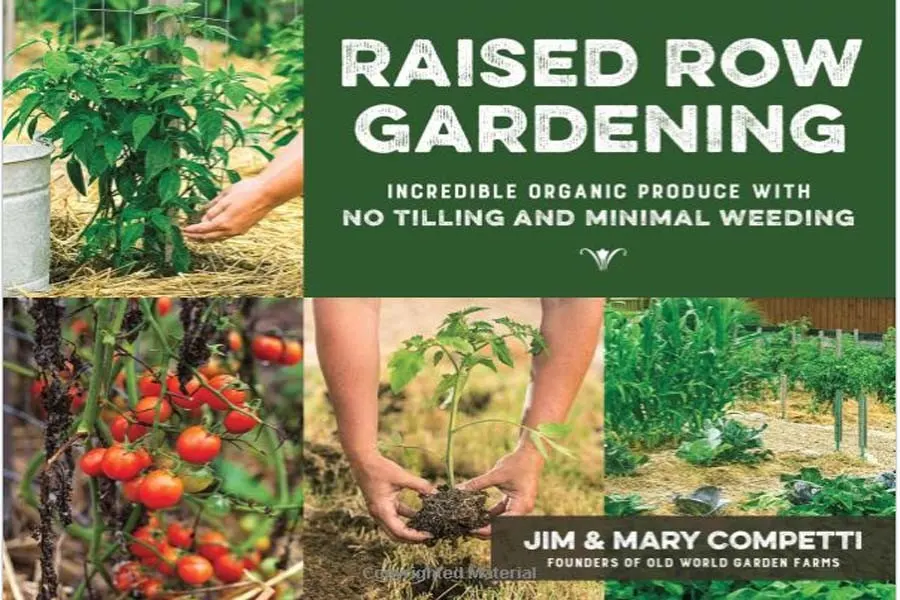 From how to use no-till over crops, to planting, fertilizing and more, the book takes you through the 4 seasons of gardening, and how to make the most of them all. Book Link : Raised Row Gardening
#5 – The New Organic Grower, – 30th Anniversary Edition
The New Organic Grower, first published in 1989, has for years been a go-to book for small scale farmers. Not just for gardening techniques, but also for utilizing tools and efficient growing methods for any space.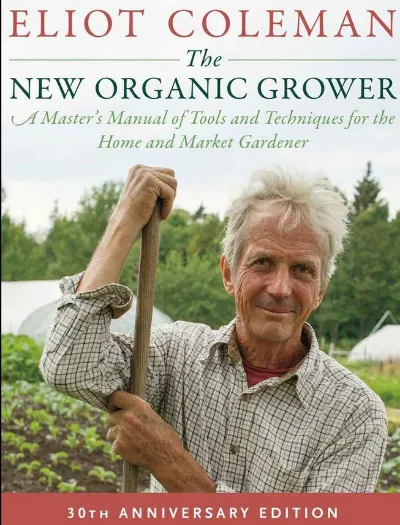 Author Eliot Coleman, with over 50 years of gardening and small farm experience, has updated the latest version to include new practices and techniques for small scale gardening and farming. And the full color photography throughout the book really brings it all to life.
If you have ever thought of creating a small-scale homestead, or even a small market garden, this is the book for you! Book Link : The New Organic Grower – 30th Anniversary Edition.
Here is to taking time to read and explore about your favorite gardening methods – not only is it a great way to pass the cold winter months, but a great way to learn. And for more info on vegetable gardening, check out our Vegetable Gardening section on the blog.
This Is My Garden is a website dedicated to spreading the love and knowledge of gardening around the world. We publish two new garden articles each week. This article may contain affiliate links.