Looking for a few unique tomato plants to grow this year to add a little flair and bold flavor to your garden?
When it comes to growing tomatoes in the garden, or in pots or containers for that matter, there is no need to settle for planting the same old typical varieties year after year.
Not when you can shake it up by planting a few out-of-the ordinary heirlooms!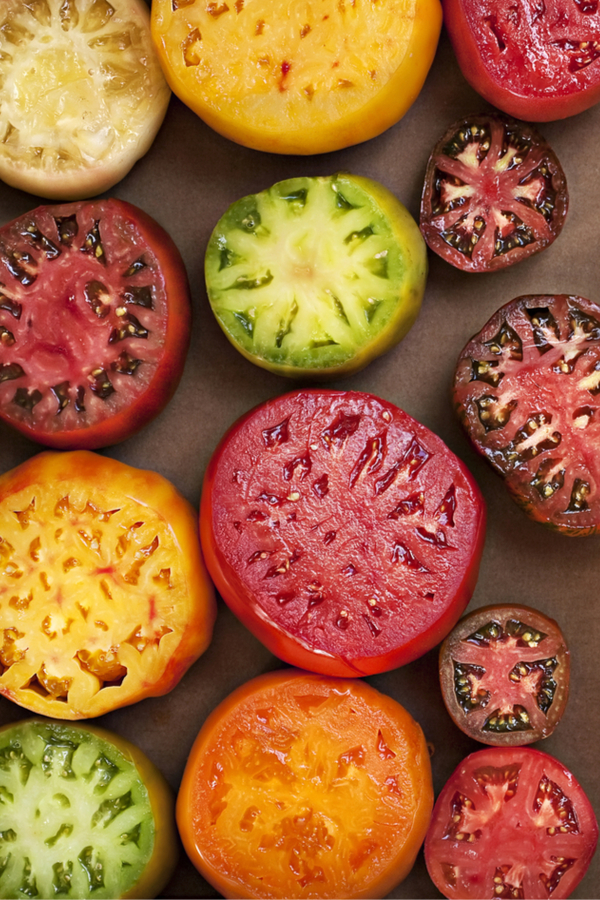 Heirloom tomatoes have become all the rage in recent years. And for good reason. Not only are there varieties with bold flavors, many have unique shapes and color too. In fact, some so much that many who see them are not even sure it's a tomato.
From green and red striping, to chocolate, purple, orange and pink flesh, there are heirloom tomato varieties that run the entire color gamut of the rainbow. And can they ever add big interest to your garden or patio vegetable plantings!
Here is look at 3 such one-of-a-kind tomato plants that are sure to have your neighbors and fellow gardeners wondering just what you might be growing this year. And best of all, all 3 are determinate varieties, so they will keep producing all summer long!
3 Unique Tomato Plants To Grow In Your Garden
#1 Chocolate Stripes Heirloom – 3 Unique Tomato Plants
The Chocolate Stripes tomato almost looks to good to pick when growing in the garden.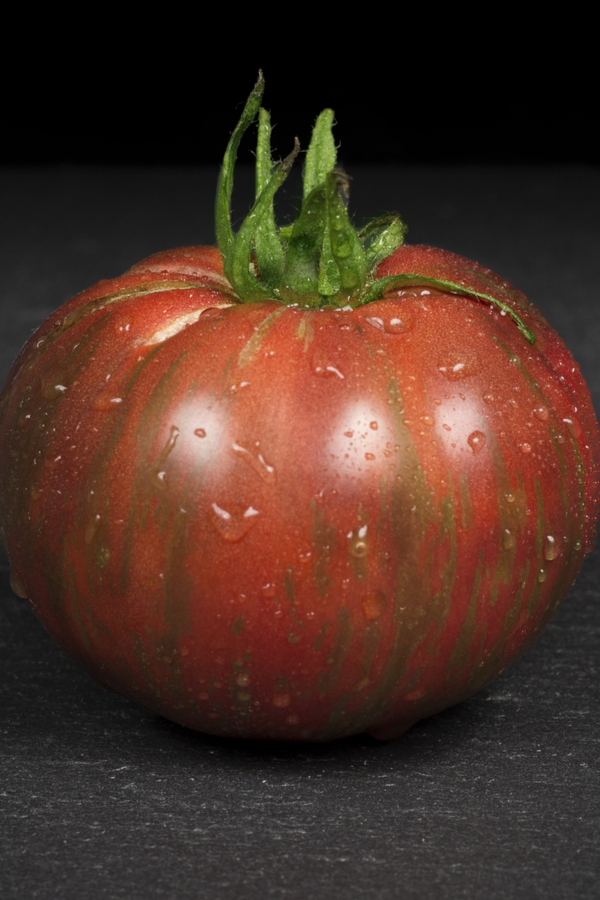 This heirloom is sure to raise a few eyebrows from fellow gardeners. Whether they see in it in your garden, or once they taste its amazing flavor. Plants produce thick, dense 3 to 5″ inch fruits that ooze with deliciousness.
Excellent for topping sandwiches, using in salads, or simply for slicing and eating, the rich, meaty flavor is one-of-a kind. In fact, so much so that it has won several national "best tasting tomato" contests.
But what really makes this tomato unique is the beauty of its flesh. With olive / brown stripes and a deep, dark red skin, it is simply beautiful to behold. Seed Link : Chocolate Stripes Tomato Seeds
#2 Oxheart Pink – 3 Unique Tomato Plants
Looking for a tomato with a unique shape? Then the Oxheart Pink is the tomato for you!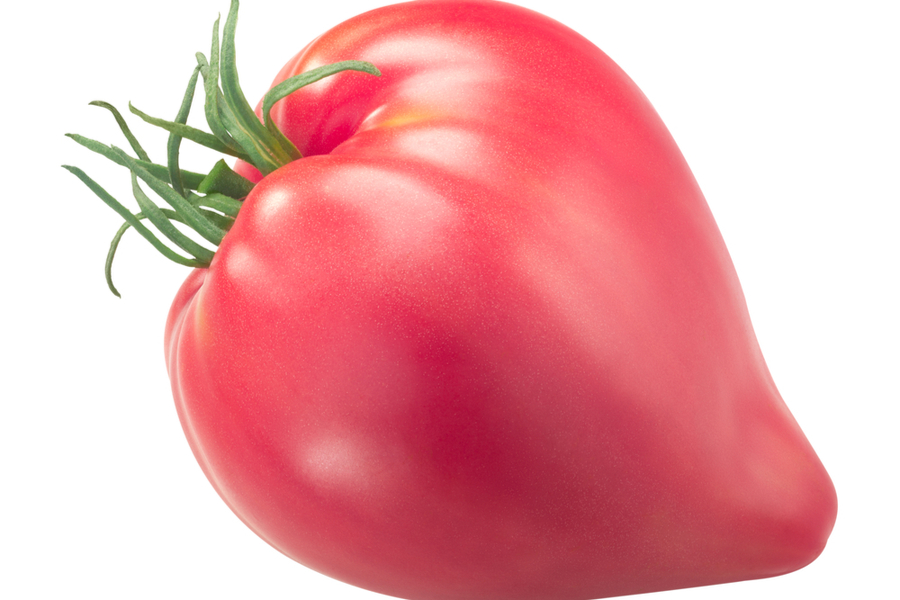 The heirloom produces a large crop of heart shaped fruits perfect for fresh eating, juicing or preserving. And with a complex balance of rich, deep and sweet flavors, the taste is one that will have you coming back.
The Oxheart Pink is a vigorous grower. An as an indeterminate, it keeps on growing and producing until the first frost. Although this variety has been around for ages, it has recently soared in popularity. Seed Link : Oxheart Pink Tomato Seed Link.
#3 Aunt Ruby's German Green Tomato – 3 Unique Tomato Plants
Talk about a bit out of the normal when it comes to tomatoes, this variety ripens green!
Aunt Ruby's is an heirloom tomato variety that hails from Germany. The seeds were carried to the United States by a family living in Tennessee. And yes, you guessed it, Aunt Ruby was part of that family!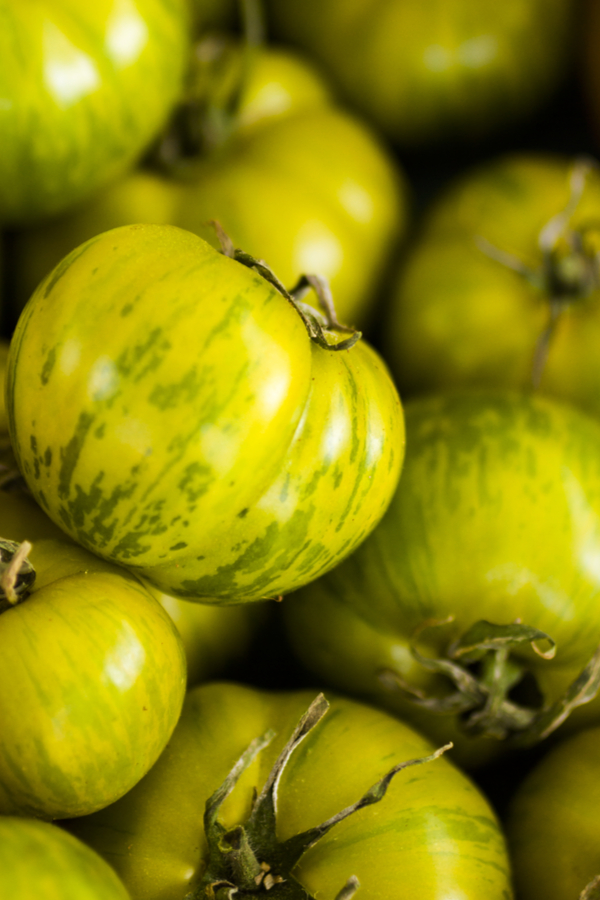 As the story goes, Aunt Ruby passed the seeds along to friends, neighbors and family. And the tomato became a local and then regional favorite.
The plant produces large half-pound to one pound fruits that are excellent for slicing. Considered a beefsteak variety, what sets it apart is that it matures as as green tomato, and not the usual red.
So how do you know when it's ripe? Beyond getting to the proper size, Aunt Ruby's can be harvested when the fruit softens and the tomato turns a slightly yellowish shade of green. It is certainly an eye-opener when growing in the garden.

This Is My Garden is a website dedicated to spreading the love and knowledge of gardening around the world. We publish two new garden articles each week. This article may contain affiliate links.