Nothing quite says fall like the taste of homemade apple butter!
When it comes to the autumn season, there are quite a few foods and flavors that lay claim to be everyone's favorite. Homemade pumpkin pie, hot chocolate and chili are always high on the list for sure. As are apple pie, apple crisp, pumpkin bars and pumpkin cookies as well.
But for many, it has long been the taste of apple butter that really brings home the true flavor of fall. Maybe it's the rich, creamy texture. Or the intense flavor that can seemingly turn any slice of bread into an instant sweet treat!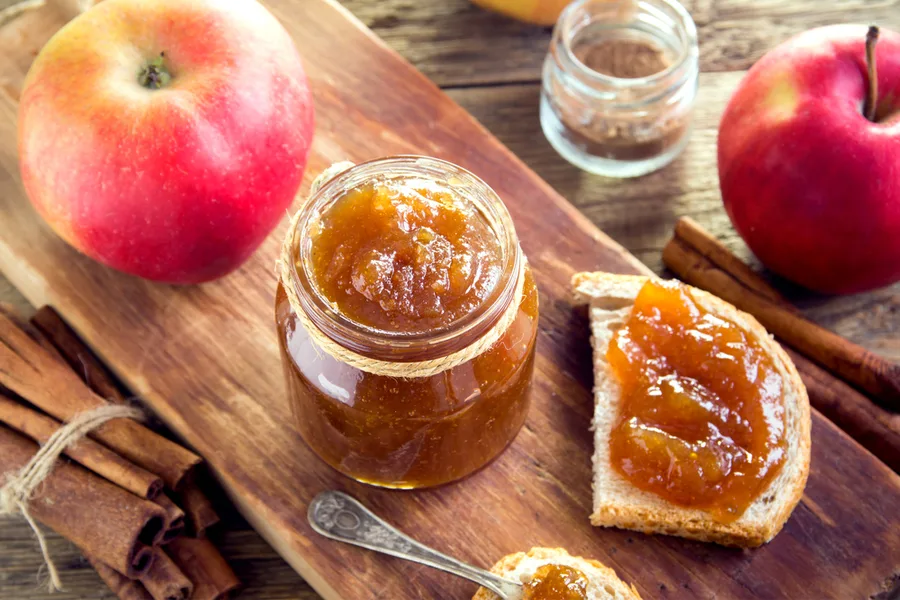 Whatever it is, apple butter is just one of those fall treats that seems to celebrate everything good about fall. And that is exactly why we thought today was the perfect time to share a simple recipe to make your own right at home.
So whether you have fresh apples falling from your own trees in the backyard, or a local orchard nearby, here is a look at how to make your own delicious apple butter with ease!
Speeding Up The Process – How To Make Homemade Apple Butter
Making apple butter has traditionally been a long, slow process. The apples were cooked down slowly over an open flame in a process that sometimes could take nearly a day. But thanks to a few modern conveniences like a blender, the process can certainly be much faster.
The recipe below is definitely one of our favorites when looking to make fuss-free apple butter. Not only is it ready in a fraction of the time as many slow cook recipes, it's also extremely easy!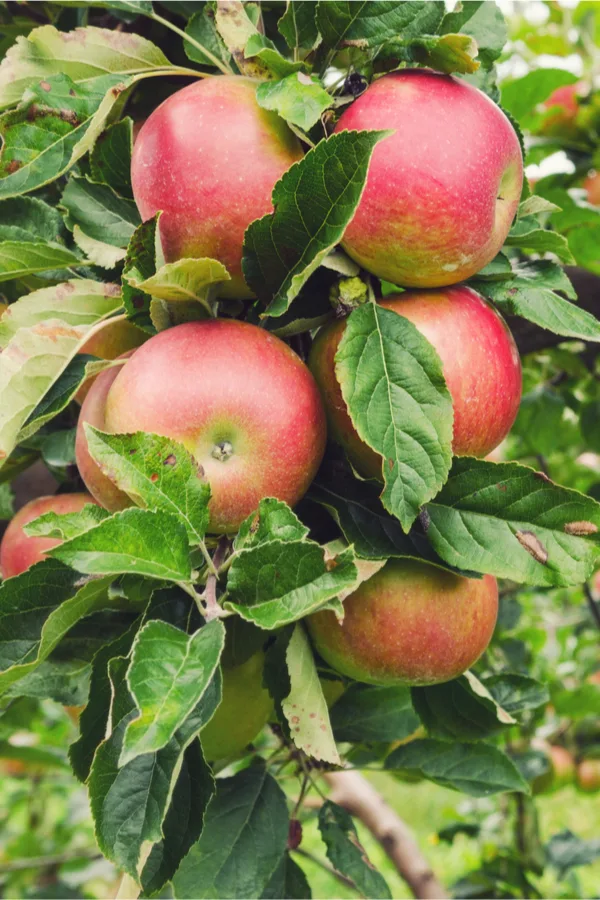 When it comes to making apple butter, the basics never change. You simple need to combine apples with cider and the appropriate spices. But instead of cooking down the apples down for 12 hours or more, this recipe uses a blender to move along the process.
Within a couple of hours, you can have the classic flavor and texture of homemade apple butter – and be ready to enjoy it for months to come!
Selecting The Apples – How To Make Homemade Apple Butter
No matter what recipe you use, there is one secret to making great apple butter that is more important than anything else. That secret? To always use more than just one variety of apple!
In fact, the more varieties you can throw in to the mix, the better. By using different varieties with differing flavor profiles, you can really add depth to the finished apple butter. In essence, it intensifies the flavor to a whole new level.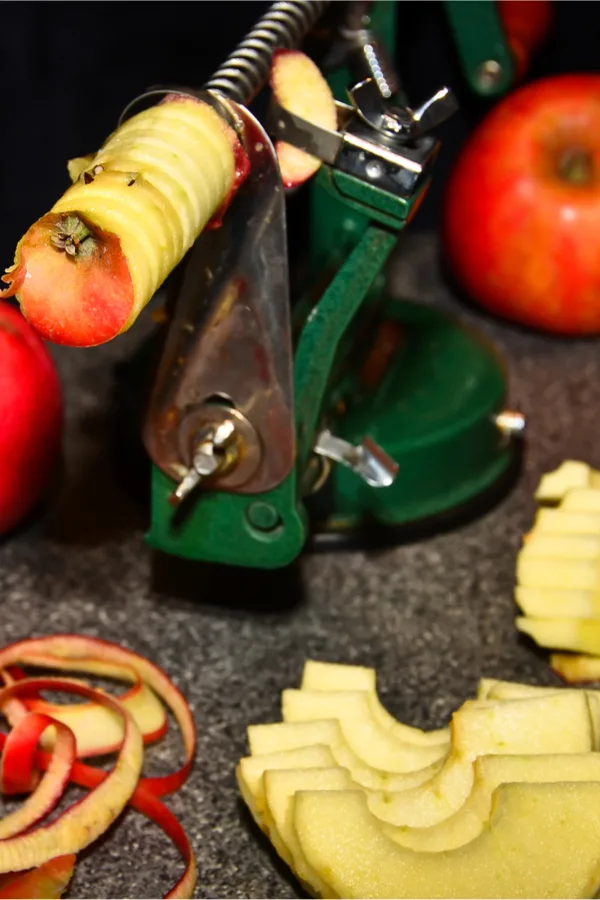 Fuji, Golden Delicious, Jonathan and Gala are all excellent choices. As are Red Delicious, Braeburn and McIntosh. The real key is to mix them all together to get more flavor.
A Great Way To Save – How To Make Homemade Apple Butter
And that flavor doesn't have to cost you an arm an a leg when it comes to making apple butter. One of the best things about using apples for apple butter is they don't have to be your best apples.
Many orchards sell what they call "seconds", which are apples that have blemishes or spots. Since you are peeling the apples and cooking them down, these apples work just fine. And best of all, they are usually available for a fraction of the price!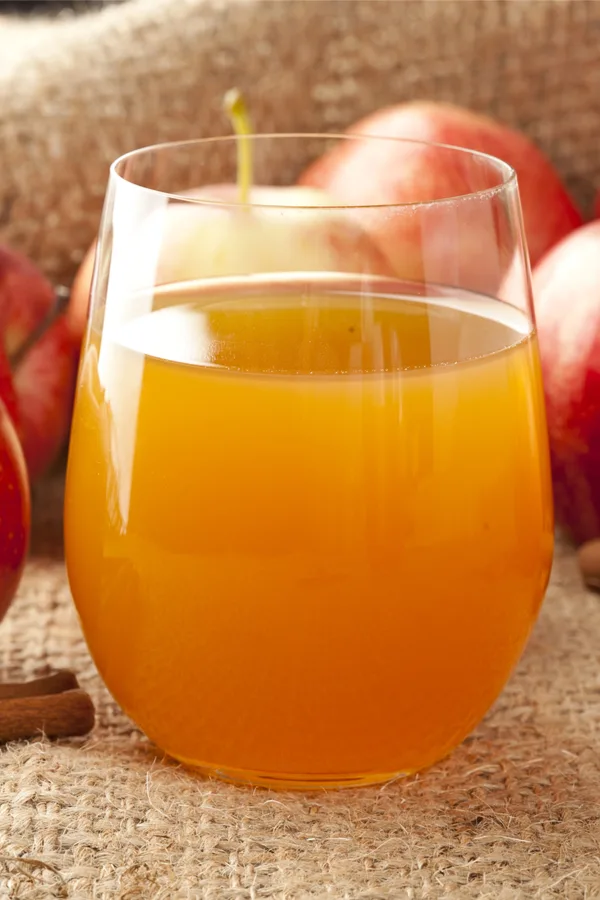 So now that you have those apples, lets get to the recipe! The recipe below can be modified to make more or less apple butter by simply adjusting the ingredients in equal portions.
INGREDIENTS
3 lbs. sweet apples – This is usually about 8 medium apples, but can vary with size and variety. Again, select at least two different varieties for a better flavor.
1 cup apple cider
1 1/2 cup sugar, divided
1/2 tsp. ground cinnamon
1/4 tsp. ground cloves
INSTRUCTIONS – How To Make Homemade Apple Butter
1. Core and peel apples. Cut into 1 inch chunks. To peel the apples, a regular vegetable peeler or paring knife will do the trick just fine. If you are making large batches, a hand crank apple peeler can make peeling fun and fast all at the same time!
They are actually quite economical (around $20), and can be used for peeling potatoes as well. Product Link : Apple Peeler With Base
2. In a Dutch oven over high heat, add apples, cider and 1/2 cup sugar. Bring to a rolling boil.

3. Lightly cover pot, allowing some steam to escape and boil for approximately 20 minutes, stirring often until the apples are tender and most of the liquid has evaporated.
4. Carefully place hot apple mixture into a blender (half-full) and process until mixture is smooth. REPEAT as needed.
5. Return mixture to pot and stir in cinnamon, cloves, and the remaining sugar. Bring to a boil and reduce heat to low and simmer uncovered for 10-20 minutes until thickened.
6. Let cool before placing in an air tight container. Mixture will continue to thicken as it cools.
Storing – How To Make Homemade Apple Butter
Once the apple butter has cooled, it can be stores in the refrigerator for up to two months It can also be frozen as well for even longer storage. For more fresh fruit and vegetable recipes, check out our Recipes tab on the website.
This Is My Garden is a garden website created by gardeners, for gardeners. We publish two articles every week, 52 weeks a year. Sign up today to follow via email, or follow along on Facebook here : This Is My Garden. This article may contain affiliate links.