Although annual and perennial flowers certainly add a tremendous amount of color and beauty to your yard, the inclusion of a few gorgeous flowering shrub and bush varieties can have a major impact on year round curb appeal.
Flowering shrubs and bushes are a cost-effective way to fill nearly any size void in the landscape. Depending on the species and variety chosen, they can grow in spaces ranging from as small as a patio pot, to large, expansive areas covering 10′ feet high and wide or more.
Even better, once established, flowering shrubs take little annual care. They also are more drought tolerant than annual or perennial plantings, meaning there is little worry for watering past getting them established.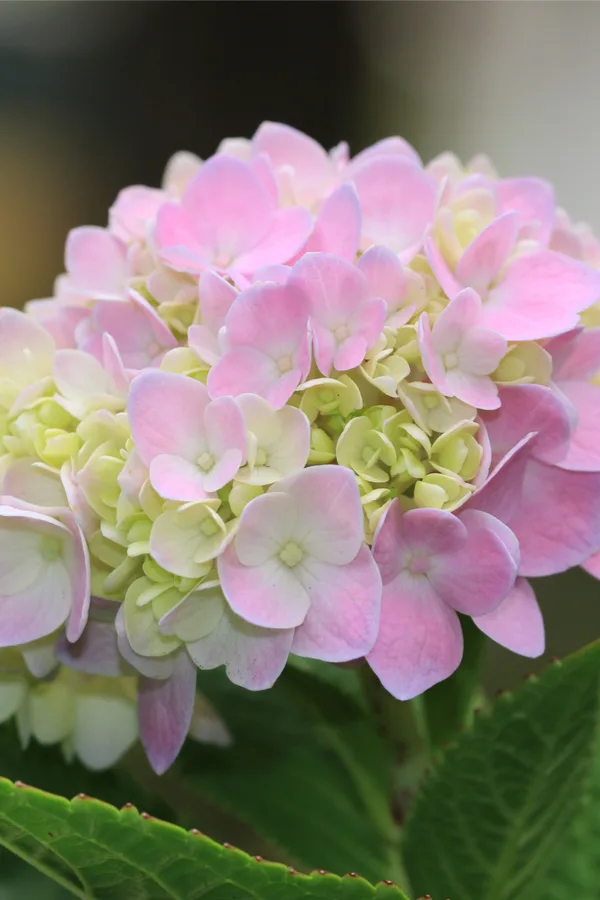 But perhaps the best news of all is that there are actually quite a few incredible choices when it comes to finding the right variety of a flowering shrub to fit your landscape – and today's article features 5 of the best of the best. Here is a look at 5 incredible flowering shrubs to add lasting beauty to your home!
5 Flowering Shrub Varieties To Plant – How To Add Lasting Color To Your Landscape!
#1) Viburnum
With a hardiness range from zones 2 through 9 (depending on the variety), Viburnum is perfect for a wide range of climates. And this hardy flowering and fragrant species makes a perfect addition to any home landscape.
With well over one hundred choices, there is a viburnum shrub or tree to fit almost any situation. Need a species that can handle shade? How about one for sun? You can find one! And there also viburnum varieties for colder climates, warmer climates, and every thing in between!
Most varieties bloom from late spring to early June, showcasing shades of pink and white in clusters that are both gorgeous and fragrant.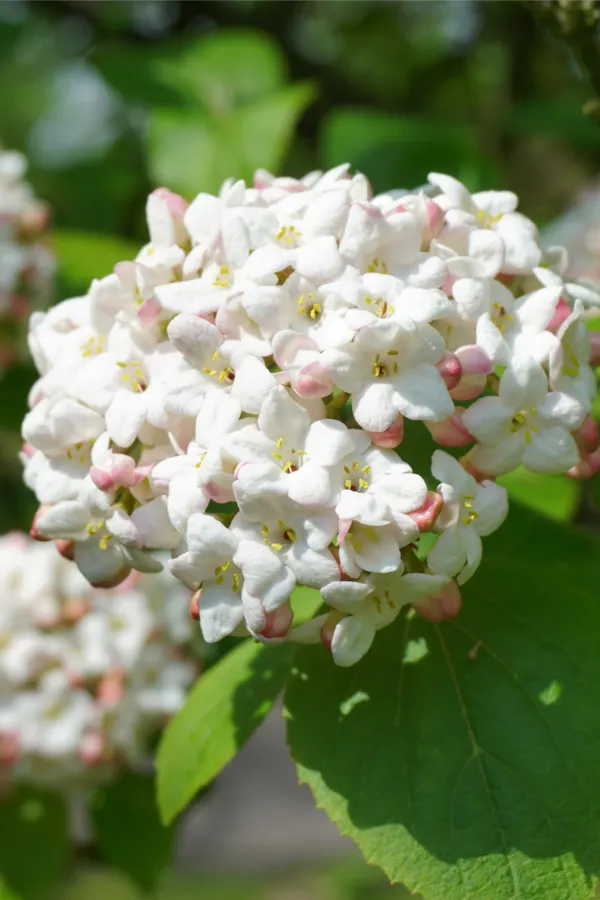 The leaf canopy of viburnum is simply stunning. It provides a wide array of greenery before turning in the early autumn to a showcase of fall color. Most Viburnum species will fruit as well, providing an excellent source of food for birds and other wildlife. Viburnum Plant Link : Snowball Viburnum
#2) Hydrangea – 5 Beautiful Flowering Shrub Varieties To Plant
Hydrangea (pictured at the top of the article) have become extremely popular in the landscape over the past few years, and with good reason! For starters, they are easy to grow, and work well in most soil types.
Better yet, they produce gorgeous blooms from mid-summer through fall that are simply spectacular!
Anyone who has ever witnessed a Hydrangea in full bloom knows how beautiful they can be. Their huge flower heads can range in a massive array of vibrant colors. From pinks to whites, to all shades of blue, lavender, and rose – they can be a conversation piece all by themselves.
Hydrangeas work well when grown as a hedge, in a mass planting, or simply as an accent all by themselves. Some dwarf varieties can even be planted in pots and containers.

With plant varieties hardy from zones 6 through 10, they can be grow in a wide range of climates. Although they do prefer a slightly acidic soil, they will grow in average soil with just the slightest of amendments. Hydrangea Shrub Link : Forever Pink Hydrangea
#3) Butterfly Bush – 5 Beautiful Flowering Shrub Varieties To Plant
If you love to attract pollinators such as butterflies, bees and birds, a butterfly bush is a must! Just as its namesake implies, the butterfly bush attracts butterflies in droves. When in full bloom, it is simply beautiful to behold.
Light, wispy foliage gives way to a full bloom set in the summer. Blooms that can last all the way into early fall! Depending on the variety chosen, the shrub can be a perfect choice for flowerbeds, fence lines or as a stand alone focal point.
The flowering shrub is excellent for open spaces that are awash in sunlight. Butterfly bushes can handle both heat and the hot sun, actually preferring to grow in areas that receive at least 8 hours of full sun each day.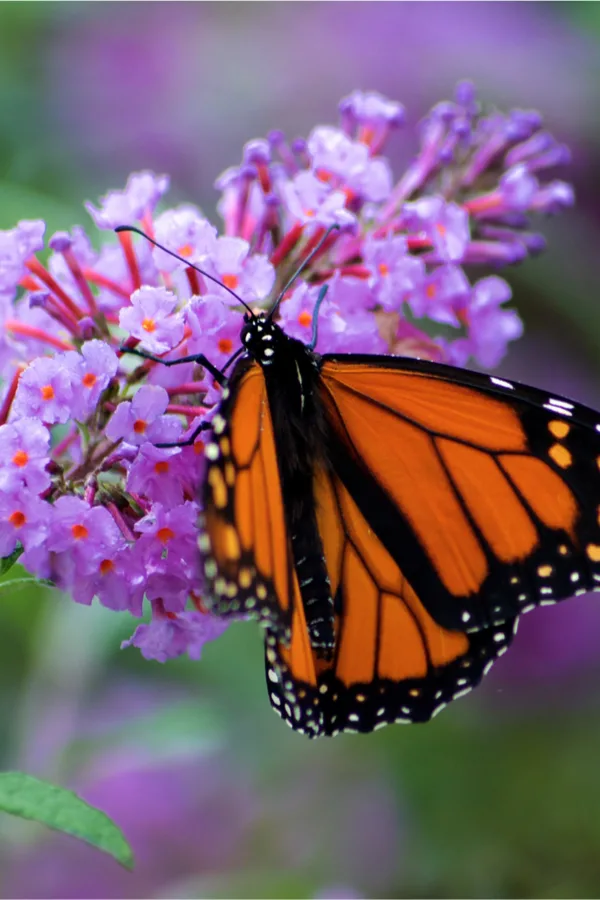 Butterfly bushes are not only heat tolerant, but extremely drought tolerant as well. In fact, if there is one thing Butterfly bushes don't like, its too much water. The hardy shrub should not be planted in areas of extreme wetness, as its roots can rot out when too much moisture is present. Plant Link: Petite Tutti-Frutti Butterfly Bush
#4) Weigela – 5 Beautiful Flowering Shrub Varieties To Plant
Weigela is a great choice for those looking to add a low maintenance pop of color and texture to their landscape. It is another flowering shrub that has been growing in popularity year after year.
Depending on the variety chosen, leaf colors range from a deep purple /dark red wine color, to a lighter variegated green and white. The shrub is an excellent choice to fill a large, open, sunny space, or for tucking into flowerbeds to add intense foliage and bloom color.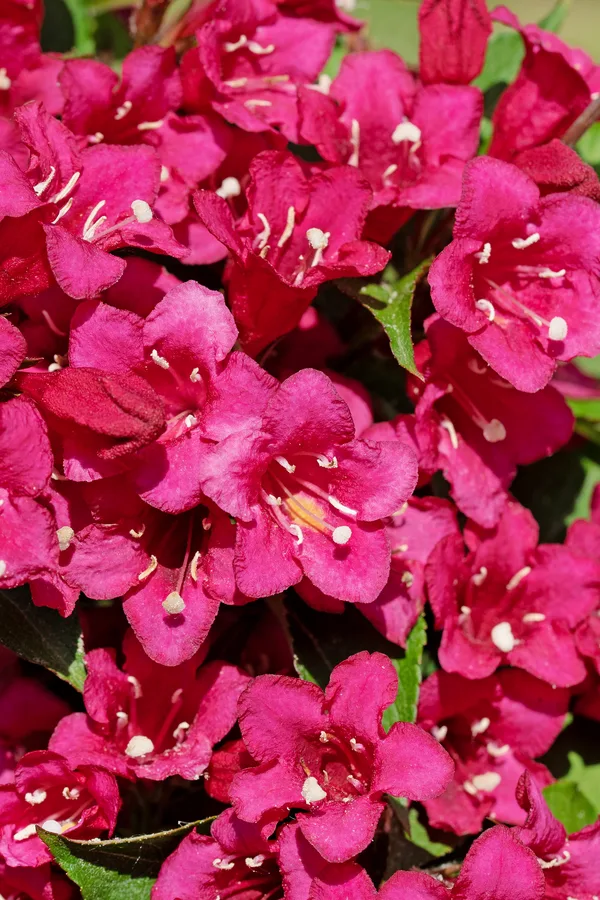 Most varieties bloom best in the spring, with gorgeous tiny pinkish to red trumpet flowers. Some will bloom again in mid summer to late fall with a second smaller flowering.
Larger varieties can grow to a mature height of 5 to 6′ around and tall. There are also dwarf varieties that can be kept in the 1 to 2′ range. All can be pruned back easily to keep under control. Hardy from zones 4 through 9 (depending on variety), they can grow in a wide range of climates.
Weigela originally hails from Asia, but has become an extremely popular planting here in the U.S. They prefer partial to full sun, and are extremely low-maintenance once established, requiring basic watering until established. Weigela Plant Link : Wine & Roses Weigela
#5) Lilac – 5 Beautiful Flowering Shrub Varieties To Plant
When it comes to a fragrant shrub with big flower power, it is hard to be a Lilac bush! And that blooming power can come at nearly any point of the season depending on the variety grown.
There are lilac bushes that bloom in early spring, mid-spring, summer and even fall! Another excellent pollinator plant, lilacs attract bees, butterflies and more to your landscape. And with species that grow from just a few feet in diameter to 15 feet or more, there is one to fit almost any need.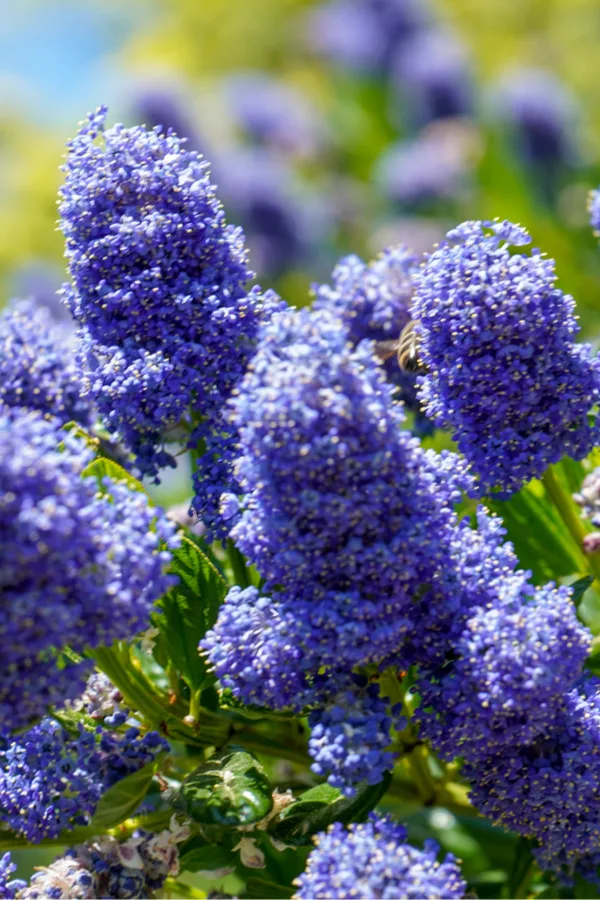 Much like the prior four flowering shrub varieties in today's article, Lilacs are fairly low-maintenance once established in the landscape. They are both drought resistant and heat tolerant, and require little to no fertilizing. Lilac Plant Link : Purple Lilac Bush
We hope you enjoyed today's article on flowering shrubs. For more great info on adding lasting perennial plants, check out the Trees & Shrubs Category on the blog.
This Is My Garden is a garden website created by gardeners, for gardeners. We publish two articles every week, 52 weeks a year. Sign up today to follow via email, or follow along on Facebook here : This Is My Garden. This article may contain affiliate links.