Hostas are one of the best ways to add color and texture to the shadier locations of your landscape – especially when you grow a few unique varieties that can turn heads with their showy foliage and blooms!
Hosta plants have long been admired for their big leaves and long stemmed flowers. As the plants unfurl their foliage in early spring, they can fill bed spaces with loads of texture and color. And as summer hits full stride, their tall, wispy blooms add even more beauty as they soar up from the leaves below
But unfortunately, when it comes to variety, the hosta often gets shortchanged. Over time, it seems that most nurseries and garden stores have settled on carrying the most basic of mainstream varieties.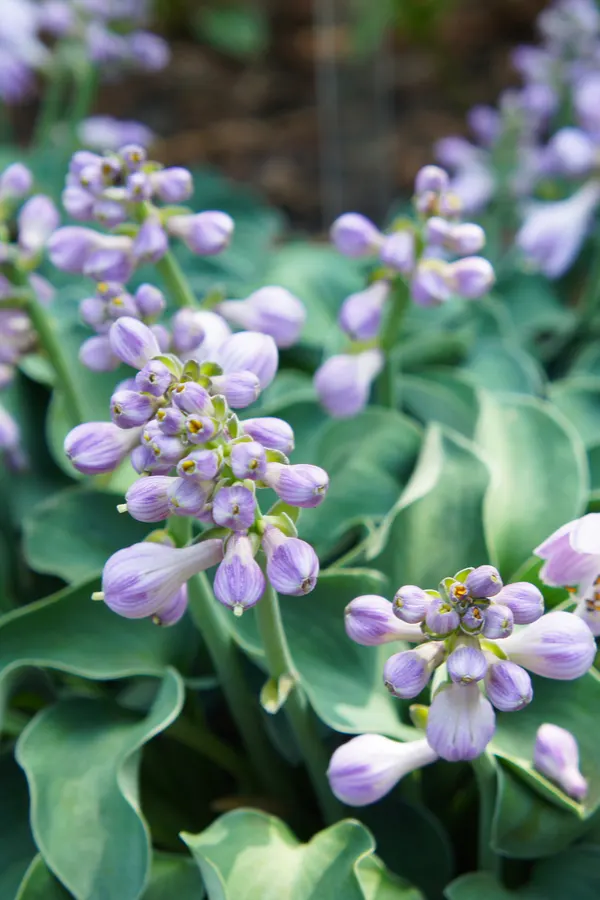 The good news is there is a whole world of interesting hosta plants beyond the norm. And can they ever add a touch of unique and interesting beauty to your flowerbeds! You just have to dig a little deeper to find them for planting.
Almost all of them can handle the usual shady locations that hostas frequent, while some can even thrive in partial sunny spots as well.
Finding Unique Hosta Varieties To Grow
For these more unique plants, you often have to purchase on-line, or visit nurseries and greenhouses that specialize in carrying a wide variety of plants. One thing is for sure, the little bit of extra effort is worth it!
The great thing about purchasing a few unique perennial hostas is that in just a few years, you can divide and transplant them to even more locations in your landscape – all for free. Talk about a great return on your investment!
With that in mind, here is a look at 5 interesting and out-of-the-norm hostas that can bring special beauty to your yard this year, and for years to come.
5 Unique Hostas To Grow In Your Flowerbeds
#1) Blue Mouse Ears Hosta – 5 Unique Hostas To Grow
Talk about a unique and interesting plant! The Blue Mouse Ears hosta (pictured above) is a low grower, topping out at about 6 inches in height with it's gorgeous blue-hued leaves. But just wait till you see it bloom!

As summer hits full stride, Blue Mouse Ears produce small but sturdy bloom stems that are loaded with bright lavender/purple flowers. The blooms are a wondrous contrast to the blue foliage and make for a great combination.
Hardy in zones three through nine, this tough hosta can grow nearly anywhere. Add in that it can handle both shade and partial sunny locations, and it is a perfect fit for the landscape. It also makes for a great border plant with its low growing nature.
Space plants around six inches apart for best results. Its small stature also makes it ideal for plating in containers and hanging baskets to spruce up shady patios or decks. Plant Link : Blue Mouse Ears Hosta Plant
#2) Raspberry Sundae Hosta – 5 Unique Hostas To Grow
The Raspberry Sunday Hosta has deep red lower stems that add incredible contrast to its bright green and white variegated leaves. With so many hostas that share shades of green and white, the splash of red at the base really sets this variety apart.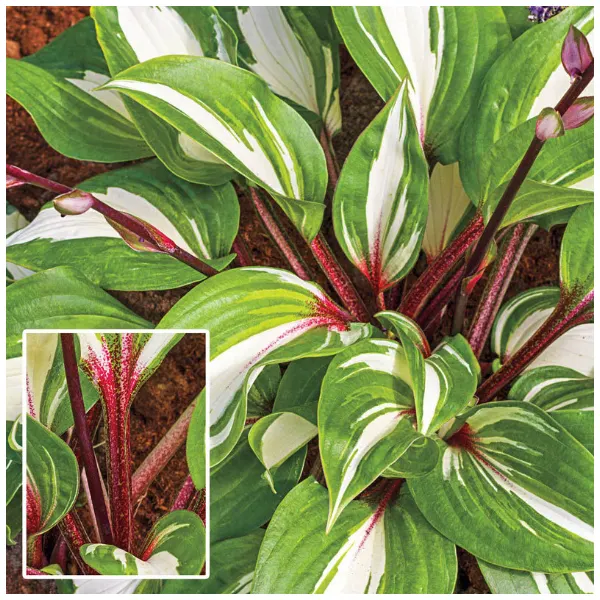 But its beauty doesn't stop with its interesting foliage. In the summer, the Raspberry Sundae produces sensational purple blooms on dark red scapes. The combination brings big color to shady spots!
Add in that it grows well in containers and in full or partial shade, and you have a versatile hosta that is sure to be a showstopper.
The Raspberry Sundae is hardy in growing zones three through nine. With an overall height that maxes out at around 12 inches, it is perfect as a border plant, or can help to fill large spaces in a mass planting. Plant Link : Raspberry Sundae Hosta
#3) Frances Williams Hosta – 5 Unique Hostas To Grow
Want a big hosta to make a huge statement? The Frances Williams fits the bill! This gorgeous hosta grows extremely large. In fact, with foliage that can span 3′ high and 5′ wide at full maturity, it can fill massive bed spaces with ease.
The Frances Williams is an award winner, and for good reason – it is simply stunning to behold. Not only does the foliage grow large, the coloring of the leaves is spectacular.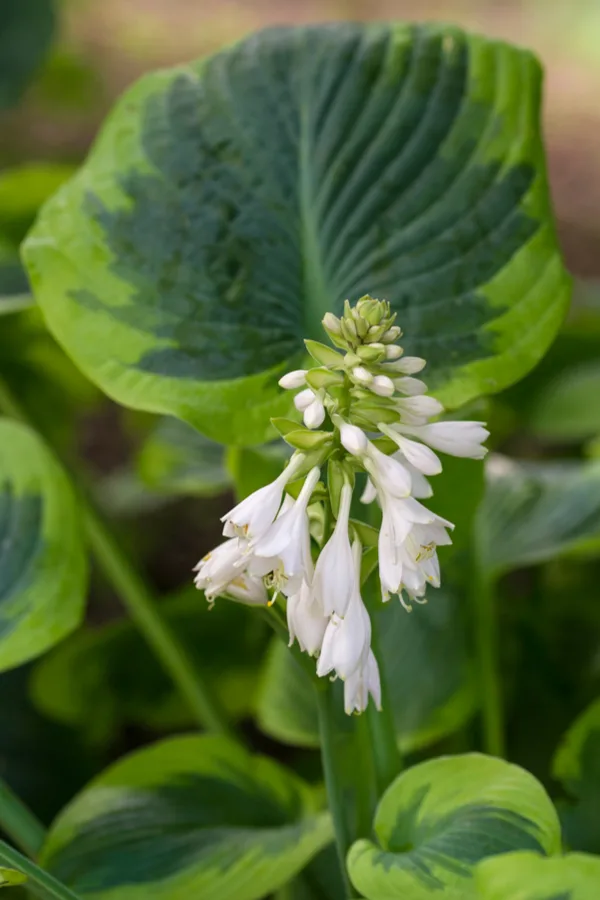 With blueish-green foliage and golden yellow edges on many varieties, the leaves stand out in the shade. But the plant really comes to life in the summer with its beautiful bloom stems that produce bright white flowers.
This hosta is another durable one, growing well in zones three through nine. It has become a bit easier to find in recent years as well. Plant Link : Frances Williams Hosta Plant
#4 White Feather Hosta – 5 Unique Hostas To Grow
This rare hosta comes out of the ground in the early spring completely white! As it continues to mature throughout the growing season, it develops light green stripes that make this unique hosta even more special.
As summer rolls on, the plant produces lavender flowers atop its stems that bring a special look to the landscape. Topping out at around 12 inches in height, the White Feather is a great choice for borders or containers.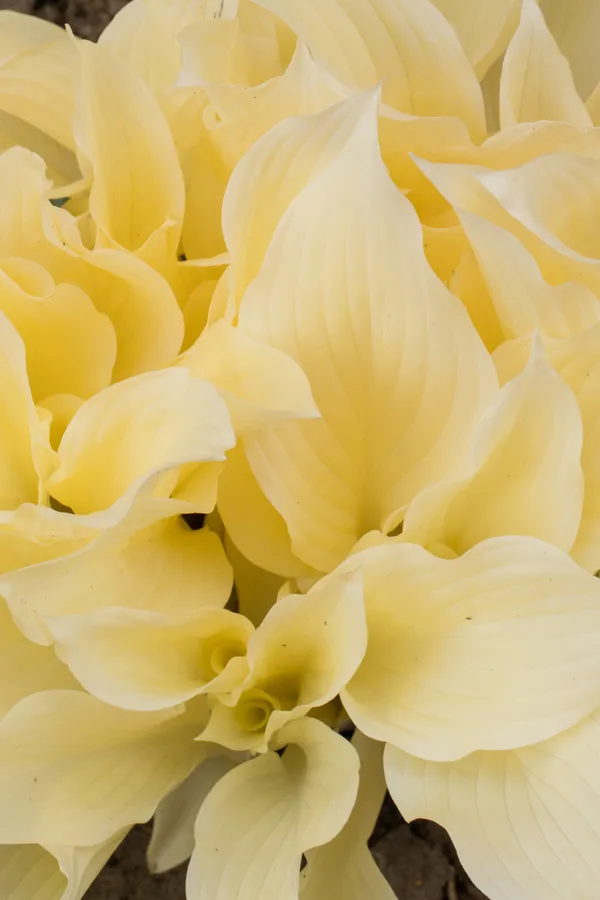 The White Feather has extremely slow growing roots, and rarely will need dividing. One thing to note about the White Feather, it does not handle sunlight well. Although it will grow with exposure to light sun, plant in full shade for best results. Plant Link: White Feather Hosta
#5) Hosta Guacamole – 5 Unique Hostas To Grow
You can only imagine that a hosta with the name of Guacamole has to be good. And is it ever! The Guacamole hosta has an interesting bi-color foliage pattern that sets it apart from other hostas.
As interesting and beautiful as the foliage is, the white flowers that emerge in mid-summer truly lend the plant a gorgeous look. Especially when you consider all of this color comes to life in the shadier locations of your landscape.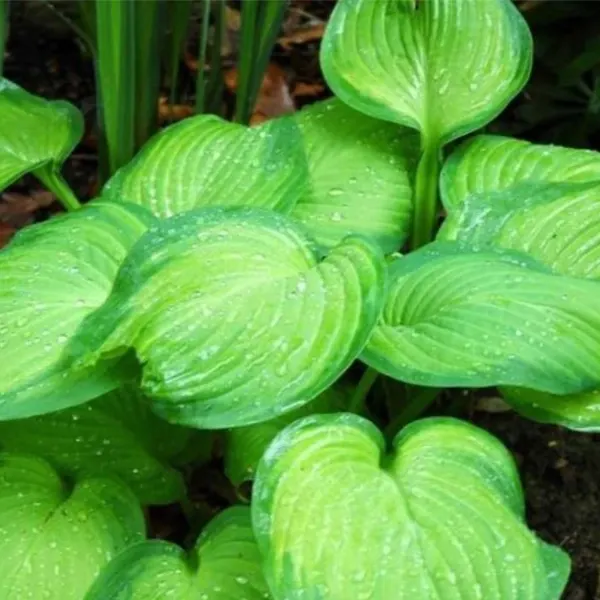 Guacamole hosta grows best and is hardy in zones three through nine. It is a fast grower, and can often be divided every few years to create a slew of new plants. Plant Link: Hosta Guacamole
For more interesting articles on perennials, check out our Perennial Plant tab on the website. Here is to adding some new and exciting plants to your landscape this year with a few special hostas!
This Is My Garden is a garden website created by gardeners, for gardeners. We publish two articles every week, 52 weeks a year. Sign up today to follow via email, or follow along on Facebook here : This Is My Garden. This article may contain affiliate links.