Looking to select the best cut Christmas tree variety to decorate your home this year?
Finding the perfect tree for decorating can be both a fun and daunting task – all at the same time! There really are so many things to consider. Is it tall enough? Will it be too wide to fit through the door? And most importantly of all, how long well will its branches hold up the ornaments!
One thing is for sure, both live and cut Christmas trees are popular again. After many years of declining sales due to the popularity of artificial trees, folks are once again turning to live trees as their tree of choice to celebrate the holiday season.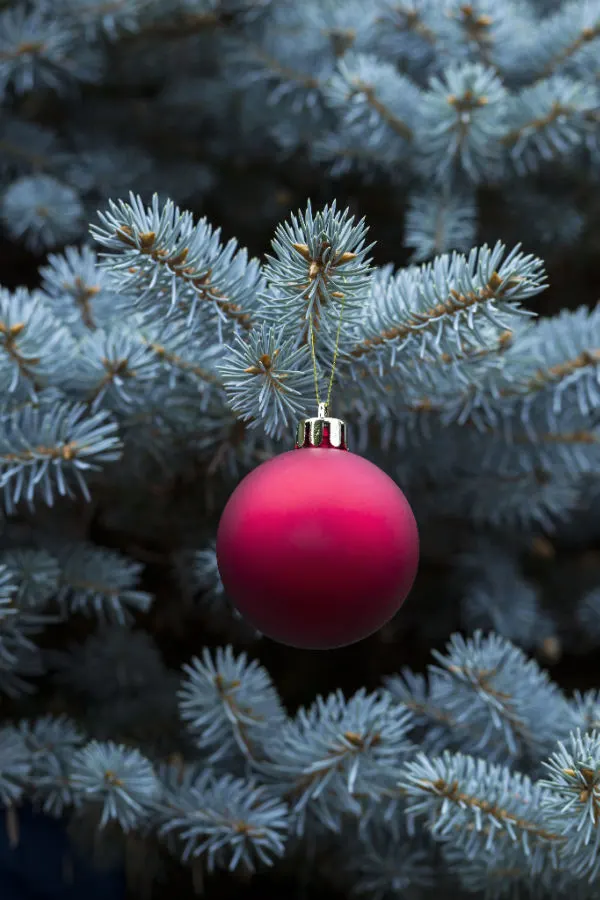 Why the turnaround? For many, it harkens back to their childhood with memories of heading out to the local tree farm with Mom & Dad. For others, it is the fact that both live and cut trees can be a more natural and sustainable choice.
The Benefits Of A Real Christmas Tree – The Best Christmas Tree Varieties
Live trees can of course be planted directly into the landscape to live and grow for years. And cut trees have their uses too, most notably for being able to be shredded into mulch, or used in ponds to help support fish life. But perhaps best of all, live trees are not created from plastic or man-made fibers, and they actually decompose over time!
One thing is for sure, whatever the reason, if you are on the hunt this year for the perfect live or cut tree, there are a few types of trees that are peak performers, and a few you will want to avoid due to both decorating and needle issues.
If you are selecting a live tree to plant afterwards, be sure to check out our article: How To Keep A Live Christmas Tree Healthy – Before, During & After Christmas!
How To Select The Best Christmas Tree Varieties
So what makes a great Christmas tree? Beyond personal preferences for color, shape and size, there are two important traits that separate a good decorating tree from a less desirable one.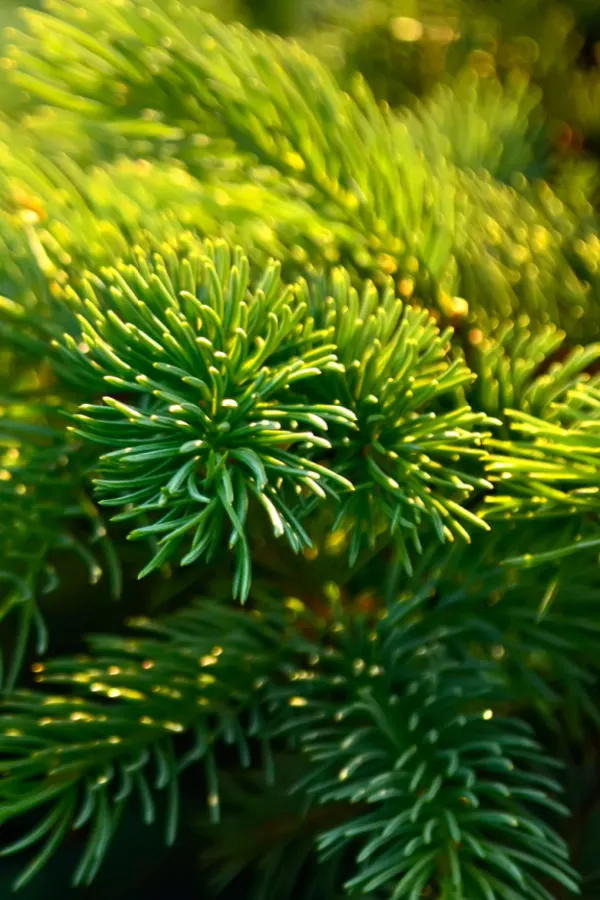 The first and perhaps most important is selecting a tree variety whose needles are sturdy enough for decorating. After all, if the tree can't hold ornaments, it might not be the best choice. This is exactly why white pine trees are not an ideal choice.
The needles of Eastern white pine trees are long, thin and wispy. Although they are beautiful and the trees hold their shape well, ornaments with any weight to them at all slide ride off of their needles. So if heavy decorating is in your future, white pine trees shouldn't be!
The second trait to look for, and just as important, is how well the tree holds up while indoors. Some pine tree varieties can handle temperature changes better than others. And by selecting tree varieties that hold their needles well, you can save yourself a lot of decorating headaches!
With that in mind, here is a look at 4 great varieties that are sure to please for both looks, and longevity!
Scotch Pine Tree – How To Select The Best Christmas Tree Varieties
Scotch pines are a classic Christmas tree, and for good reason! Not only do they look amazing, they stand up to indoor life incredibly well. Scotch pines hold their needles better than any other pine tree. Even when they haven't been watered well.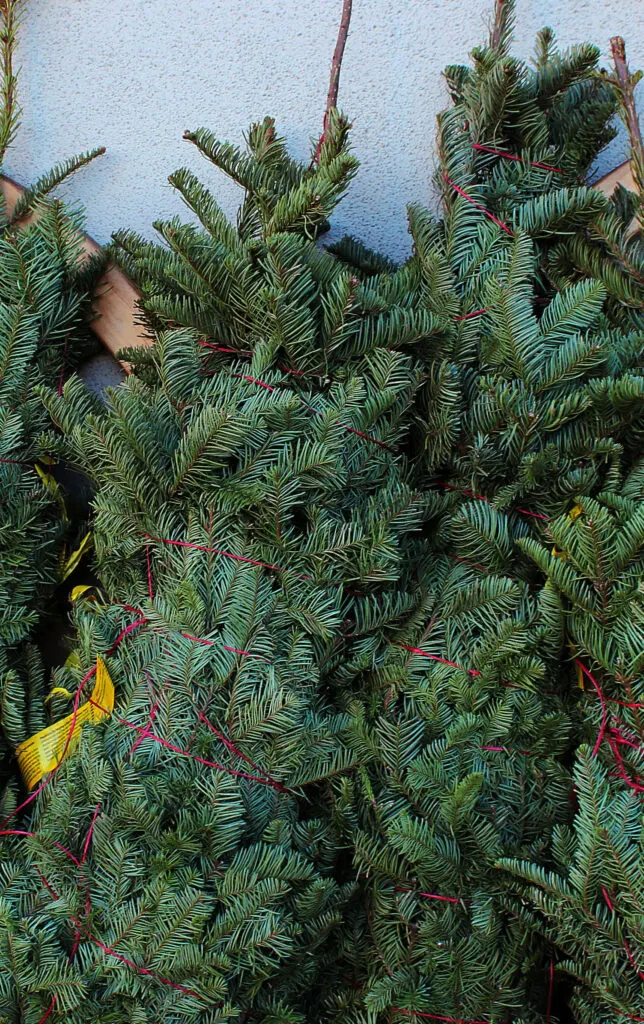 The color of Scotch pine trees are one of the brightest greens you will find. And the double sets of needles that grow long and strong are among the best at holding up ornaments. For all of these reasons and more, it is by far the most popular choice for a cut Christmas tree in the United States.
Balsam Fir – How To Select The Best Christmas Tree Varieties
The Balsam Fir tree is one of the oldest varieties around when it comes to trees used for Christmas decorating. How old? It has been decorating homes for some 200+ years!
The Balsam Fir is also one of the most fragrant of all pine trees. It's deep, rich pine smell adds an extra touch of Christmas to the air. It's like having your own pine infuser scent machine right in the house! The needles of the Balsam Fir are usually around an inch long. They are strong and tight, and do an excellent job of holding ornaments on the tree.
Best of all, along with Scotch pines, it's one of the best cut Christmas trees if you are looking for deep, dark green color. The Balsam Fir has a narrow and compact frame, making it great for tight spaces.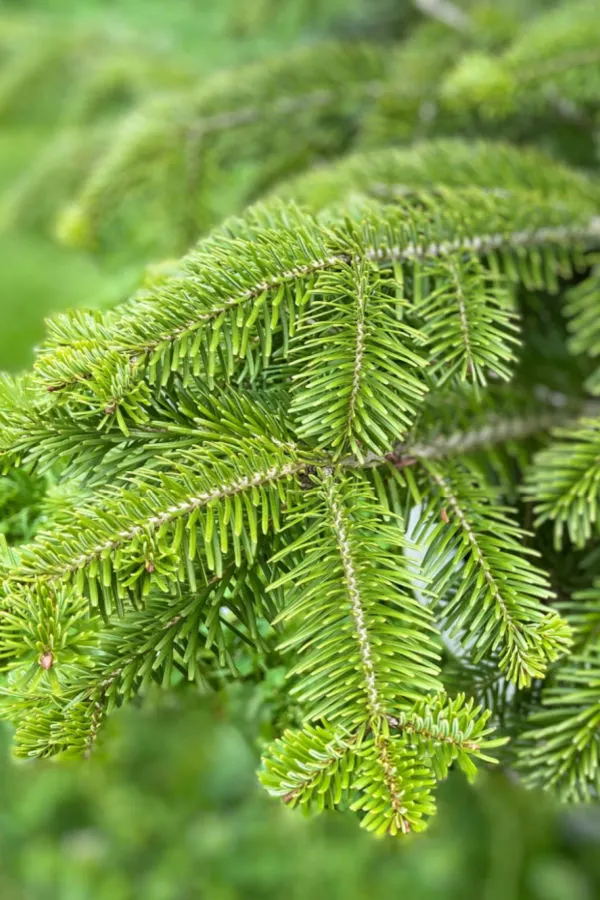 Douglas Fir – How To Select The Best Christmas Tree Varieties
Year in and year out, the Douglas Fir is always a top choice. In fact, it's second only to Scotch Pine tree in overall sales. The Douglas Fir tree is a popular tree to grow for Christmas tree farms in the Pacific Northwest. It grows extremely well in the more moist and temperate climate.
Even better, because the needles hold so long, it holds up well to shipping all across the country for tree sales. It's thick, short and dense needles form the perfect conical tree shape.
Just like the Balsam Fir, it is extremely aromatic. With just the slightest rustling of its leaves – the sweet smell of Christmas will fill the air! Because of its wider availability and popularity, it also tends to be one of the more economical trees to purchase as a cut tree.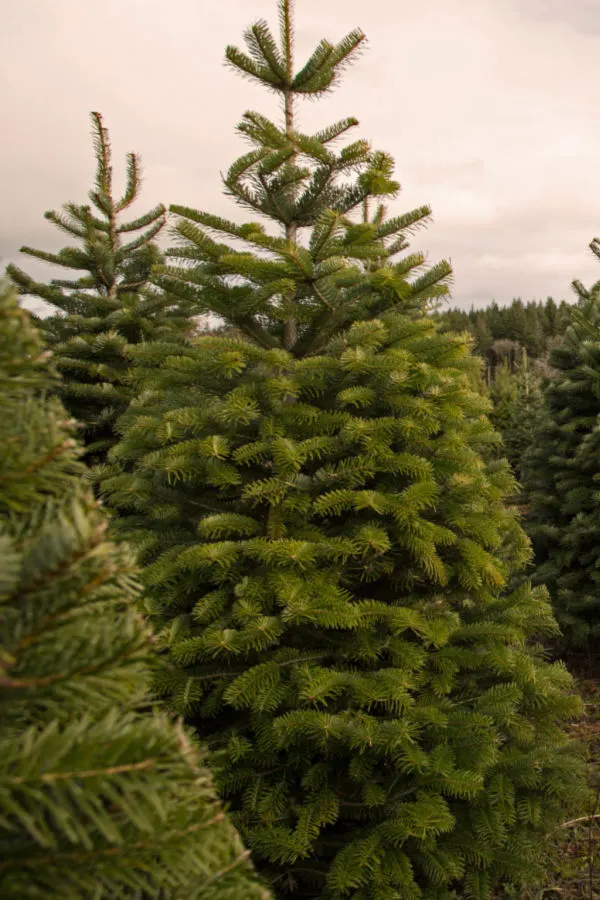 Blue Spruce – How To Select The Best Christmas Tree Varieties
The Blue Spruce (pictured at the top of the article) is one of the the best cut Christmas trees for holding it's shape. Many consider it, along with the Scotch pine, as the two best for this category.
Blue Spruce trees tend to be more full and compact in their shape, much like a Balsam Fir. It makes this tree a great choice for rooms that might not have tall ceilings, or a lot of floor space. The bluish-green needles of the Blue Spruce pine tree are also unique and beautiful, and can really help to light up a room.
The needle sets are among the shortest in the pine tree category, but extremely strong. They can hold heavy ornaments with ease. One additional advantage of the Blue Spruce is that it holds it's needles extremely well, even when under watered.
A Tree For Allergy Sufferers – How To Select The Best Christmas Tree Varieties
Do you have someone who suffers from tree or sap allergies? Then the Leyland Cypress tree just might be the answer! The variety produces no sap, which makes it one of the best cut Christmas trees for those with allergies.

Like it's larger Cypress tree relative, the Leyland Cypress has a flatter, more roughened needle pattern. Although it is a little less sturdy for hanging ornaments, it does sport beautiful dark emerald green foliage. And it also allows those with big tree allergies a chance to still have a non-artificial tree!
Here is to selecting the best Christmas tree variety for your home, and to enjoying the holiday season to the fullest! And if you are looking for more Christmas growing tips, check out our article on How To Keep Your Poinsettias Blooming Longer.
This Is My Garden is a garden website created by gardeners, for gardeners. We publish two articles every week, 52 weeks a year. Sign up today to follow via email, or follow along on Facebook here : This Is My Garden. This article may contain affiliate links.