Looking for a few great garden books to add to your reading list this winter?
Wintertime is the perfect time for dreaming and planning next year's garden and flowerbeds. And nothing can help spur on your creativity more than reading up on all kinds of wonderful gardening topics!
One thing is for sure, the long winter months can be tough to handle for gardeners. Not only do the hours of sunlight dwindle, the colder temperatures make it nearly impossible for growing anything outdoors. Making matters worse, except for a few splashes of color from an evergreen here and there, the great outdoors can seem bare, stark, lonely and colorless.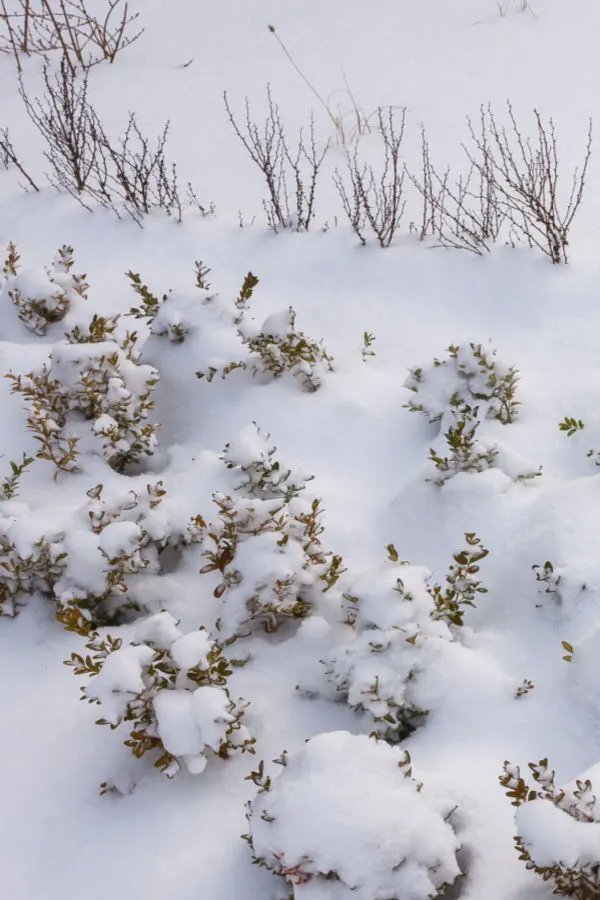 But one thing winter does do is give a gardener a bit of resting time. After all, the body needs a break from all of those planting, watering, weeding and harvesting chores. And while your rest up, a good garden book or two can help pass the time until spring arrives.
Even better, it can fill your mind with all kinds of great gardening ideas for next year! With that in mind, today's article features five wonderful garden books that can accommodate a wide range of garden interests. We have included a brief overview of each below, along with an info and affiliate link.
5 Great Garden Books Perfect For Winter (Or Anytime) Reading!
#1 – The Chef's Garden – A Modern Guide To Common & Unusual Vegetables – With Recipes
Looking for unique and delicious ways to grow and prepare more vegetables from your garden? The Chef's Garden book can inspire all of us to expand our horizons when it comes to what we grow, and how we use it in the kitchen.
After losing their family farm back in the 1980's, the Jones family met up with a chef at their local farmer's market stand. After realizing how growing special vegetables and ingredients could re-power their business, the family embarked on a new way to grow and prepare food.
The book features more than 500 different produce items and over 100 recipes, all of which work to expand the readers horizons on just how much can be done with fresh vegetables. Whether they are exotic, or not!
Perhaps best of all, it can help backyard gardeners realize just how many parts of the fresh vegetables they grow can be used in the kitchen.
#2 – In Bloom: Growing, Harvesting, and Arranging Homegrown Flowers All Year Round
Looking for inspiration for creating a landscape full of color and interest? Then In Bloom is the book for you to read this winter!
With 272 pages of information and photos, it can help any gardener to plan, plant and create an amazing landscape full of beautiful flowers. From perennials and annuals, to shrubs, trees and more, see how to create the perfect landscape to enjoy nature's beauty.
In Bloom even covers the topic of arranging flowers with a dedicated chapter to the process of bringing the flowers of the outdoors inside to brighten your home.
#3 – Vegetables Love Flowers: Companion Planting for Beauty and Bounty
Looking for ways to increase your garden's health, beauty and production? Companion planting with flowers and vegetables is one of the best ways to use nature to your benefit!
For centuries, gardeners have been companion planting flowers with their vegetable crops to help fend of pests and disease. Not only can it help your garden to new heights, it can also add immense beauty all around. Imagine your vegetable garden full of produce, and gorgeous flowers. All at the same time.
Vegetables Love Flowers covers in depth the concept of inter-planting flowers and vegetables. Whether giving specific advice on creating your own flower cutting garden within your vegetable garden, or covering how specific plants can bring in a wide range of pollinators and beneficial insects, this book covers it all.
Best of all, the photography within the book is absolutely stunning. It is sure to cure the winter blues and makes for great winter reading!
#4 – The Family Garden Plan: Grow a Year's Worth of Sustainable and Healthy Food
Author Melissa K. Norris walks readers through the process of how to plan and maximize garden space to grow a years worth of healthy food, all in a sustainable fashion!
Wintertime is the perfect time for planning your garden space, and this book can be a valuable resource for those looking to grow more of their family's food. The entire process of food production is covered. Not just from planning and planting, but to harvesting and preserving as well.
Perhaps best of all, the book covers gardening using a sustainable approach. It is a great read for those looking to grow their garden naturally, and want to know exactly how their food was raised.
Affiliate Product Link: The Family Garden Plan: Grow a Year's Worth of Sustainable and Healthy Food
#5 – The Old Farmer's Almanac Vegetable Gardener's Handbook
There is a reason this book is a best seller – it truly is gardener's best friend! Much like the beloved Old Farmer's Almanac, the Almanac's Vegetable Gardeners Handbook is wonderful to have on hand for gardeners of any skill level.

The book covers everything from soil fertility to growing more than thirty vegetables in any zone. It also cover seed starting, seed saving, and the all important subject of companion planting in the vegetable garden.
With more than 150 full color photos, it makes for great winter reading and dreaming. Even more, it is a wonderful resource to have on hand all throughout the garden season.
Affiliate Book Link: The Old Farmer's Almanac Vegetable Gardener's Handbook
Here is to passing the long winter months with some excellent winter reading! And if you are looking for more tips and tricks for next year's garden, be sure to check out our entire Garden Care section on the website. It will have you more than ready to grow next spring!
This Is My Garden is a garden website created by gardeners, for gardeners. We publish two articles every week, 52 weeks a year. Sign up today to follow via email, or follow along on Facebook here : This Is My Garden. This article may contain affiliate links.