Did you know that summer is the perfect time to replant the cucumbers in your garden, raised beds and containers with seeds? Not only is it quick and easy – but it's a great solution to replace cucumber plants that might be starting to fail!
As summer arrives in full force, many cucumber plants that were planted back in the early spring begin to struggle. For many gardeners, early season blight and mildew are the culprits, leaving plants weak and feeble. This can be especially true if the early season happened to be cooler and wetter than normal.
For others, spring planted cucumber plants often fall victim to the dreaded cucumber beetle. Unfortunately, it's in late spring and early summer when the cucumber beetle arrives in full force – and when they do, they can decimate cucumber plants, destroying their foliage and spreading blight with their bite.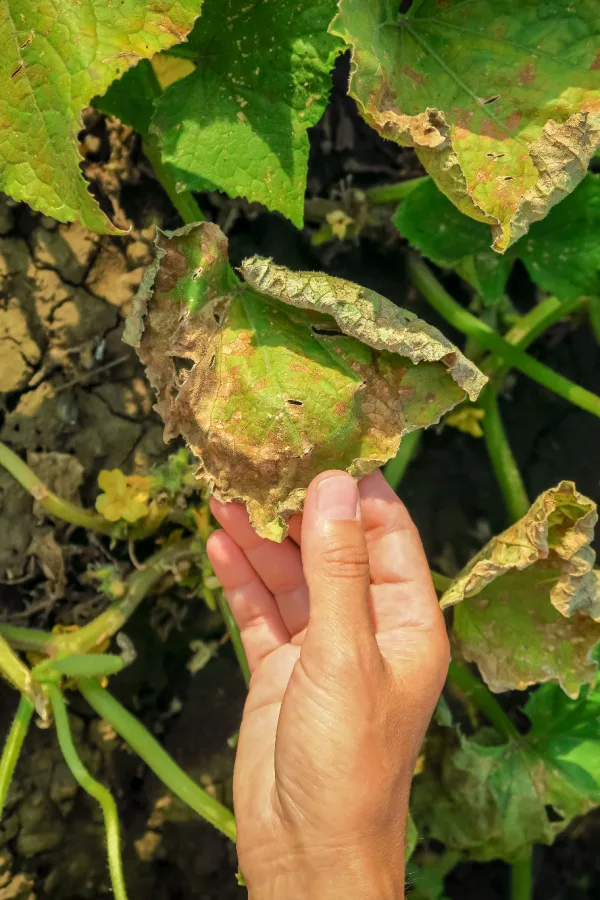 But here's the good news – even though your cucumber plants might be struggling or dying off – it's not too late to replant more. And even better, you can do it easily and inexpensively by planting seeds and not transplants!
The Advantages Of Replanting Cucumbers In The Summer With Seeds
There are a lot of advantages to planting cucumbers with seeds in the summer. First and foremost, most cucumber plant varieties have a relatively short seed to fruit time. In fact, many can produce fruit in just 50 to 55 days after the seeds are planted.
But even more, by planting in July, the threat of the dreaded cucumber beetles is long gone. In late spring, the cucumber moth lays its eggs on the young, tender foliage of cucumber plants. When they hatch, the beetles ravage plants.
But by planting seeds in mid-summer, by the time plants sprout through the earth, the beetles have moved on – and the threat of damage goes with them. Even better, summer planting also reduces the chance of plants sitting in cool, wet soil. That results in little risk of mildew and mold taking your plants out as well.
Cucumber seeds can be slow to start and grow in the cool spring temperatures. For many, that means that transplants are the best choice when planting in spring. Summer planting, however, is a whole different story.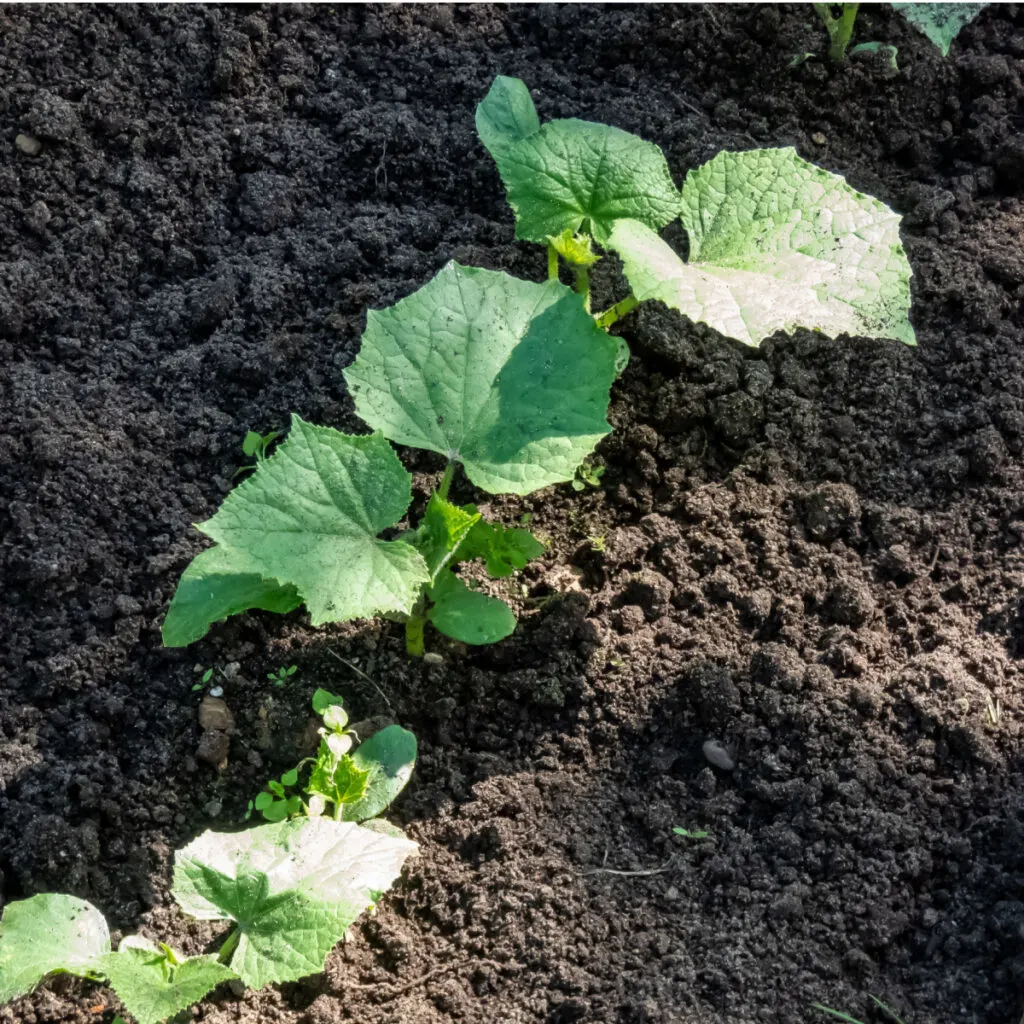 Why Cucumbers Grow Fast In The Summer – How To Replant Cucumber Seeds In The Summer
Summer's warm soil and hot, humid evenings germinate cucumber seeds fast. So fast that when properly watered, most seeds can germinate and begin growing in as little as three too five days. And all of that summer warmth also helps young seedlings grow quickly!
Without the threat of cool spring nights that can slow and even stunt early growth, summer planted cucumbers thrive in the more humid conditions.
In addition, the longer hours of daylight during the summer months help plants power faster growth. Fast enough that with proper care, gardeners can begin to enjoy more fresh cucumbers from the plants in late summer – and all the way up until the first fall frost.
With that in mind, here is a look at how to plant cucumbers this summer, along with a few growing tips that can have you enjoying more cucumbers than ever this year!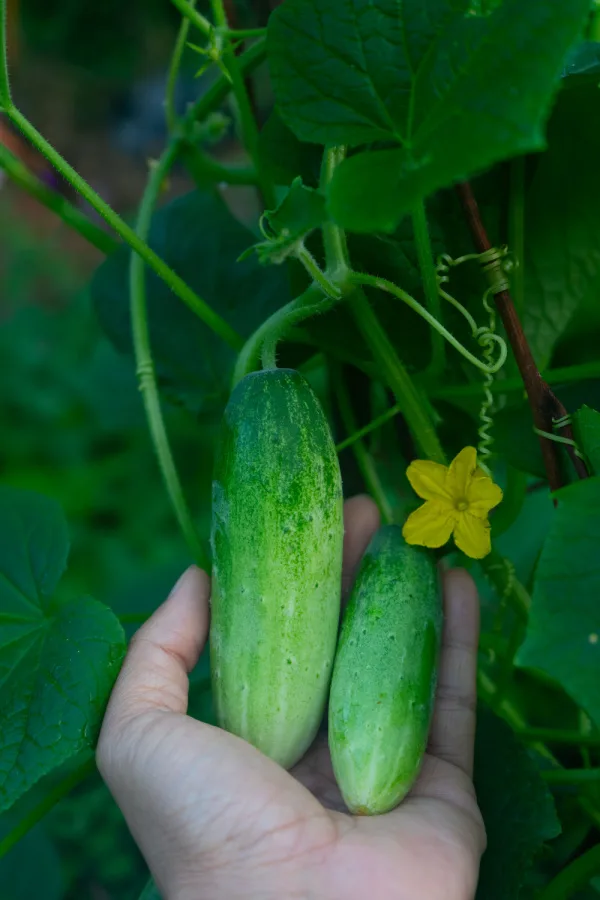 How To Replant Cucumber Seeds In The Summer
Selecting The Best Varieties For Summer Planting
Although nearly all varieties can be grown for a summer crop, some types are better than others when planting in summer for a fall crop. The good news is that although finding transplants can be difficult in the summer, ordering or finding cucumber seeds is not!
For best success, select cucumber varieties with shorter maturity dates and that can handle a bit of heat. Varieties such as Marketmore, Spacemaster and Marketer are all excellent summer-growing choices.
All have been bred for both fast production and heat tolerance. Even better, they can all be found quite easily on-line if you cannot find them at your local nursery or garden center.
Affiliate Cucumber Seed Links:
Replanting Cucumber Seeds In The Summer
Cucumbers thrive on rich, fertile, well-drained soil. When planting new seeds, be sure to first charge the soil with plenty of compost to power plants.
Listen In To Our Podcast On The Secrets To Growing Great Cucumbers!
As a general rule of thumb, mix in two to three cups of compost in the soil around each seed area. Adding in a quarter to one-half cup of worm castings to the soil mix can also help seeds immensely with power for fast growth. See: How To Power Plants With Worm Castings
Cucumbers do not like to sit in moisture, so creating a slight mound to plant seeds in can be highly beneficial. This also makes mixing in compost and castings with soil a breeze as you can simply create your mounds with a mixture of all three.
Finally, since fast sprouting is a must – you can help speed up germination by soaking your cucumber seeds in water overnight before planting. This helps to plump them up and give them the moisture they need for faster germinating.
Proper Watering – How To Replant Cucumbers In The Summer
One thing is for certain, when growing cucumbers from seed in the summer, watering is vital! Cucumbers need water – especially in the summer heat. Water seedlings daily until they become established, and continue with regular watering during long periods of drought or excessively hot temperatures.
When seedlings have established, fertilizing is important as well. Once your plants have sprouted and have formed their first few sets of leaves, it is time to start powering them up.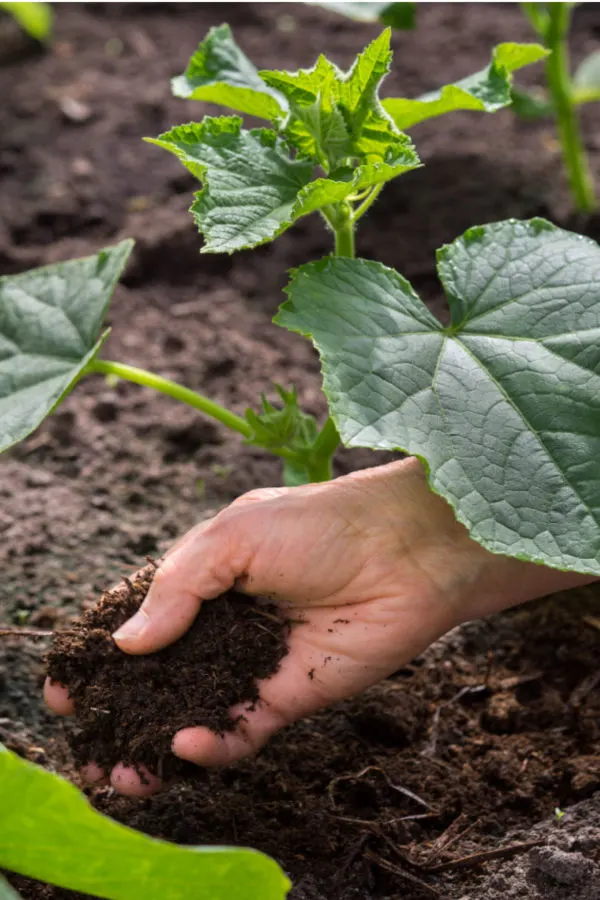 Cucumbers respond well to liquid fertilizer. Liquid fertilizer can absorb into plants via the roots and through the foliage. This two-way dose of energy can lead to strong early growth. Compost tea, worm casting tea or a good organic liquid fertilizer are all excellent choices for powering cucumbers.
For best results, fertilize every seven to ten days for the first six weeks. After that, powering plants every two weeks will be more than sufficient. Here is to replanting your cucumbers this summer with seeds – and to having a great fall harvest!
This Is My Garden is a garden website created by gardeners, for gardeners. We publish two articles every week, 52 weeks a year. Sign up today to follow via email, or follow along on Facebook here : This Is My Garden. This article may contain affiliate links.