Looking for a few low maintenance, easy care, fall blooming perennials to add big color to your autumn landscape this year and beyond?
As the days grow shorter and summer begins to slowly come to an end, many of the early season flowering perennials and annuals that brought so much color and interest to flowerbeds and containers during the spring and summer begin to fade. But that doesn't mean your landscape has to lose it flair as fall arrives!
By simply planting a few fall blooming perennials now, you can all but ensure that your landscape can remain bright and beautiful. Not just for this autumn season, but for future fall seasons as well!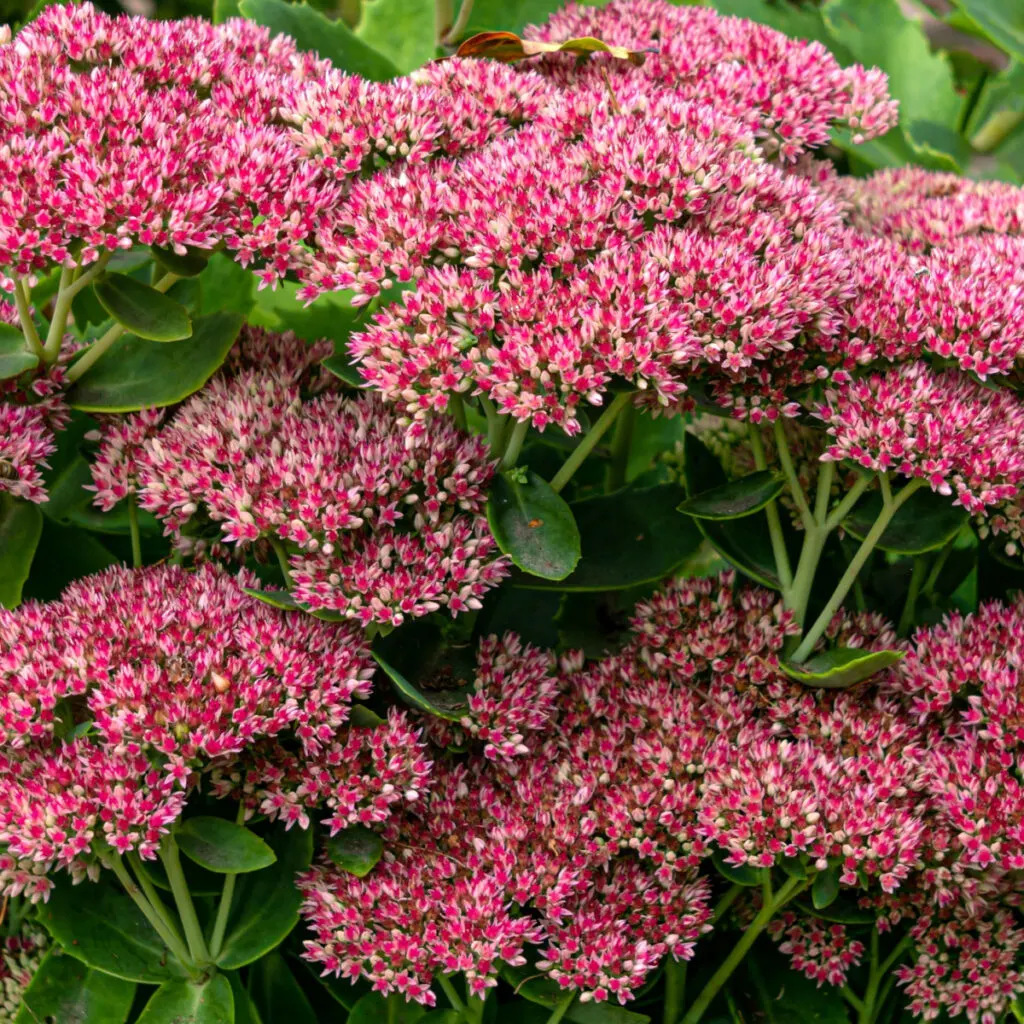 Whether planting in flowerbeds, or in containers, baskets and pots, fall blooming perennials are a great way to bring in the energy of a new season. And because they come back year after year, they also are the perfect way to save on fall decorating costs too.
With that in mind, here is a look at the best of the best of flowering perennials to grow this fall – along with some key tips and tricks to get the most from each plant!
The Best Fall Blooming Perennials To Plant For Big Color
Asters
Asters have become a hot commodity when it comes to decorating for fall. Known for their daisy-like blooms that come in wide a variety of shades, their gorgeous flowers can range in colors from deep purples to pale pinks – and they even include vibrant blues and whites.
Not only do their plentiful blooms add huge color and interest, they are also beloved by pollinators. In fact, asters are one of the biggest fall sources of nectar and pollen for bees, butterflies and other pollinators. Especially since many of their other food sources are drying up as summer fades away.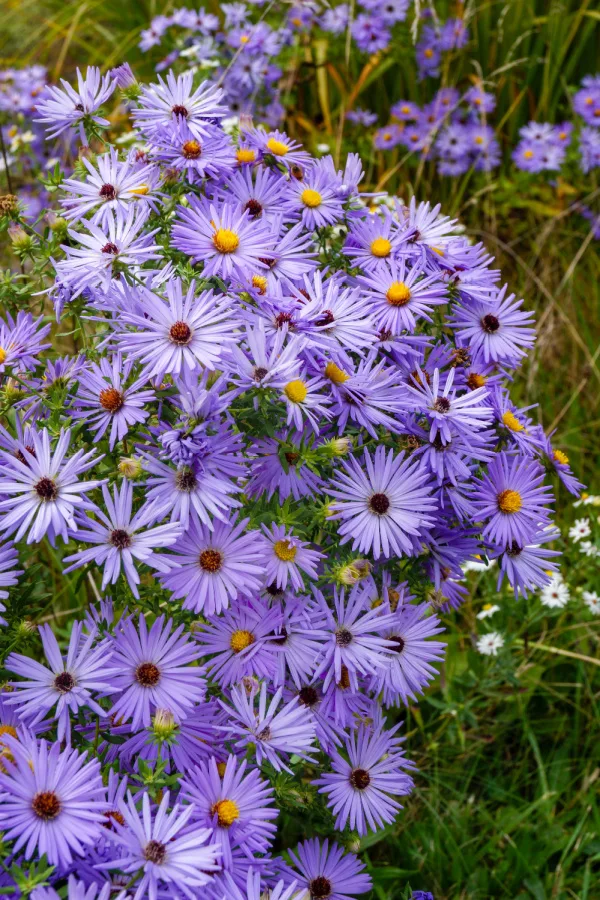 Perhaps the best feature of asters is just how easy they are to take care of. The plant is both drought and deer tolerant. The only real key need for the plant is to give it well draining soil and adequate sunlight. For best blooming, asters should get six to eight hours of full sun each day.
Helping Asters Bloom & Survive Winter – The Best Fall Blooming Perennials
Asters, like mums, are now easy to find in pots and containers as fall approaches. They are perfect for decorating sunny porches and patios – or planting directly into the ground to add flair to flowerbeds.
As your asters bloom, deadhead the spent flowers to encourage continuous fall blooming. Once the flowers fade for good, the plant can be cut back and mulched. In the spring, it will bounce back to life to grow and bloom again.
Asters are hardy from zones 4 through 8. If using potted asters, you will need to transplant into the ground in late fall or move them inside until spring to protect them from freezing out in their container. You can easily replant each year back into containers or leave in the ground to fill flowerbeds. See: How To Save Potted Asters – Keeping Asters Alive Over Winter
Asters should be divided every three to four years to keep the plants roots from overcrowding. Dividing and transplanting can be done in the fall after they bloom, or early in the spring.

You should fertilize asters monthly with a light, all-purpose fertilizer throughout the growing season. They are not heavy feeders but providing them with a solid base of nutrients will help them to flower stronger and longer.
One thing is for sure, asters are versatile plants that make a perfect fall addition to flowerbeds, containers and raised beds!
Sedum – The Best Fall Blooming Perennials
Sedum is also often referred to as "Autumn Joy" – and its easy to see why! This perennial's blooms actually start out as pale green clusters in late summer. But as summer turns to fall, those green clusters gradually turn a rosy pink hue that deepens as autumn progresses.
The flowers of sedum resemble clusters of tiny stars, and when in full bloom they can really light up the landscape. When at their peak, they nearly cover the entire canopy of foliage with great fall color.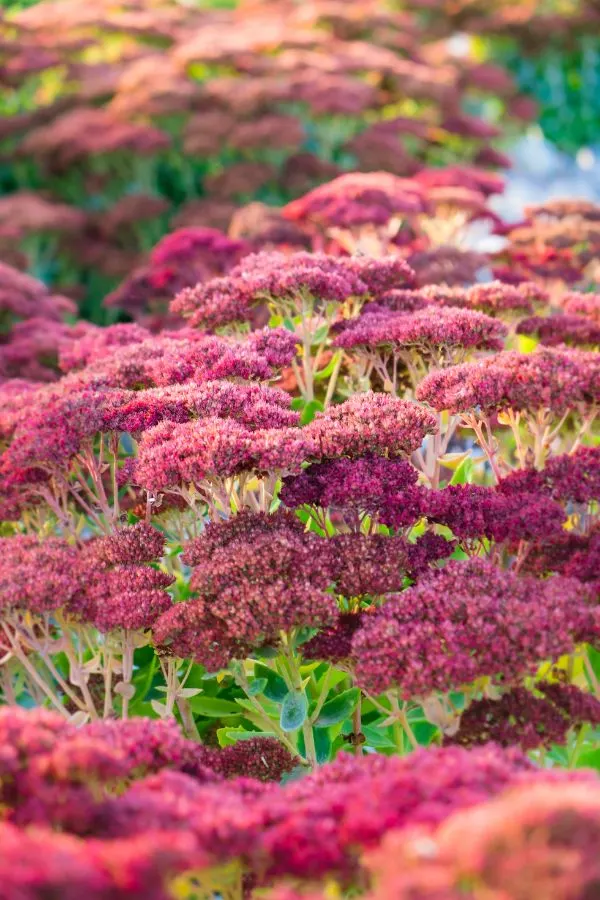 Sedum, like asters, are low-maintenance plants that thrive in well-draining soil and plenty of sunlight. They are also extremely drought tolerant and rarely if ever need watering. In fact, for these hardy perennials, overwatering is much more of an issue than underwatering!
Adding to their allure, sedum is quite the versatile plant. You can plant sedum in beds, borders, rock gardens, and they even grow well in large containers to spruce up sunny porches and decks in the fall. Affiliate Link: Sedum Autumn Joy Plants
Mums – The Best Fall Blooming Perennials
When it comes to fall blooms, mums are the epitome of the quintessential fall garden. These hardy perennials come in an array of rich colors that perfectly capture the spirit of autumn. And every year, it seems that more and more stunning varieties become available!
You cannot go wrong whatsoever with the warm golds, fiery reds, and deep orange colors these plants bring. Mums bring an instant burst of festive fall energy to any landscape – and the fact that they can be overwintered to grow again just makes them that much better.
To best care for your mums, choose a sunny locations and make sure the have well draining soil. Water them regularly, keeping the soil consistently moist but not soggy. When watering, water down in past the flowers to keep them blooming longer.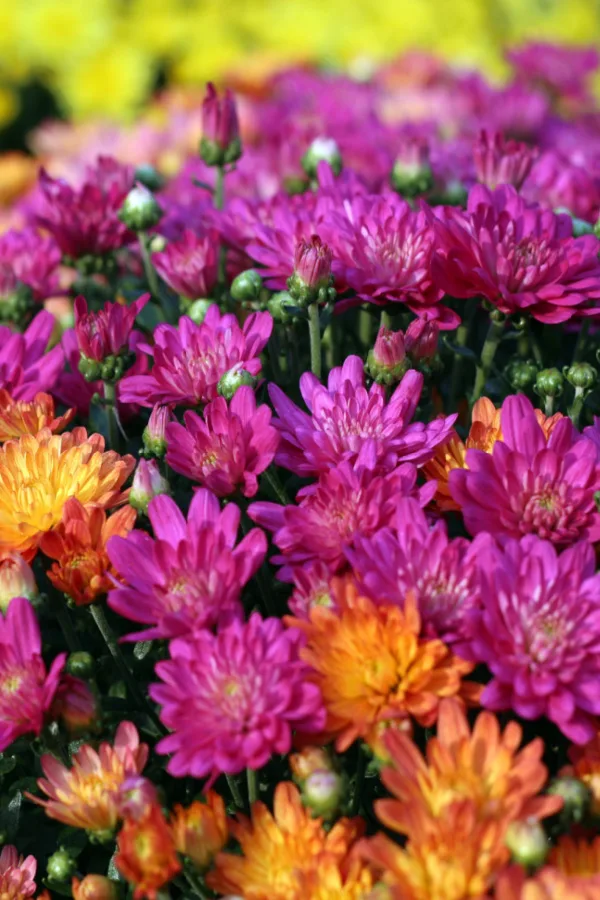 Deadheading faded blooms will promote new growth and prolong their blooming season. Mums are also incredibly versatile, you can plant them in beds, containers, or even as a colorful border. With their stunning array of colors, they make a great centerpiece for your fall garden.
Blanketflower – The Best Fall Blooming Perennials To Plant
Blanket flower is one of the biggest and longest blooming perennial flowers of all. In fact, it not only blooms in late fall – but can bloom almost continually through the spring and summer too. Product Affiliate Link: Blanketflower Plants
The daisy like blooms of blanket flower will continue to form and flower as long as the plant remains deadheaded. Much like the other plants listed, it is also incredibly drought and pest resistant. Deer do not like the foliage or blooms, so it can be grown almost anywhere to add big color from spring until the first frost!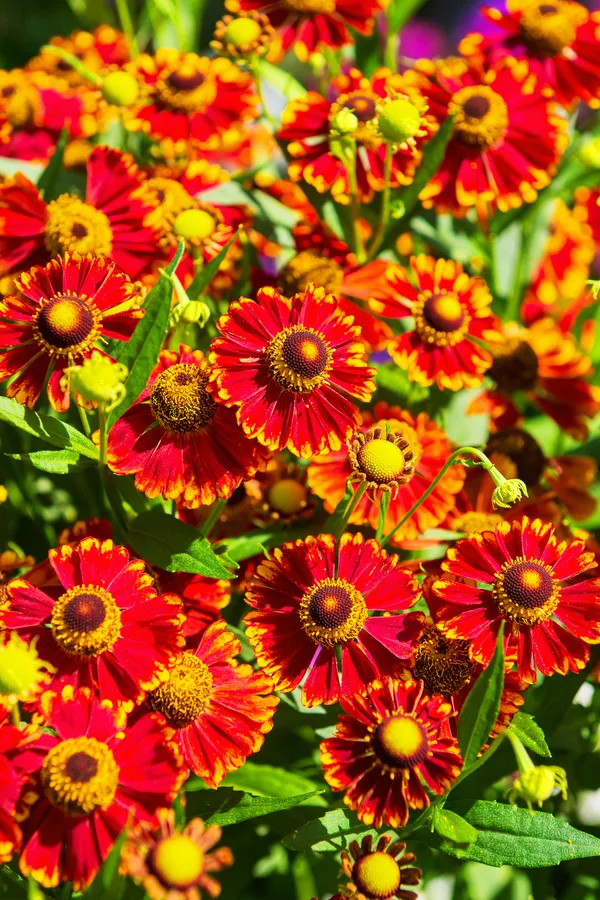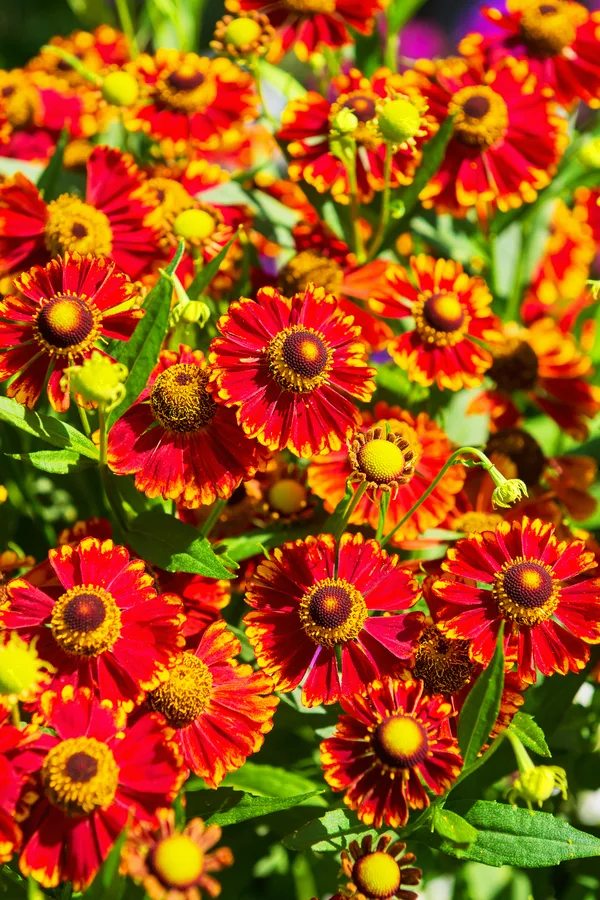 Best of all, it's small, compact nature makes it perfect for potting up and using in containers and pots. Especially in the fall when many of the potted plants from summer are starting to fade away. And because it does not need a lot of nutrients, there is no need to change out the potting soil for the season!
Here is to adding big perennial flower power to your landscape this fall – and to enjoying it for years to come!
This Is My Garden is a garden website created by gardeners, for gardeners. We publish two articles every week, 52 weeks a year. Sign up today to follow via email, or follow along on Facebook here : This Is My Garden. This article may contain affiliate links.