Erin Lovett's Happy Valley Garden embodies the true spirit of growing your own food naturally. Erin's incredible garden, as you will see below, provides a tremendous amount of food for her family, others, and even the local wildlife. And she does it all by using simple organic methods that replenish her fertile growing soil naturally.
But beyond all of that, her love and passion for gardening comes shining through when she talks about her garden.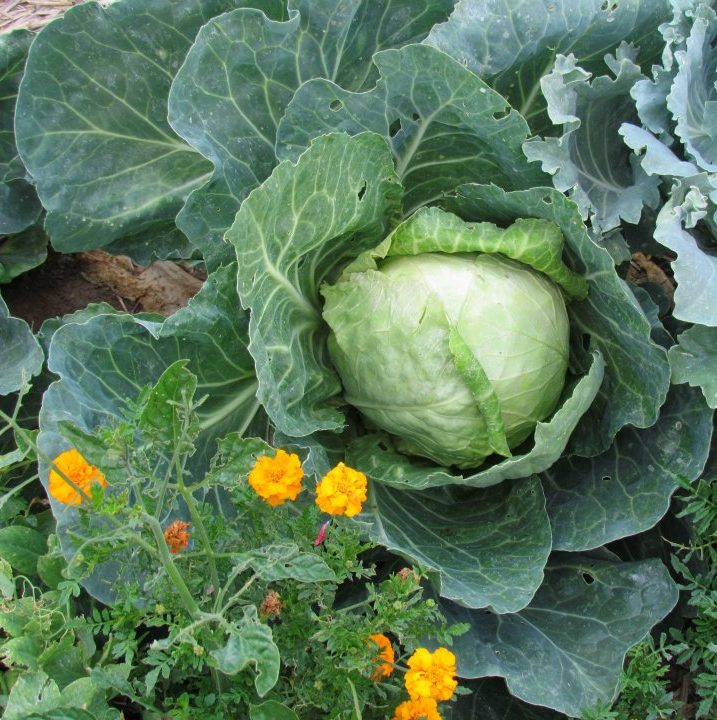 When Erin first wrote to us to share her garden, she started off with the words : "I have just a simple garden." Well, it is simple all right…simply beautiful!
She grows, freezes, preserves and dries a huge selection of vegetables and herbs, and mixes in flowers to add a peaceful touch of beauty to her Eastern Oregon property.
I think you will enjoy her photos and description of her garden as much as we did.
As always, we have included a full slate of all of Erin's photos at the end of the article.
We continue to be amazed at how many people are joining and sending in photos and short stories of their garden. And that is what makes this website so special – gardeners sharing their own growing space and passion with other gardeners!
So why not be the next? Be sure to check at the end of the article to see how you can submit your garden to be featured.
Now lets take a look at Erin Lovett's Happy Valley Garden, described by Erin:
The Happy Valley Garden – Erin Lovett's Eastern Oregon Garden
Happy Valley Garden
Eastern Oregon
Growing Zone 5
Why I Love To Garden : It brings out the best in me…Freedom…..It's an Honor to raise your own food.
I'm not a fancy gardener, I basically use what I have. My garden plots are a bare canvas every Spring. I use Heirloom seeds, compost, manure, straw, and rotate the crops throughout the growing season.
We are Zone #5 here in Eastern Oregon. Back in the day, Happy Valley/ Nolan, Oregon was mainly a sheep ranchers dream. Throughout the valley, large herds of sheep were raised. Even to this day, the valley has sheep as well as cattle grazing along with the many large herds of deer.
I start with good seeds and go from there. I'm totally organic, I compost throughout the year to replenish the soil.
My gardens usually have the tried and trues – tomatoes, squash, Walla Walla sweet onions, cukes, carrots, a large variety of greens, kales and herbs. They are also full of cabbage, broccoli, melons, peppers, sweet potatoes and a mixture of flowers throughout.
I also harvest many types of weeds, such as Goosefoot and Dandelions, and Chickweed.
I have gardened now for many years. I love starting something from a tiny seed, and then watching with great expectation. Some people say me and the dirt get along pretty well together.
Gardening to me is very relaxing, once you have everything in its place, you let the seeds do their thing. I stick with the tried and true Heirlooms, pure seeds are the best as well with all my flowers.
We have a lot of bee action out here which is good. I'm still learning, always open to experiment and try new garden things.
My gardens and yard were a life saver this past year for the deer. We had over a month of deep snow on the ground, and we had a lot of deer come in and glean the garden, and the many flower beds around the house. I figure there is plenty to share among friends and neighbors and family, and wild life.
We harvest throughout the growing season, eating a lot of fresh salads, day pickles, fresh salsa, pickled sweet jalapeno's, tomatoes sauces, squash and melons. We love a good squash or sweet potato pie come Fall, and I include the squash, pumpkins and gourds in my Fall decor.
At the end of the season, I throw together a Pick-a-lil. It's a relish made from a combination of all the garden goods, Yum!
I make soup bases, homemade herbal wines and combine drying herbs such as chamomile, spearmint, lemon balm for teas. We have a wide variety of herbs including all different types of Oregano, Basil,Rosemary, Tarragon, Thyme, violet, sage, and mints. I also dry for Christmas presents as well as making dried herb mixtures for cooking. Most of every thing else, I freeze, dehydrate, store, or give away – and I always leave enough for the deer.
Happy Gardening folks, from the people of Happy Valley!
Share Your Garden With The World…
Thank you so much Erin, and what an incredible garden you have!
We want to showcase gardens of all shapes, sizes and types just like Erin's – from all around the world. From small to big, and everything in between. Share your garden and help make this site a great site for gardeners to dream, learn and share!
If you would like to have your garden featured in one of our Weekly Garden Showcases, email us your garden story and pictures at info@thisismygarden.com, or use the share my garden tab on the website and submit it online. Be sure to follow us on Facebook and Instagram to get our updates as well!
Erin Lovett's Happy Valley Garden Photos :