The keys to attracting butterflies, birds and bees are all about providing them with the plants they love most!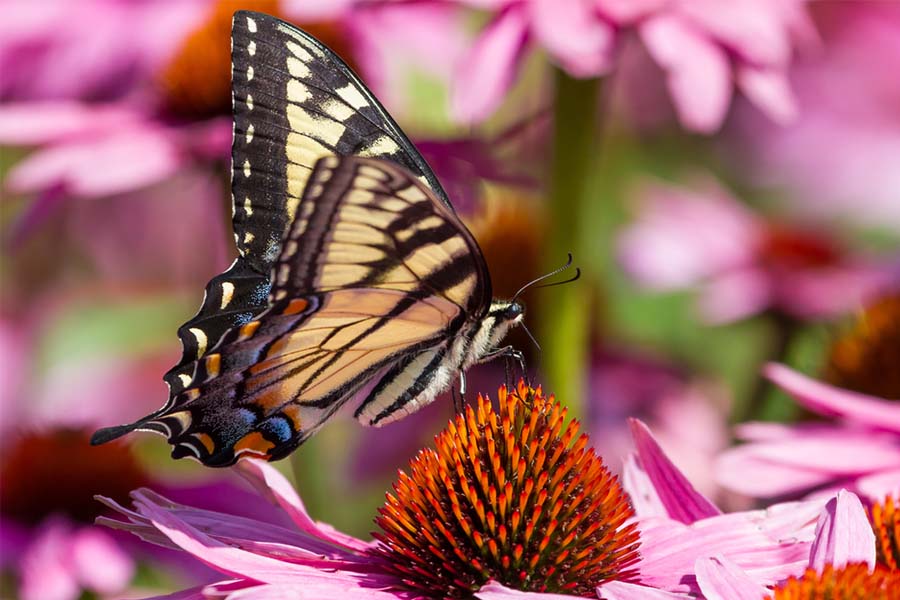 There is nothing quite like watching nature come alive in your very own backyard.
Whether its watching the graceful strokes of a butterfly fluttering through the air, a honey bee gently working delicate blooms, or a hummingbird zipping from plant to plant – nature is beautiful to behold!
And these three creatures are more than just something pretty to look at. They are also incredible pollinators, helping to bring life to the very plants we love to grow and show.
Lets take a look at 4 of the best plants around to attract butterflies, birds and bees.
These beautiful perennials will not only help to attract and feed our little friends – but will make your landscape pop with color!
4 Gorgeous Perennials That Attract Butterflies, Birds And Bees
Bee Balm
Now here is a single perennial that wins the trifecta award of attraction! Bee Balm is loved by butterflies, birds and bees!
It's no wonder, its showy and aromatic blooms add a big punch of color to the landscape. You can find varieties in a wide range of attractive colors, from white, pinks and red, to bluish-purple. Hummingbirds are especially fond of the colorful spiked blooms.
Although Bee Balm is a member of the mint family, it is not nearly as invasive as other mint family members. It will usually spread slowly, and can be managed easily by digging out extended growth every few years.
Black-Eyed Susan
This old-time favorite is another plant that attracts all three of our friends!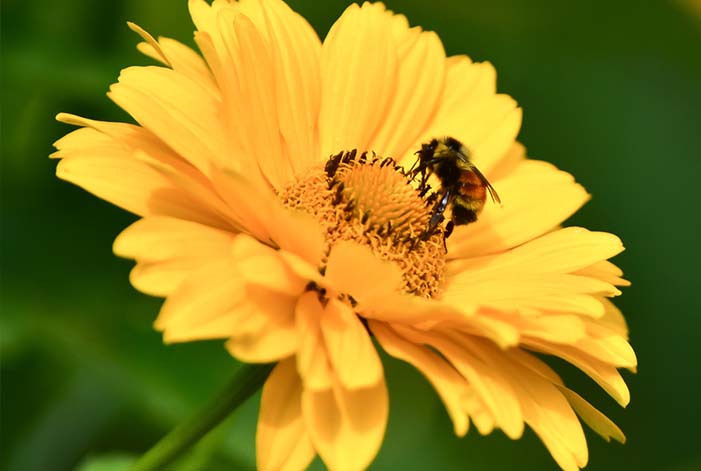 Drought resistant and hardy, Black-Eyed Susan will be visited over and over again by butterflies and bees when their beautiful blooms open up throughout the summer months. And when those seed heads start to turn, they will begin to attract all sorts of birds as well!
Planted in massed groups, they can provide a big pop of color to the landscape, and are easily maintained by cutting back each fall.
Purple Cone Flower
The daisy-like blooms of the cone flower will attract bees and birds from miles around, and the hummingbirds love them too!
Purple Cone flowers have long been known to be one of the most effective plants at helping to establish butterfly populations as well
Much like the Black-Eyed Susan, they are sought after by birds late in the season for their seed cones. They are an easy plant to grow as well. Purple Cone flowers are hardy, drought-resistant, and require little maintenance.
Russian Sage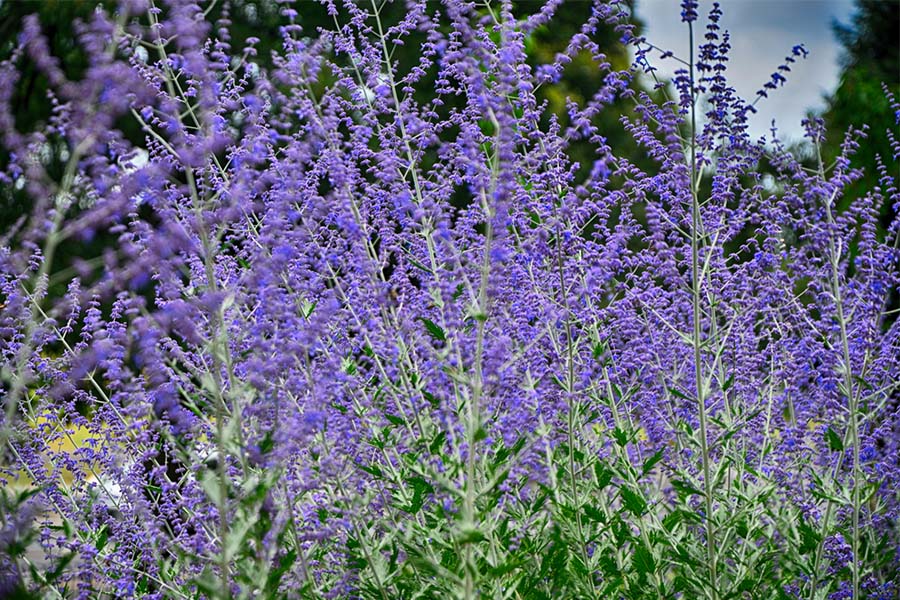 Russian Sage is a wonderful addition to any landscape. It's fragrant, 2 to 3′ tall, spiked and wispy blooms can fill an entire area with a burst of color.
It also grows well in poor or rocky soil, making it an excellent choice for almost any landscape.
It blooms nearly all summer, so bees love to visit it time and time again. It is loved equally as well by hummingbirds and butterflies.
Let's all do our part and plant some beautiful food for the butterflies, birds and bees!
Share Your Gardening Advice With The World!
We want to know how you grow your favorite flowers, shrubs, trees, vegetables and more!
Email us today at info@thisismygarden.com and let us know your favorite garden tip or story. You can also use the "Feature My Garden Tip" button at the top of the website to submit your entry.
Help make This Is My Garden the best garden site around and share your garden knowledge with fellow gardeners!