When it comes to preparing early for next year's gardening season, its hard to beat the incredible value of a building a great fall compost pile now!
Compost is the ultimate way to replenish nutrients and build healthy soil.
From flowers in flower beds, to vegetable plants in the garden, compost helps power plants.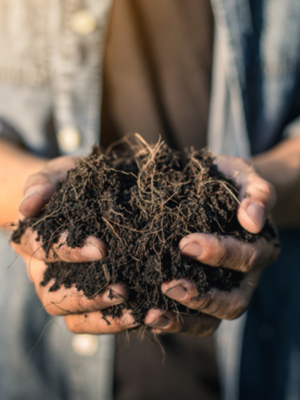 And for good measure, it works its magic for healthy shrubs, bushes and trees too.
Why You Need A Fall Compost Pile
For many, having enough compost on hand can be a challenge. Especially during the busy spring planting season.
Compost takes time to create. Starting a pile in the spring certainly won't when it comes time for early season planting.
And that is precisely why creating a fall compost pile is the key to success!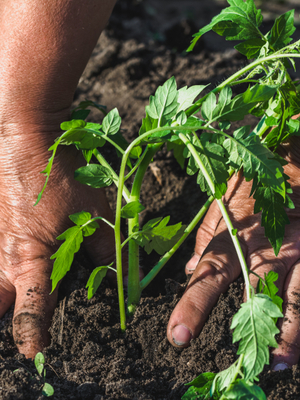 A properly made fall compost pile has plenty of time to heat up and decompose. That means you will have plenty of rich, fertile compost ready-to-go for late spring and early summer planting.
And you might just be amazed at how easy it is to create an incredible pile from all that fall has to offer!
Building The Perfect Fall Compost Pile For Free
To build the perfect compost pile, you need a good mix of both "dry" and "green" materials. (See : How To Create A Great Compost Pile)
Dry are carbon based materials like straw, leaves and corn stalks. Greens are vegetable scraps, vegetable peelings, fruit, coffee grounds and more.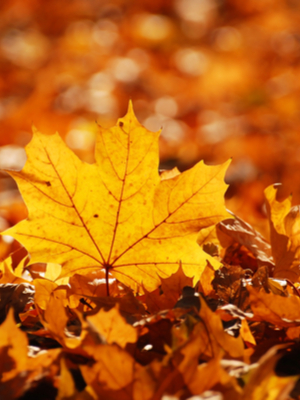 And autumn provides a near endless bounty of all.
With just a minimal amount of gathering work, you can easily score enough materials to build a big pile.
Below are some great ideas for easily finding a huge bounty of materials to build the perfect fall compost pile.
Of course it all starts with autumn's biggest free gift – leaves. But you may be surprised how many other materials are available at your fingertips. All for free!
It All Starts With Leaves
There is no better easier way to build a great base for a fall compost pile than leaves.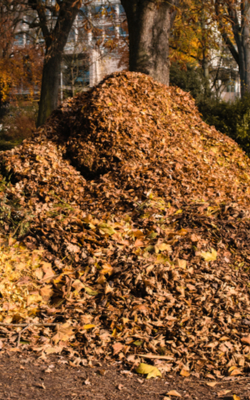 Not only are they abundant, but they can be easily gathered. Even if you don't have trees in your back yard.
Take a drive through any wooded area this time of year, and you will find mounds of leaves for the taking. Many times, they are already bagged and a t the curb for your convenience!
Be Sure To Shred
The key to composting leaves is to shred them before putting them into the pile. A push mower or riding mower can make quick work of the task.
Fall Decorations – A Hidden Compost Pile Gem!
Looking for some "green" material for your pile? How about an overflow of pumpkins, gourds and winter squash!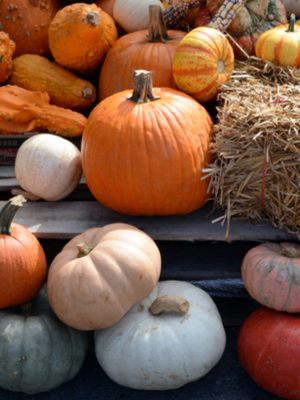 As Halloween and Thanksgiving decorations make way for Christmas lights and trees, don't throw them away.
Instead, throw them in the compost pile! These decorative beauties are perfect to add big nutrients to the pile.
Every year, thousands of these "live" decorations end up in a landfall. Why not "recycle" them into helping next year's garden.
Don't Forget The Mums
Although many chrysanthemum's can be replanted as a perennial, many folks simply toss them away as an annual.  See: How To Easily Overwinter Mums
The soil and plant foliage and stems are wonderful for adding to a fall compost pile.
Garden / Leftovers
As you clean out the rest of your fall garden crops – be sure to chop and add them to the pile.
Fall crops that have bolted such as lettuce, spinach and other greens are great "greens" to add to the pile. So are chopped up corn stalks, pumpkin and gourd vines.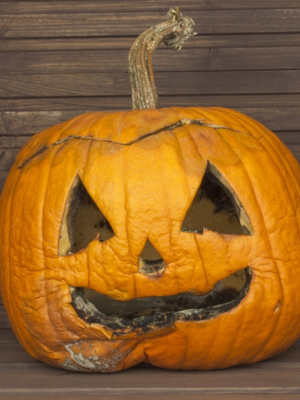 Summer's hanging baskets and potted plants that have succumbed to frost need to go in too.
Thanksgiving Dinner's Bounty
And finally, don't forget to add the Thanksgiving leftovers to the pile!
No, we're not talking about Turkey, Gravy or Mashed Potatoes.
We mean all of the veggie scraps! Like potato and sweet potato peelings, along with the mountain of other vegetable scraps created from making the grand feast.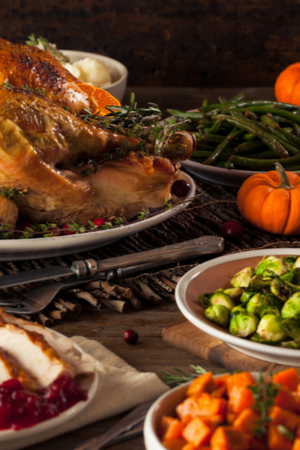 Last but not least, be sure to add all of those coffee grounds from all of those warming fall cups of coffee.
And while you are at it, throw in the coffee filter too. Nearly all paper coffee filters are completely compostable.
Get busy this fall and make the best fall compost pile ever!
We publish two articles every week, 52 weeks a year. Sign up below to receive them free each week via email, and be sure to follow us on Facebook  This article may contain affiliate links.