Using vinegar to kill weeds is an excellent, simple, all-natural option to keep patios, driveways and walkways weed-free all year long.
Not only is it easy to use, it's a much safer choice for pets and wildlife. And, for important insects like bees and butterflies too!
The natural acid found in vinegar is quite effective at killing and controlling weeds.
And it works in two distinct ways.
Listen In Below To This Week's Latest Garden Podcast!
First, the solution kills the weeds that are present. But using vinegar also it also helps eliminate future weeds.
The acid residue left behind in the soil also makes it difficult for future weed seeds to germinate.
This makes it the perfect solution for using on driveways, pathways and brick or gravel patios
But it is important to only use vinegar to kill weeds in spaces where plants will never be grown. It should never be used in flowerbeds, lawns or garden spaces.
Using the acidic solution in these areas can harm and injure plants, and create long-term issues in the soil. See : How To Effectively Control Garden & Flowerbed Weeds
Using Vinegar To Kill Weeds – The How-To Basics
When it comes to using vinegar to kill weeds, there are two options. One is using traditional store-bought vinegar. And the other, is using horticultural vinegar.
Store-Bought Vinegar
Traditional vinegar found at your local grocery store usually has an acidity of around 5%.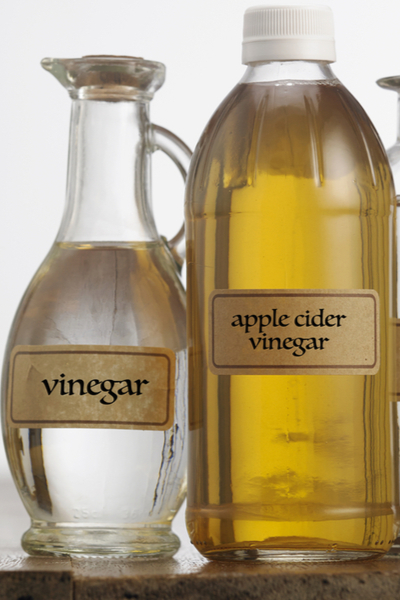 This lower acidic concentration will work to control weeds, but it should be used at full strength.
It is a great choice for small, tender weeds. And an even better one for maintaining spaces before weed issues multiply.
Horticultural Vinegar
Horticultural vinegar is a much stronger option. It is a much more effective choice for killing stubborn weeds.
Horticultural vinegar can be purchased with acidity concentrations between 20 and 30 percent. See: 30% Horticultural Vinegar
It can be diluted with water to create sprays of 10 to 15% acidity concentration, or used at full strength. Even with diluting, the acidity can be double or triple that of store-bought vinegar.
So which one is the best to use? It really comes down to what you will be using it for.
If your goal is to control small weeds on patios or driveways, the lower acidity versions are quite effective.
But if you are trying to kill off large areas of more aggressive weeds, then the horticultural vinegar is the better choice.
In fact, for hard to kill weeds like thistle, using the horticultural vinegar at full strength for the first application will do wonders to control the space.
How To Apply – Using Vinegar To Kill Weeds
With the all-liquid solution of vinegar, or vinegar and water, clogging is never an issue. Not only does the pure liquid flows easily, it is easy to clean out too.
Remember that although it is all-natural, vinegar is still an acid.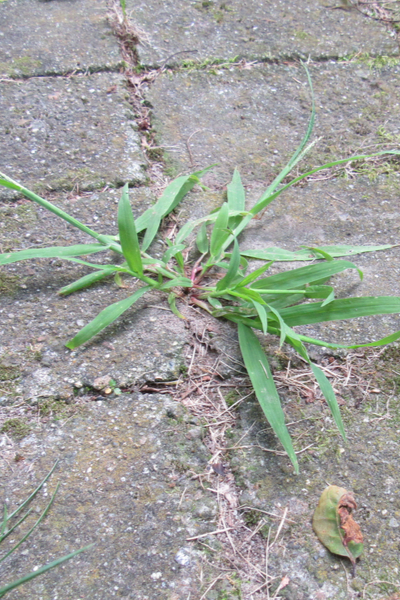 As with any acid, it is important to take precautions to prevent burns to the skin and eyes. Especially if you are using the more potent acidic concentrations found in horticultural vinegar.
Always use goggles and gloves to prevent burns to the eyes or skin. And always be sure to keep the solution stored away from children.
To apply, hand-help pump spray bottles works great for small areas.
For larger spaces like driveway and walkways, a pump or backpack sprayer works extremely well. It can cover large spaces in quick fashion.
When To Spray
The best time to use vinegar to kill weeds is in the afternoon on hot, sunny days.
The sun and heat help to accelerate the effectiveness of the acid in vinegar. They also help the vinegar absorb and kill weeds at a much higher rate.
Never spray when there is dew present or after a rain. This will only dilute the acidity level and make the solution much less effective.
Here's to controlling your weeds with vinegar this year. And to a safer, all-natural approach to gardening!

This Is My Garden is a website dedicated to spreading the love and knowledge of gardening around the world. We publish two new garden articles each week. This article may contain affiliate links.