Talk about a show of color mixing man-made art with nature – the beautiful Chihuly Garden in Seattle is a wonder to behold!
What a treat we have today with our visit to Chihuly. It is the latest in our series of Featured Gardens, where we highlight public, private and backyard gardens from all over the country.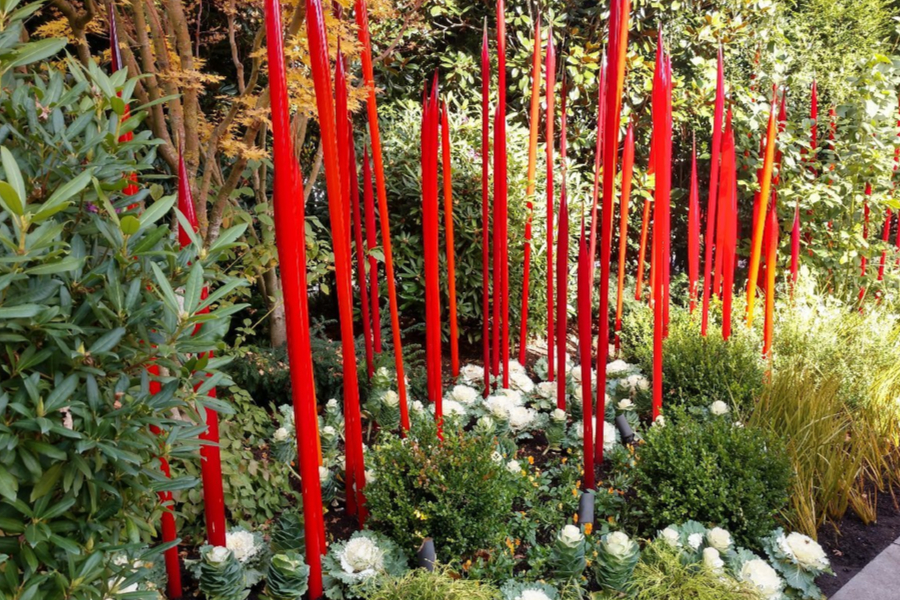 Chihuly Garden and Glass is an exhibit located in downtown Seattle showcasing the amazing talent and studio glass artwork of Dale Chihuly.
The display opened in 2012, on the grounds of the former 1962 World's Fair.
Sitting under the watchful eye of the soaring Space Needle, the indoor studio and outdoor garden has become quite the attraction for visitors the world over.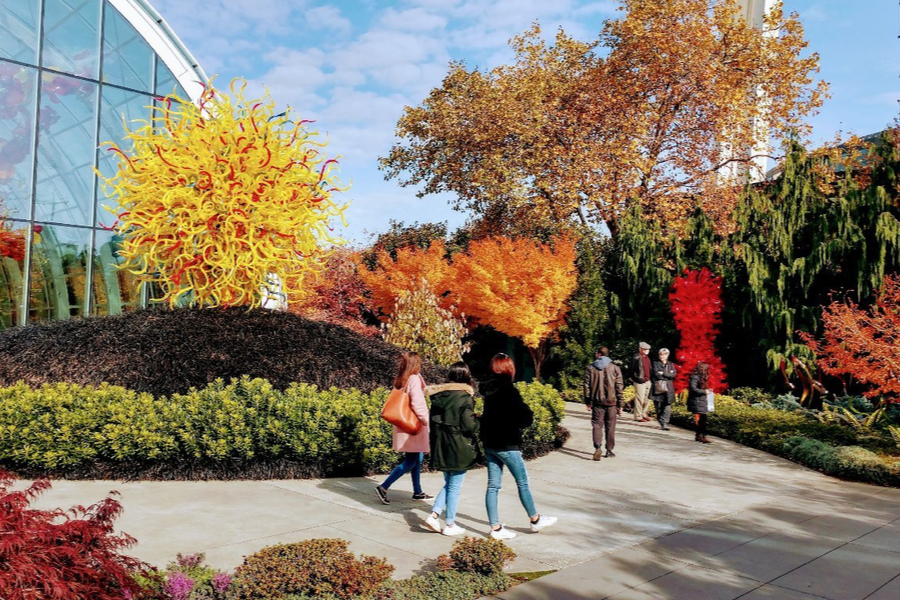 And after strolling about the grounds, it is so easy to see why!
Dale Chihuly and The Chihuly Garden and Glass Exhibit
Dale Chihuly was born in nearby Tacoma Washington in 1941, and was first introduced to glass while attending the University of Washington. His passion only grew from there.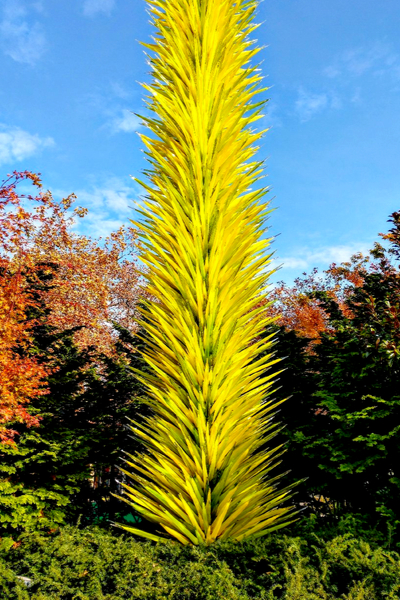 He has studied glass at several institutions across the United States, including time oversees at glass factory in Venice. And with each new experience, his talents continued to progress.
His passion for the art of glass blowing, along with his incredible artistic ability is easy to see. And they have resulted in his work being commissioned and displayed the world over.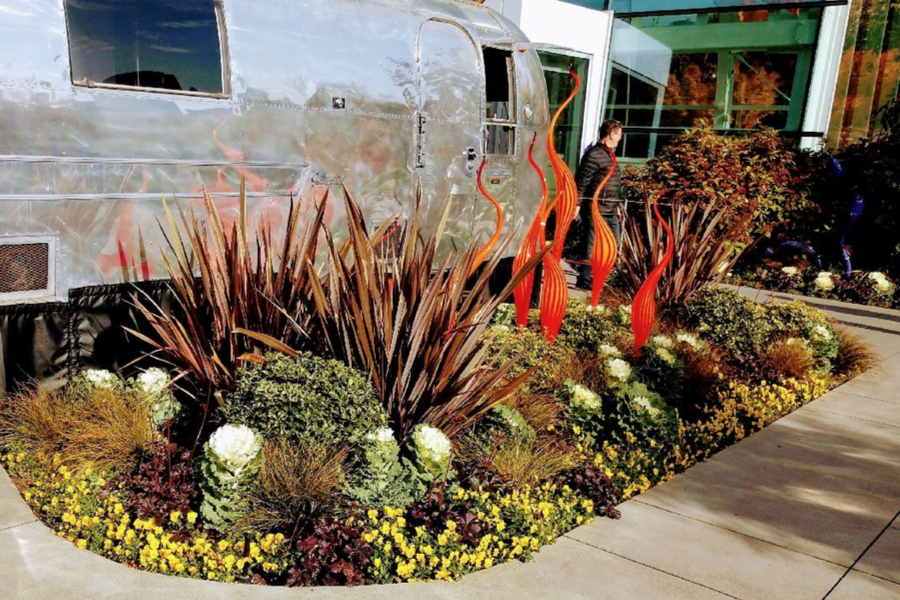 In fact, to date, he has more than 200 museum collections spanning the globe!
The Beautiful Chihuly Garden
Although the exhibit in Seattle includes an amazing display of Chihuly's work indoors, it is his outdoor garden that is a sight to behold for anyone who considers themselves to be a garden enthusiast.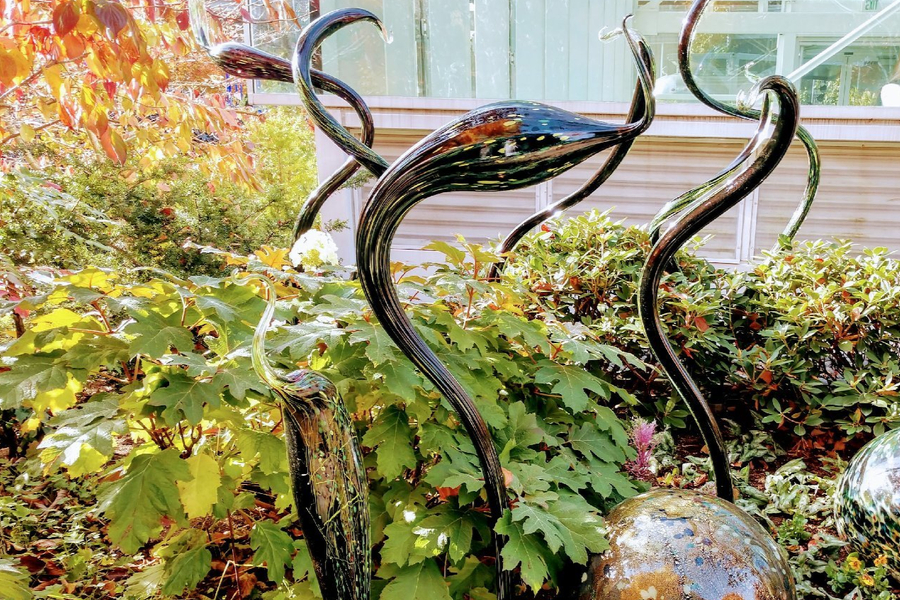 It is an artful, delicate, and yet powerful display. The combination of the texture, color and foliage of living plants is in perfect harmony with the glass.
The garden area is centered around four colossal sculptures. As you walk about the tree-lined paths, perennials and annuals fill the spaces with simple beauty. But mixed in, and almost undetectable, are "blooms" of glass.
In fact, it's almost becomes impossible to tell what it growing, and what is man-made!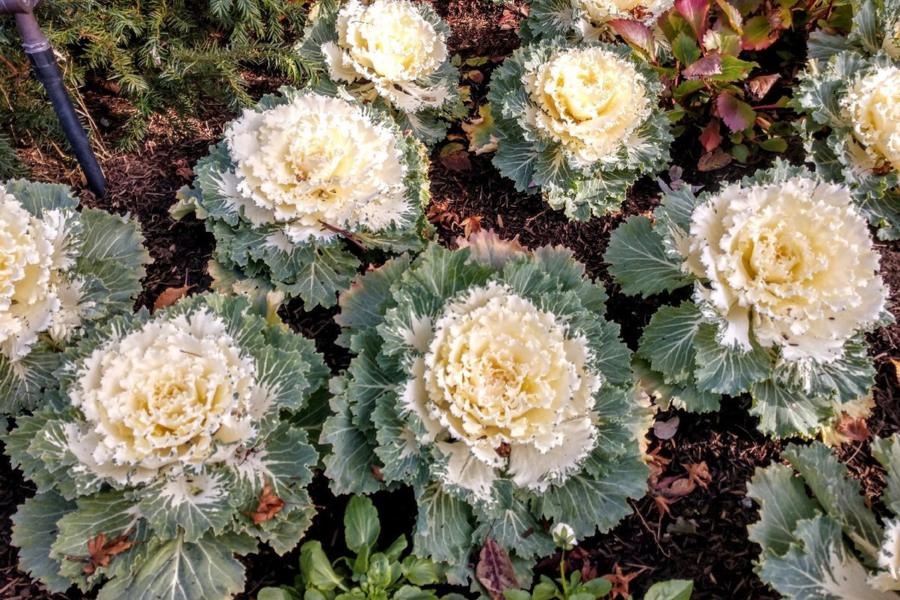 But perhaps most beautiful of all is Chihuly's The Sun sculpture.
With radiant orange and yellow tubes of glass that explode with color, it is majestic to behold. Especially on bright, sunny days, when nature's own version dances it's rays off of the sculpture.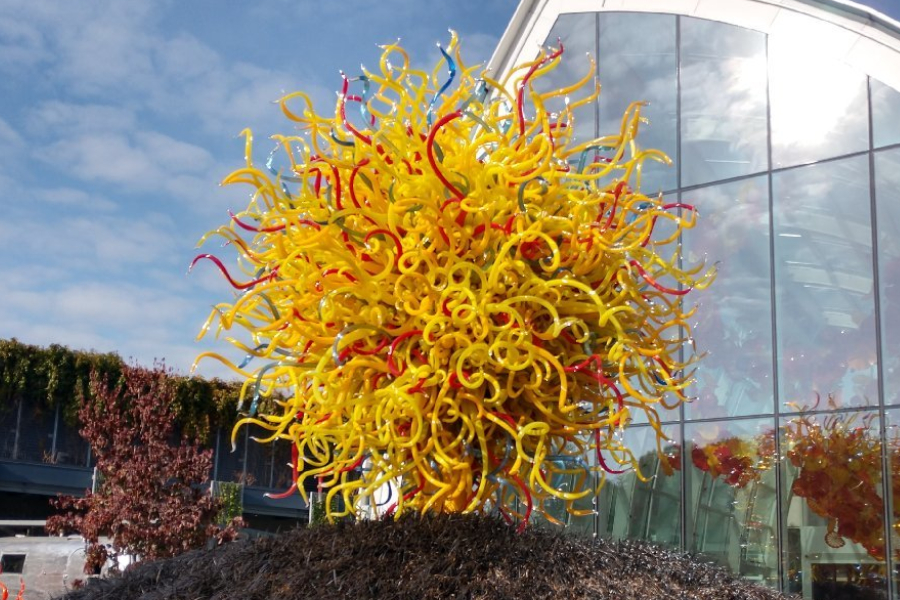 One thing is for sure, a trip to the beautiful Chihuly Garden and exhibit in Seattle is worth the price of admission!
Check out more on their facebook page Chihuly Garden and Glass

This Is My Garden is a website dedicated to spreading the love and knowledge of gardening around the world. We publish two new garden articles each week. This article may contain affiliate links.