Looking for a few ways to add a bit more interest to your home's landscape in the winter?
Wintertime can be a bleak time for flowerbeds, gardens and the home landscape. Most all of the trees have lost their leaves. And there isn't a flowering bloom to be found in sight.
But just because mother nature might bring a little icy weather for a few months, it doesn't mean your landscape has to be stark and cold too.
Here are 5 great methods to bring a little more color and life to your outdoors this winter.
5 Ways To Add Winter Interest To Your Outdoors
#1 Use More Evergreens In Your Landscape
One of the best ways to lessen winter's bleakness is by adding more greenery. And the easiest way to do that is by planting more evergreen shrubs, bushes and trees.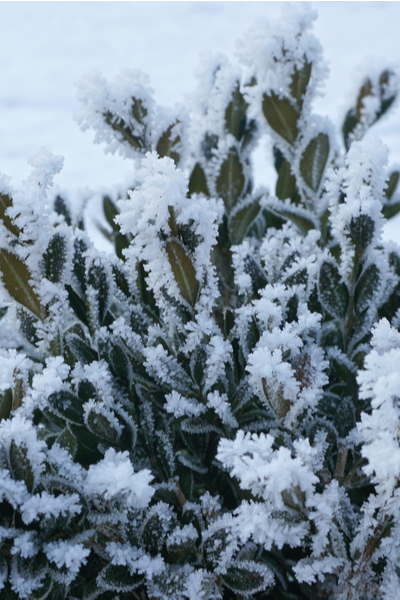 Boxwoods, holly, and other unique evergreen selections can bring both color and texture to the winter landscape. (See : 3 Evergreen Shrubs To Add Year Round Color
Pine trees and pine shrubs are also excellent ways to keep a little more green in your winter scene. For maximum effect, pick a few varieties that vary in size to create all around interest.
#2 Ornamental Grasses
Although ornamental grasses are dormant in the winter, their foliage, when left in place, can add big interest to the winter garden.
And best of all, they can be found in all shapes and sizes to create any look you want.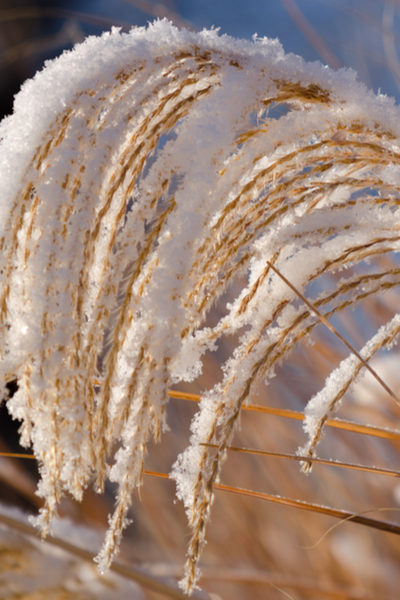 Tall mountain and fountain grasses can fill big spaces and even provide a windbreak. Low-growing ornamental grasses can create interest with their showy golden plumes all winter long. Especially when kissed with a bit of snow or ice.
Ornamental grasses are also great for providing a bit of wintertime protection for birds and other animals.
#3 Re-Use Summer Planters, Baskets & Containers
Don't leave those containers, hanging basket and pots empty all winter long!
Instead, fill them with winter greenery, berries, pine cones and more to create a colorful, lasting focal point for your patio, front porch, flowerbeds and more.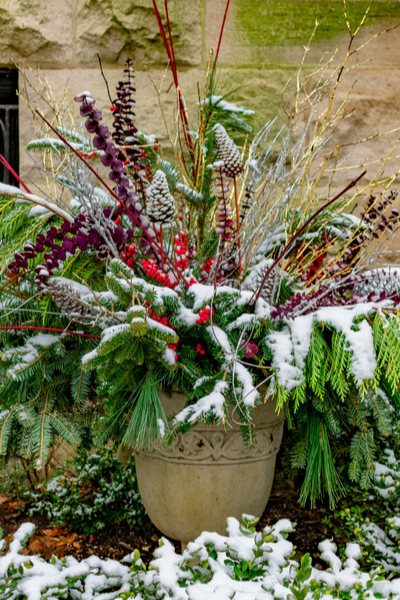 You will surprised at how a few "winter pots" placed in and about the landscape can give a whole new feel to a wintertime landscape.
#4 Bird Houses
Bird houses are the perfect way to add both interest and color to the landscape, all while helping our little feathered friends.
Especially when you select a brightly colored or unique bird house that can serve as a focal point in the landscape.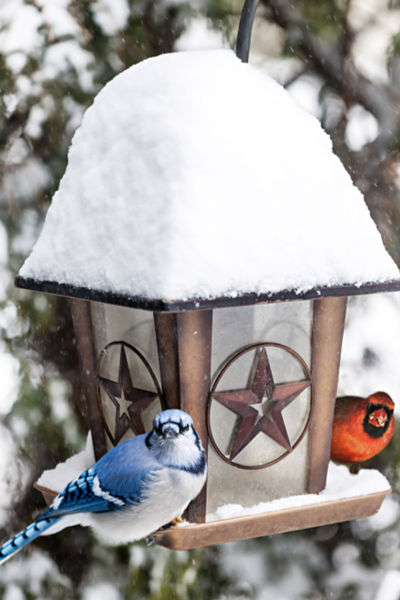 And speaking of color – what can add more color than a red cardinal or blue jay feeding in the middle of winter?! Affiliate Link : Alpine Wooden Birdhouse
#5 Garden Sculptures & Statues
And finally, don't forget to add a little art to spruce up your outdoors.
A single point of color or unique shape added into an otherwise bare flowerbed can change the entire look of an outdoor landscape.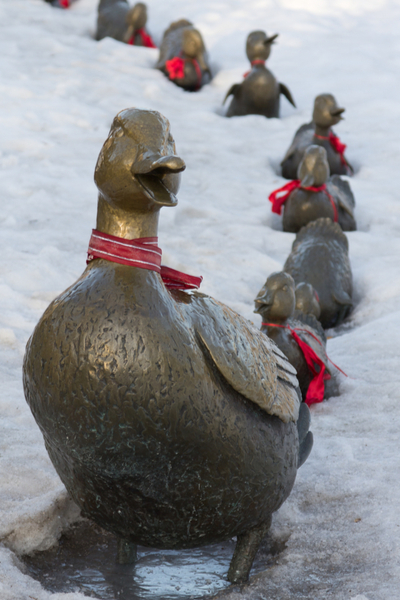 Garden art is a great way to add winter interest to any open space, and put your own stamp on what makes you and your home unique!
Here is to adding a little winter interest to your landscape.


This Is My Garden is a website dedicated to spreading the love and knowledge of gardening around the world. We publish two new garden articles each week. This article may contain affiliate links.