Nothing can add a touch of beauty to a garden setting like a classic garden bench. Especially when it can easily be created with simple, inexpensive 2 x 4's!
A garden bench is the perfect addition to the landscape for so many reasons. By its very nature, it beckons all who walk among the plants to stop, relax, and admire the surroundings.

It can be also be welcoming spot for a weary gardener to rest. Or perhaps even better, sit and dream of the next big garden project to come!
But one thing is for sure, they can be expensive to purchase. Especially if you are looking for a classic garden bench that stands up to the rigors of outdoor life.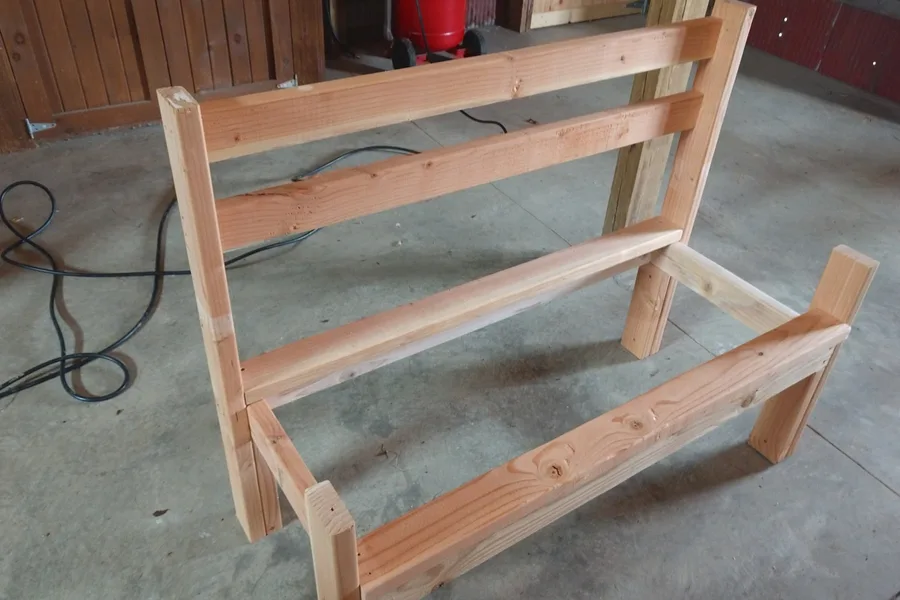 And that is exactly why we love this latest addition to our outdoor garden furniture plans. Not only is this garden bench strong and attractive, creating it can cost as little as $35 in materials. And all in just a few hours – talk about the perfect weekend project!
The Classic 2 x 4 DIY Garden Bench
Constructed completely from just (9) 2 x 4 x 8's, the project is perfect for any level of construction expertise. And it goes together quickly.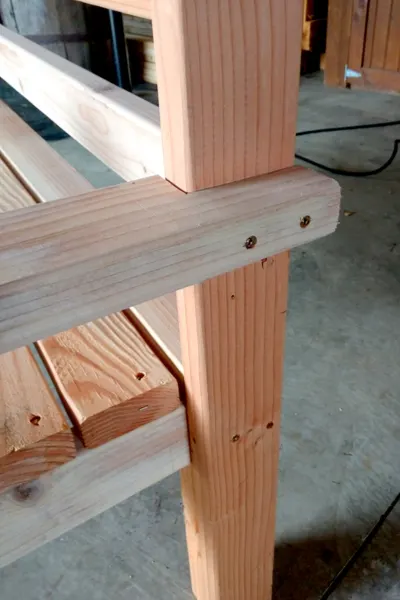 In fact, it can be constructed easily in a single afternoon. And with nothing more than a measuring tape, a circular saw, jigsaw, and a drill / driver. See : DIY 2 x 4 Step By Step Classic Garden Bench Plans
Strong, durable and comfortable, it stands up to the strongest of winds and weather. It also holds up well to humans, which isn't always the case with other benches!
In fact, one of the nicest things about this classic garden bench is that it is truly a two-person bench!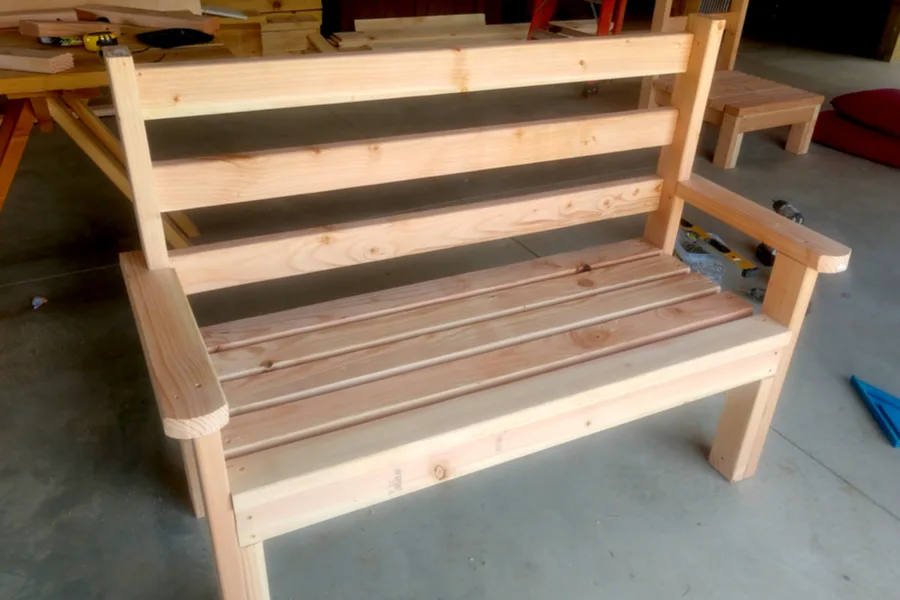 The frame uses easily-built 2 x 4 cleats that act as 4 x 4 legs to create serious strength to the piece. And the 2 x 4 frame and seating boards only add to the durability of the classic garden bench.
It truly is a great addition to the garden, flowerbed, walkway – or anywhere!
This Is My Garden is a website dedicated to spreading the love and knowledge of gardening around the world. We publish two new garden articles each week. This article may contain affiliate links.