As fall makes way for winter, it's time for a little fall hydrangea care to get your bushes ready for the snow and cold. But no matter where you might live, and even if the snow doesn't fly – your hydrangeas can still benefit from a little autumn TLC.
Hydrangeas are one of the most beautiful of all perennial shrubs. But these wondrous plants are also one of the most often misunderstood when it comes to pruning and winter care.

Today, we hope to help pull the curtain back on some of that mystery. Here is a look at how to care for hydrangeas, no matter where you live.
Fall Hydrangea Care 101
To Prune Or Not To Prune
First, it's important to realize hydrangeas do not need pruning every year. In fact, they can produce strong blooms for years without ever cutting back at all.
Pruning only needs to occur to keep a shrub well shaped, or after many years of growth to keep it manageable. But with that said, if you will be pruning, there are a few things you need to know first.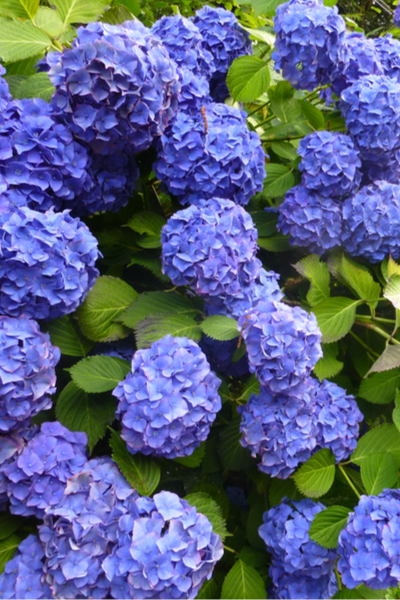 And that all starts with knowing if your variety of hydrangea needs fall pruning, or mid-summer pruning. How do you know that? Well, that all depends on when your hydrangeas bloom.
There are two separate varieties of hydrangeas, one blooms on old wood growth, while the other blooms on new growth.
Varieties that grow on old wood growth bloom in summer, from blooms that formed on last year's growth. Pruning for these should take place in the summer, right after they finish blooming.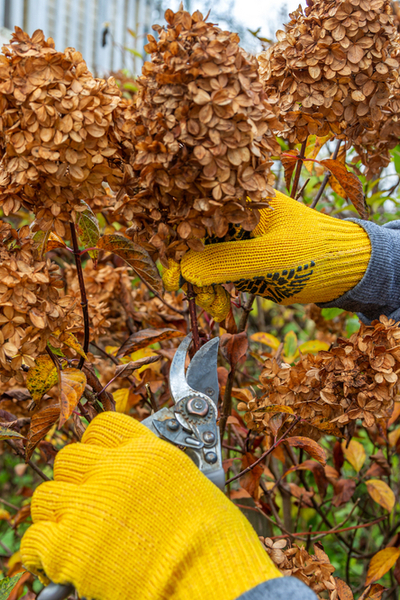 Unfortunately, pruning these in the fall will result in cutting back the growth where the new blooms would be.
However, if your hydrangeas bloom in the fall, this means they are blooming from new growth in the same season. These hydrangeas can be pruned back in the fall after the blooms die back. Next spring, they will then produce the new growth that next fall's blooms will appear on.
Preparing Hydrangeas For Winter – Fall Hydrangea Care
Now that we have covered pruning, it is time to talk about winterizing your hydrangeas. How you winterize will depend on the climate of your specific location.
First, no matter where you live, all hydrangeas can benefit from one thing every fall – an energizing layer of compost!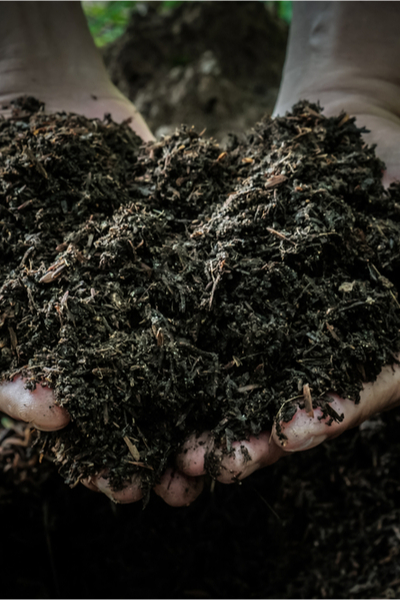 Applying a few inches of compost around the base of your plant not only helps insulate the roots fro winter, but slowly adds nutrients that can be used for next year's growth and blooms. Product Link : Charlie's Bagged Compost
Mulching – Fall Hydrangea Care
No matter if you live in a cold climate, or an area with more moderate winters, hydrangeas will benefit from a fresh layer of mulch in the fall.
Mulch not only insulates the roots of hydrangeas from sudden thaws and freezing, it also helps to retain moisture. But how much mulch you apply will depend on where you live.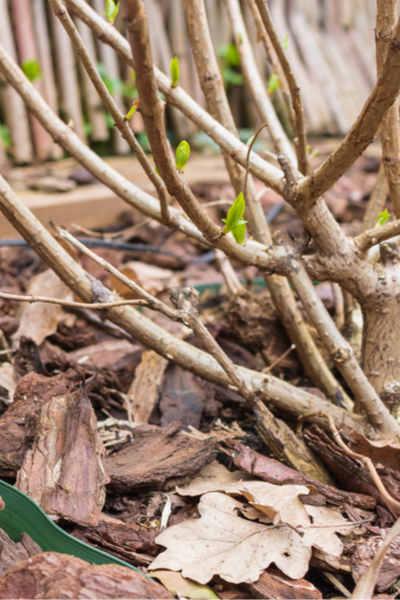 The general rule of thumb is the colder the climate, the more mulch. In areas where the temperatures rarely if ever get below freezing, a few inches of mulch on top of the compost is more than enough to help retain moisture.
However, if you live colder climate with winters that have temperatures that drop to zero, a 6″ layer is more adequate. And, if your climate gets even colder, an 8 to 12″ layer covering around the main base
When applying the heavier layers in cooler climates, take back the mulch as spring arrives to allow the plant to resume it's growth.
Here is to taking care of your hydrangeas this fall, and to bigger and better blooms next year! For more information on hydrangea care, see our article How To Plant, Grow And Care For Hydrangeas.
This Is My Garden is a website dedicated to spreading the love and knowledge of gardening around the world. We publish two new garden articles each week. This article may contain affiliate links.