There is nothing that fires up a gardener's imagination during winter like a few great garden seed catalogs. Especially when they are overflowing with interesting plants and stories!
Whether it's finding new varieties of a favorite vegetable, or discovering an entirely new plant, seed catalogs fill your head with all of the wondrous possibilities of the coming growing season.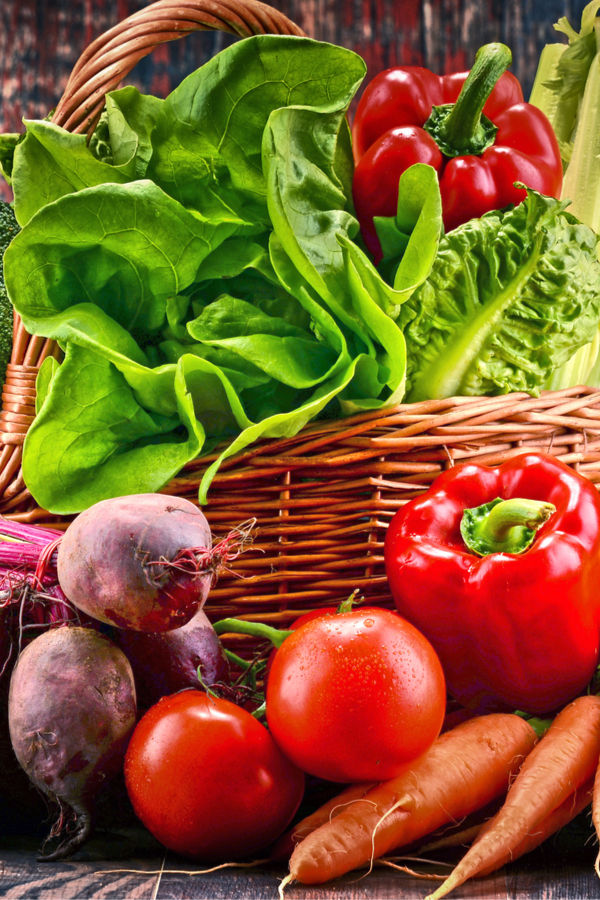 But some garden seed catalogs and websites take it to a whole new level. Not just with incredible heirloom varieties and full-color photos, but with detailed planting and care descriptions.
In fact, for many gardeners, these catalogs and websites become an incredible gardening resource. Here is a look at 7 garden seed catalogs that fit that description to a tea!
7 Great Garden Seed Catalogs To Inspire Your Gardening
True / Leaf Seed Company
True Leaf's massive selection of open-pollinated, heirloom and certified organic seeds is impressive. And not just for vegetables & flowers, but herbs, microgreens, and cover crops seeds too.
In addition to their large selection of Non-GMO seeds, there website is equally impressive. Not only is it chock full of gardening advice, but it contains detailed plant descriptions as well. It truly is an amazing resource for gardeners. True Leaf Website Link
Seeds from Italy
When it comes to garden seed catalogs with a rich history, Seeds from Italy is hard to beat.
In 2001, Seeds from Italy began operating as the exclusive U.S. distributor for Franchi Seeds. Not only a well known European seed company, but also Italy's oldest family run seed company.
Just how old you might ask? Well, Franchi was founded all the way back in 1783! Seeds from Italy now has over 500 varieties of incredible, tried and tested Italian heirloom seeds. And not just vegetable and herb seeds, but beautiful flowers as well.
Best of all, Seeds from Italy is truly dedicated to promoting open-pollinated, non-GMO seeds. You can order a free catalog or download a digital copy from their website at Seeds from Italy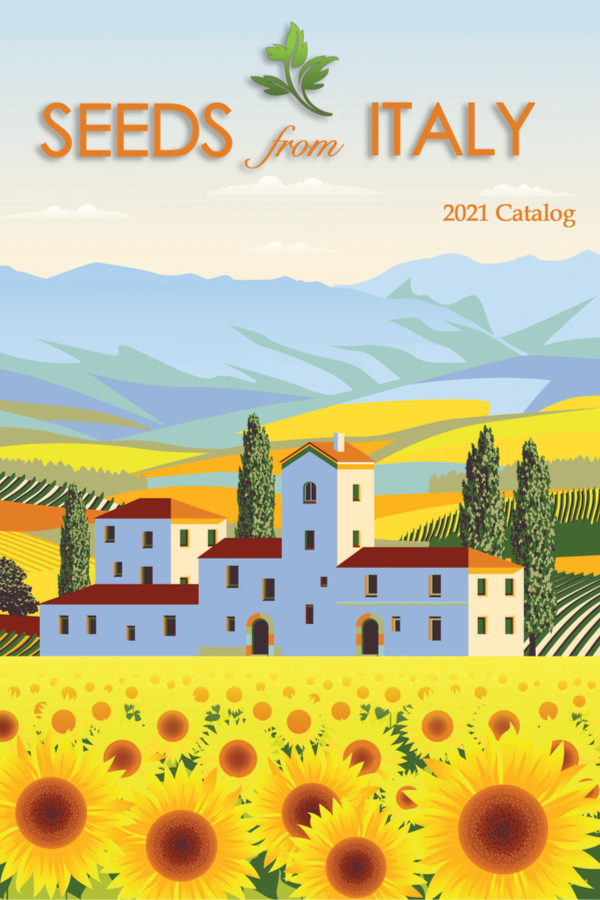 Johnny Seed Company
Johnny's seed company staff definitely is one that loves gardening. Not only is the company 100% employee owned, many of their customer service representatives are Master Gardeners. Talk about plant knowledge!
Their garden seed catalog and website offer hundreds of varieties of certified organic vegetable. In addition, they have large selections of flowers, herbs and fruit seed too. Best of all, all of their seeds are certified for organic production too.
That a huge plus, especially if happen to be growing market vegetables for sale. You can order Johnny's seeds via their free catalog, or on their website at Johnny's Seed Company.
Eden Brothers Seed Company
Eden Brothers Seed Company is a great choice for on-line catalog lovers. Their huge assortment of vegetable and flower seeds include many varieties that are quite rare.
In fact, from traditional garden vegetables, to ornamental peppers, cabbages and more, you'll be hard pressed not to find the vegetables you are looking for.
In addition, Eden Brothers website is filled with full color photos and descriptions. It certainly is a big help to novice and seasoned gardeners alike!
Seed Savers Exchange
Seed Savers seed catalog is one of the best resources around for the home gardener. The full color photos and descriptions are incredibly detailed with helpful growing advice.
But perhaps even better, is the story of Seed Savers. Originally started in the 1970's, the exchange and it members are dedicated to preserving and sharing heirloom seeds.
With over 13,000 members and over 20,000 plant varieties of heirloom seeds, they have certainly succeeded in a big way. Their catalog is filled with unique varieties like the Jelly Melon cucumber variety below.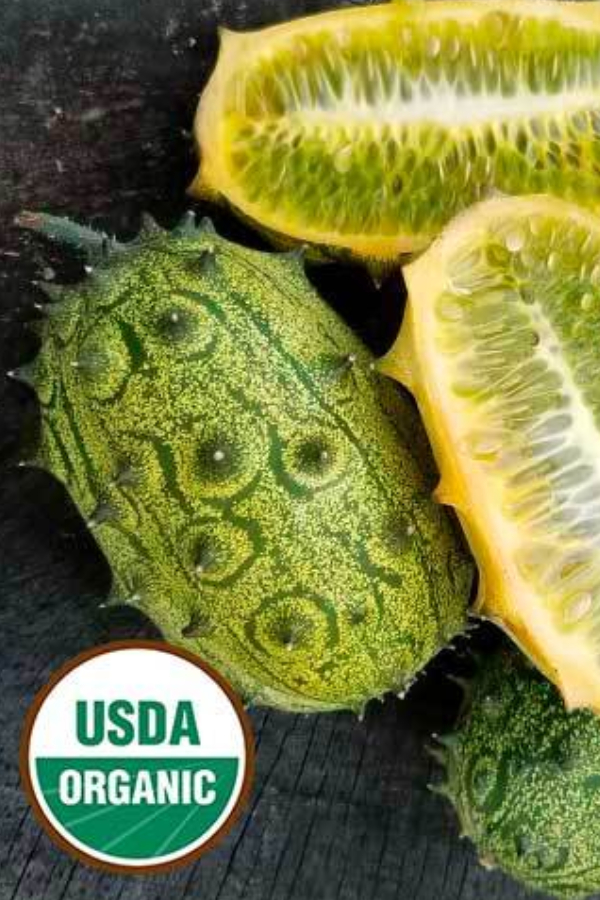 Their full-color catalog is truly perfect for garden planning, or simple garden dreaming. See more at Seed Savers.org
Gurneys Seed And Nursery
Many might be familiar with the Gurneys name. It began as a mail-order seed company all the way back in 1866 in Indiana. Today, it remains one of the best of the best when it comes to seeds.
In addition to vegetable and flower seeds, Gurneys also carries nursery stock. That includes everything from fruit trees and berries, to perennials, shrubs and more.
Both their catalog and website are a wealth of information for the home gardener. They include everything from planting information to gardening guides and videos. See : Gurneys.com
Baker Creek Heirloom Seeds
No great garden seed catalog list would be complete without Baker Creek Seeds. One thing is for sure, they take seeds and gardening to a whole new level.

For starters, they have over 2,000 varieties of vegetables, flowers and herb seeds. And are the varieties ever unique and beautiful! In fact, Baker Creek offers nearly any variety of gardening seed you can dream of.
For years, they have printed a seed catalog that resembles more of a book than a catalog. Although a bit pricey, it is well worth the reading investment. You can also view their entire seed collection on-line.
Here is to winter dreaming and planning with some great garden seed catalogs! For more info, check out our Vegetable Garden Growing Guide Page on the blog.
This Is My Garden is a website dedicated to spreading the love and knowledge of gardening around the world. We publish two new garden articles each week. This article may contain affiliate links.