If there is one topic that seems to confuse gardeners the most when it comes to growing tomatoes, it is knowing the difference between determinate vs. indeterminate tomatoes, and which one is the best to grow for their garden.
It usually leads to a whole slew of questions. Is a determinate better to grow than an indeterminate – or vice-versa? Can they be grown together in the same garden? And, does it make a difference if you want to eat your tomatoes fresh or can them?
These are all great questions for sure. And you will be happy to know that today's article will answer all of them, and a whole lot more!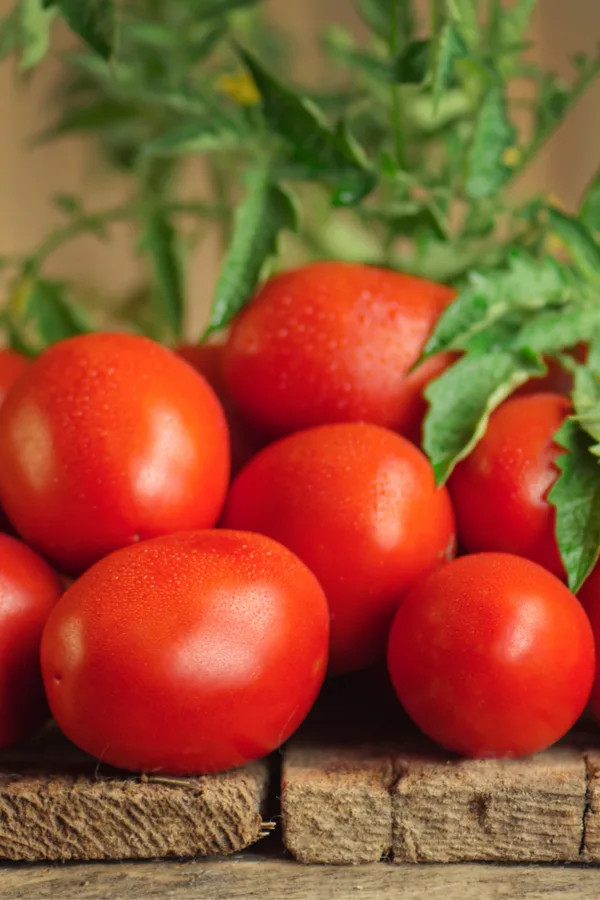 The truth is, both indeterminate and determinate tomatoes are wonderful to grow in your garden. They both produce tomatoes with amazing flavor that can be consumed fresh, or preserved by freezing, canning, or even drying. In addition, both can also be grown side by side without difficulty.
So what is the actual difference between the two? In short, it all comes down to how the two types grow and produce their tomatoes.
As you will see below, deciding which is the best for you to grow (or growing both in many cases) all depends on what you will be using your tomatoes for. With that in mind, lets start by taking a look at what makes determinate and indeterminate tomatoes different.
The Difference Between Determinate And Indeterminate Tomatoes
Determinate Tomatoes
Determinate tomatoes are varieties of tomatoes that bloom, fruit and mature their entire crop all during a specific time frame.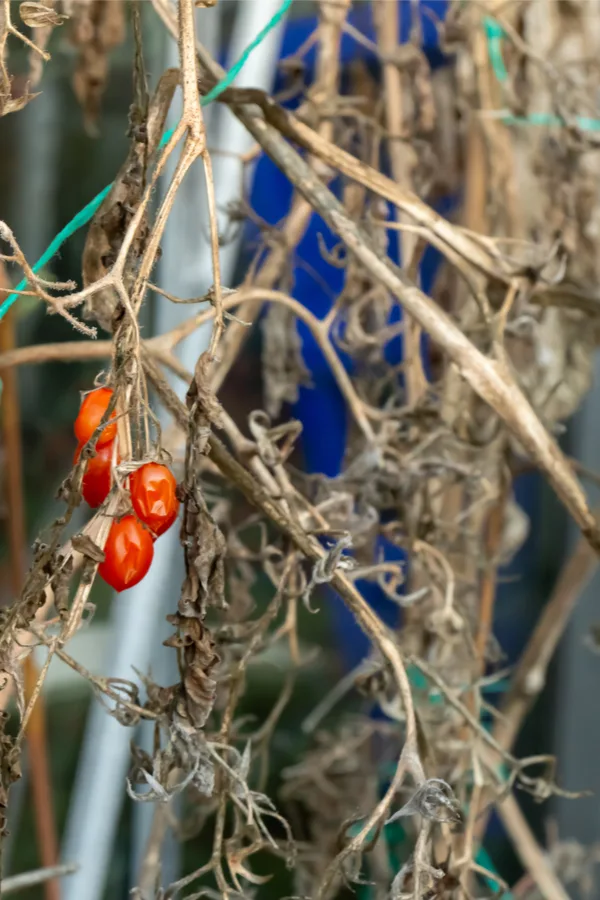 The growing cycle for a determinate tomato is very distinct. They will grow and produce their blooms all during the same time frame. That means, of course, determinates will also ripen their fruit over the course of a specific time frame too.
Once a determinate variety has completed this cycle, the plants will die off. Unfortunately, this can sometimes lead to a little confusion for gardeners. As they watch their plants begin to die off in mid to late summer, they assume there must be an issue with disease, pests, water or nutrients.
Because of this, they often think they need to spray their plants, water more, or perhaps add more fertilizer to spruce them up. But with determinates, the reality is, the plant is simply completing its life cycle.
So you might be asking, why would I want to grow a variety that lives for a shorter time? The answer to that question is how an indeterminate produces its crop of tomatoes.
The Benefits of Determinate Tomatoes
The biggest advantage of growing determinate varieties compared to indeterminate tomatoes is that they produce a large harvest in a short time.

For most varieties, that time frame is usually two to three weeks. That can be a huge plus for those who want to preserve some or all of their harvest. Whether freezing or canning large batches of salsa, tomato sauce, chili or even tomato soup – it's important to have plenty of tomatoes on hand. (See: 3 Great Ways To Freeze Tomatoes)
It is far better when preserving to have fresh, ripe tomatoes. If you have to store your harvest over the course of a few weeks to get enough for processing, it can certainly be hard to keep all of those tomatoes at their best.
But with the large, all-at-once crop a determinate variety produces, it makes them perfect for the task!
That is not to say determinate varieties are not wonderful for fresh eating too. They are just as juicy and delicious as their indeterminate counterparts. You just need to keep in mind that the harvest is for a more limited time.
Stagger Your Planting
Determinate tomatoes can be planted at staggered times to keep fresh tomatoes coming on. This allows for big harvests, but at different times of the season.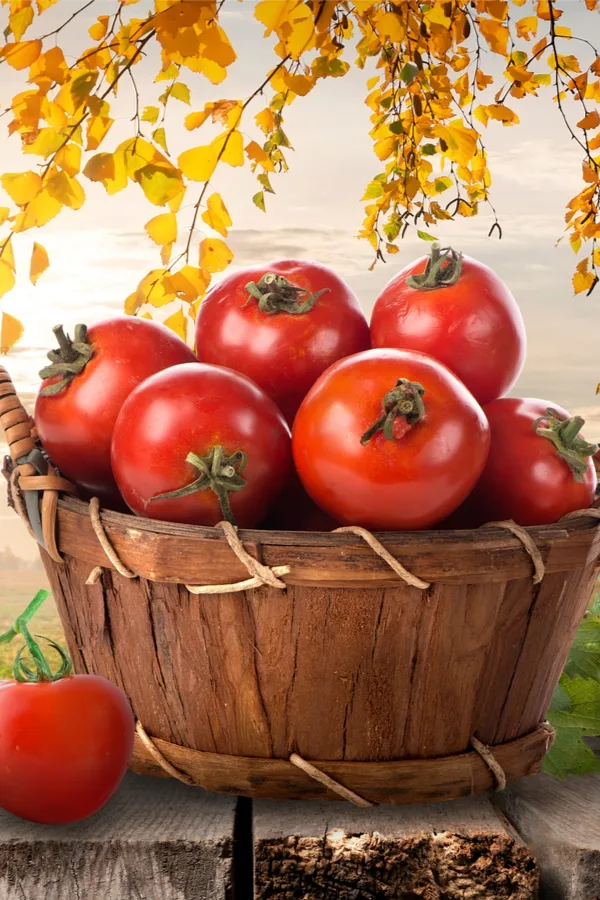 Two great examples of prolific determinate tomatoes are Roma and Marglobe tomatoes. Both produce and ripen abundant crops over a two to three week time frame. They are also both perfect for canning, preserving and fresh eating!
One final point regarding determinates: always be sure to provide good support early. Determinate varieties often require more robust tomato stakes and cages to support their all-at-once heavy fruit load. Support them early, and with good, strong supports!
Indeterminate Tomatoes
So now that we have covered determinate tomatoes, it's time to take a look at indeterminate varieties.
Indeterminate tomato varieties continue to grow, bloom and produce throughout an entire season. And they will do so until the first hard frost or freeze finally takes them out.
Indeterminate tomatoes are usually a bit slower to get their first fruits ready for harvest. But once they do, they will keep on producing and providing into late fall. Although they keep producing, they do not have as large of a harvest all at once as determinates do.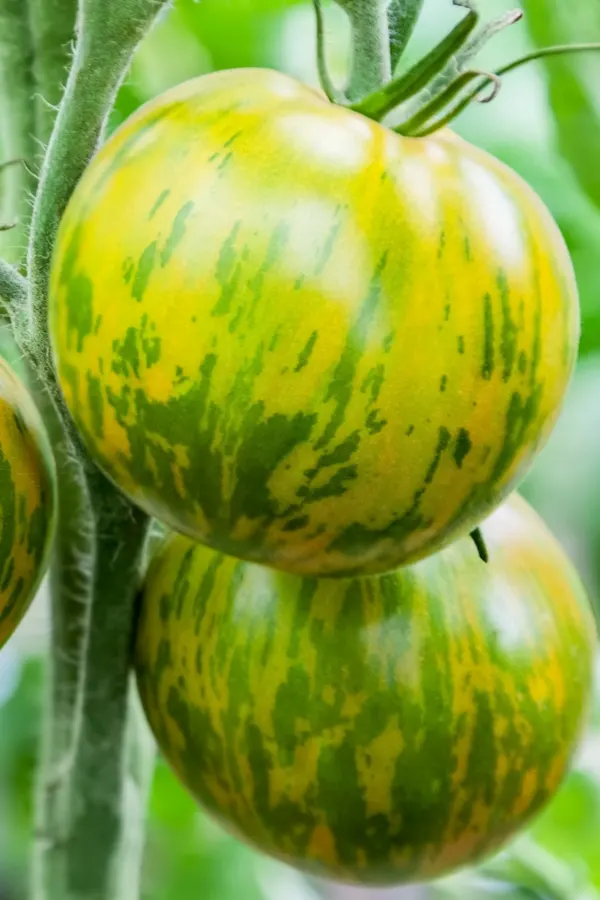 Indeterminate tomatoes are a great choice for gardeners who love having fresh tomatoes on hand all season long. But just because they produce all season doesn't mean they aren't great for canning too!
In fact, indeterminate tomato varieties such as San Marzano and Better Boy are among the top canning tomatoes around. And even though both are indeterminate varieties, they actually produce a fairly steady harvest all summer.
The list doesn't stop with just those two. Mortgage Lifter, Brandywine and a whole host of other indeterminates are also amazing fresh or for canning too!
Indeterminate Tomatoes – Plan For Growth!
With their continual growing habits, indeterminate tomatoes usually grow a bit larger over time. Because of this, you will need to plan on having supports large enough to handle the plants.
Heirloom varieties like the Mortgage Lifter tomato can sometimes reach 10 feet or more. Especially if they have good support. Not all will grow that large, but you do need to be prepared to provide adequate support.
The real key is to remember that the harvest will be spread out with these varieties. Not just through the summer, but into fall too. That means you may need to can or freeze in smaller batches when preserving.
Another option is to plant a mix of both types of tomatoes. This way, you will always be at the ready for any tomato need!
Heirlooms, Hybrids And Their Relationship To Determinate & Indeterminate Tomatoes
There is often a lot of confusion about determinate and indeterminate tomatoes and whether they are heirloom or hybrid tomatoes.
It is important to understand that just because a tomato plant is an indeterminate or determinate variety, it does not mean that it is or isn't an heirloom or hybrid variety. They are actually two completely different things.

The term heirloom refers to the fact that a tomato plant is an open-pollinating type. That means it can produce the same crop from seed year after year. On the other hand, a hybrid tomato is a cross of two or more tomato plant varieties. When seeds of hybrids are replanted, they will not produce the same results.
So to clear any confusion, as far as determinate and indeterminate tomatoes go, remember that both can be found in heirloom or hybrid types.
Here is to growing the best tomato varieties for you and your family this year!
This Is My Garden is a website dedicated to spreading the love and knowledge of gardening around the world. We publish two new garden articles each week. This article may contain affiliate links.