If you're looking for an efficient and easy way to preserve your tomatoes, it's hard to beet freezing your tomato harvest. It really is the perfect way to have tomatoes on hand the whole year round!
For the home gardener, tomatoes are a crop that can ripen quickly. For weeks on end, you wait patiently for a single tomato to turn from green to red. And you wait, and wait, and wait.
And then it happens. They begin to ripen. And before you know it, you have bushels and bushels sitting on the counter. Suddenly, you are faced with the question of what to do with an ever mounting harvest.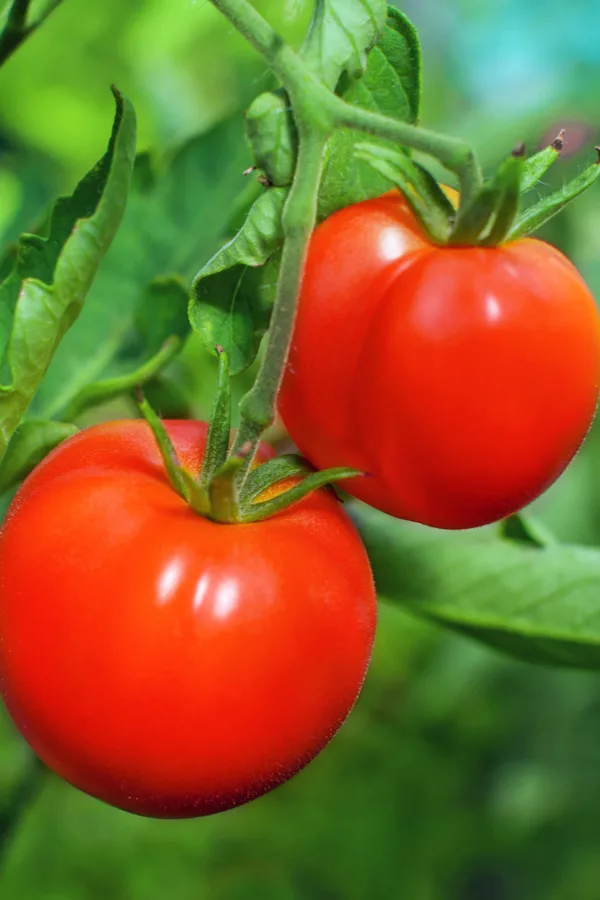 For many, canning is the first thing that comes to mind. And it is true that you can preserve a tremendous amount of tomato products through the method. But one thing is for sure, canning certainly isn't the only way!
In fact, for many, canning can be a bit daunting and time consuming. And that is exactly where freezing some of your tomato crop can be a fast and efficient solution for preserving a harvest for later use.
With that in mind, here are 3 easy solutions to put away some of your tomato crop – all without ever having to heat that kitchen up once with hot, boiling water, jars and lids.
3 Great Ways To Easily Freeze Tomatoes
#1 Freezing Tomatoes Whole
One of the easiest ways to preserve a tomato harvest without canning is to simply freeze them whole – skins and all. It's truly as simple as harvesting, washing, drying and freezing!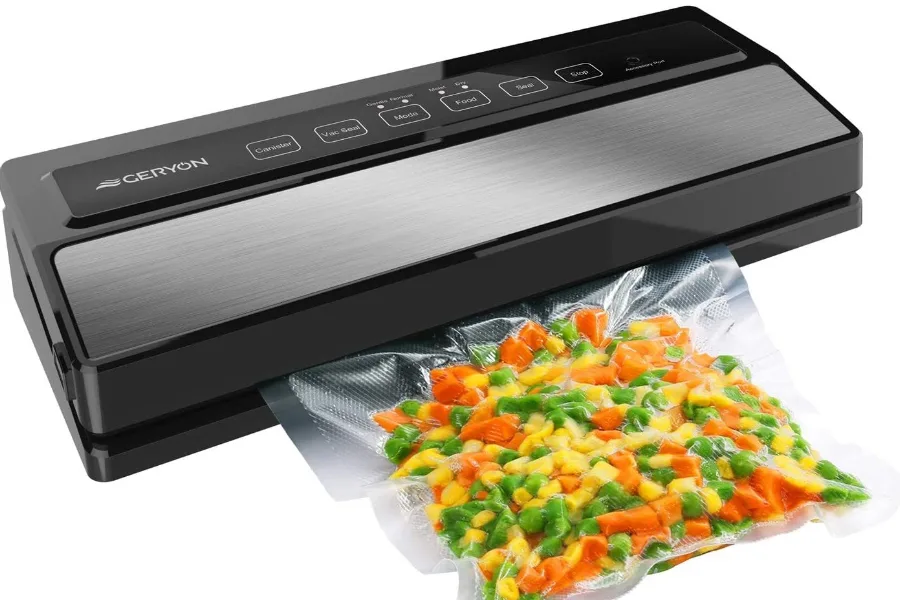 As with preserving any vegetables from the garden, select only firm, blemish-free fruit for freezing. Wash in cool water, and allow to dry thoroughly.
Drying the tomatoes is critical before freezing to help avoid freezer burn. In addition, it keeps them from freezing and sticking together when you go to use them later.
Once dry, seal the tomatoes in an air tight freezer bag or container. Freeze in different size quantities to use as needed throughout the year. Freeze a few bags with just a few tomatoes for small dishes, and a few larger ones for family meals.

When storing, vacuum sealers work best. They remove the excess air and protect the tomatoes better for long term storage. Traditional zip up freezer bags will work, but the tomatoes will not keep as well or as long. Product Link : Geryon Vacuum Sealer
#2 Freezing Tomatoes Without Skins
For many recipes, it is best if the skins of the tomatoes are removed. And for this reason, freezing them without the skins can make using them later much easier.
The traditional method was to place the tomatoes in scalding hot water, and quickly place into an ice bath. That process works, but it can be difficult and hot on the hands to peel the skins off.
But there is an easier way – and it involves no scalding hot water at all! Wash the tomatoes in cool water, and slice off the top stem. Dry off the tomatoes and place in the freezer on a shallow pan (baking pans work best).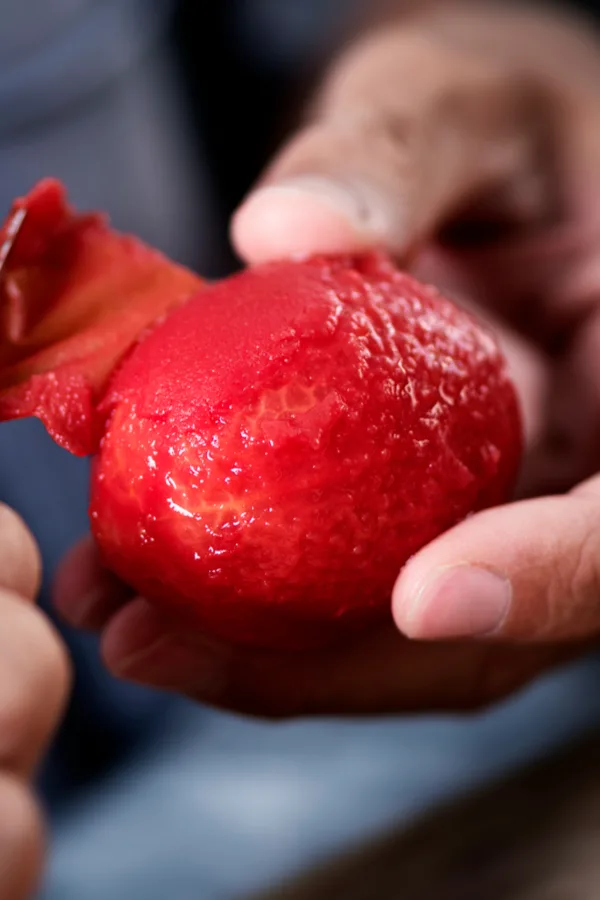 Allow the tomatoes to freeze for two to three hours. Remove from the freezer and run under cold water. The skins will slip off easily from the tomato!
All that is left is to pack and freeze the now-peeled tomatoes in an air tight container or freezer bag. Product Link : Gallon Freezer Bags
#3 Freezing Half Tomatoes
If you love growing, harvesting and preserving paste tomatoes, this method is an excellent choice for freezing! It works great with Roma, Amish Paste, San Marzano, and other paste-style tomatoes.
Paste tomatoes are the choice when it comes to making sauces, salsa and marinara. And this quick and easy method can help you preserve plenty for having ready-made sauce tomatoes on hand anytime you need.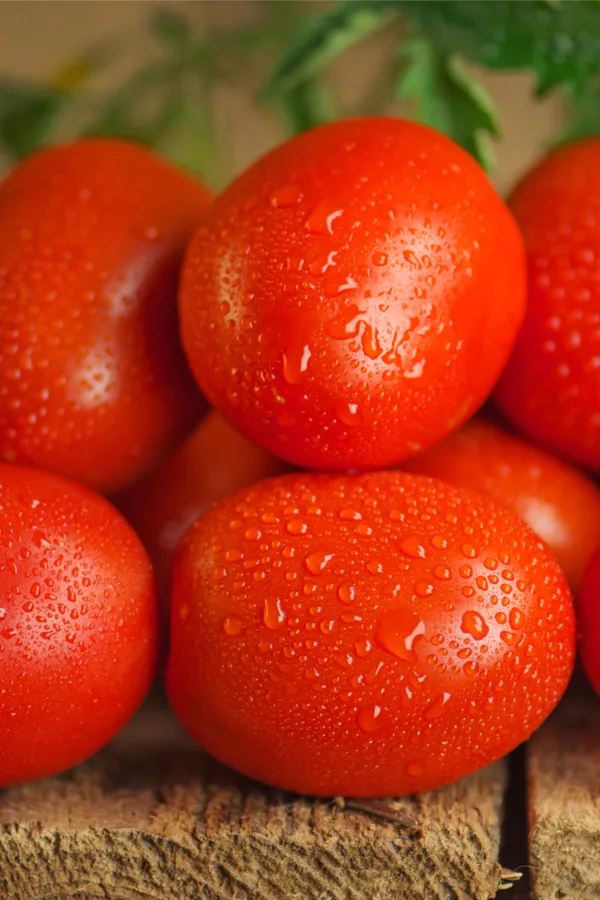 Simply wash tomatoes in cool water and slice in half. Next, take a spoon, scoop out the inner seed core and discard.
Then, using the method from above, place the half-tomatoes on a baking pan and freeze for two to three hours. Pop out of the freezer, remove the skins under cold water, and freeze!
You are left with ready-to-use sauce tomatoes that can be perfect for a quick sauce, a fast batch of salsa, or a ready to go marinara sauce that tastes like it just came from the garden.
For more preserving, canning and garden fresh recipes – check out our Recipe tab on the website.

This Is My Garden is a garden website created by gardeners, for gardeners. We publish two articles every week, 52 weeks a year. Sign up today to follow via email, or follow along on Facebook here : This Is My Garden. This article may contain affiliate links.