Looking for the best and most effective ways to use compost in your vegetable garden? Compost is by far one of the most powerful ingredients you can add to your garden.
Not only does it help build more fertile soil, it also aids in growing healthier and more productive plants. Compost teems with healthy bacteria and microorganisms that bring soil to life. It also happens to be overflowing with a whole slew of nutrients.
Even better, those nutrients are completely broken down and in a form that can easily be absorbed into plants. And that is exactly the reason so many gardeners refer to compost as "Black Gold".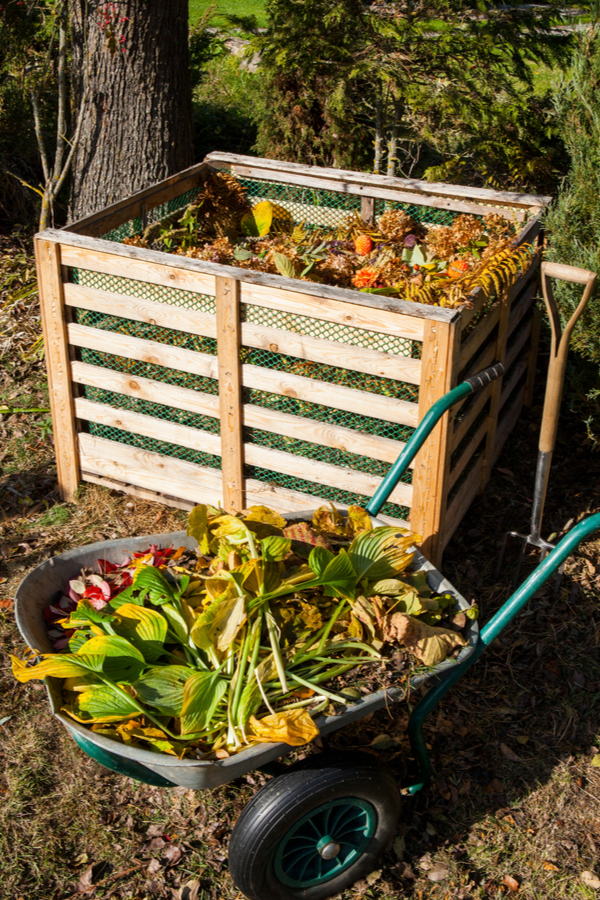 But the issue for many gardeners isn't the value of compost. Instead, knowing just how amazing it is, the real problem is having enough on hand to power all of their growing needs.
Unfortunately, making compost isn't exactly a fast process. Even the best home piles and compost bins still take months to produce finished, ready-to-go compost. And that is only if they are filled with the perfect mix and getting plenty of attention! (See: How To Make Compost Fast!)
The Solution – How To Use Compost In The Garden
So what is a gardener to do? Although purchasing compost commercially in bulk or bags is always an option – it can certainly be quite costly.
Short of trying to find or make more compost, the best solution is to use the compost you do have as effectively and efficiently as you can. And that is exactly what today's article is all about! With that in mind – here is a look at 3 of the best ways to make the most out of the compost you have on hand this year.
The 3 Most Effective Ways To Use Compost In A Garden
#1) Using Compost When Planting
There is no better way to provide seeds and young vegetable transplants a better start than by adding compost to their planting hole. It also allows you to use your available compost right where you need it most – near a plant's roots.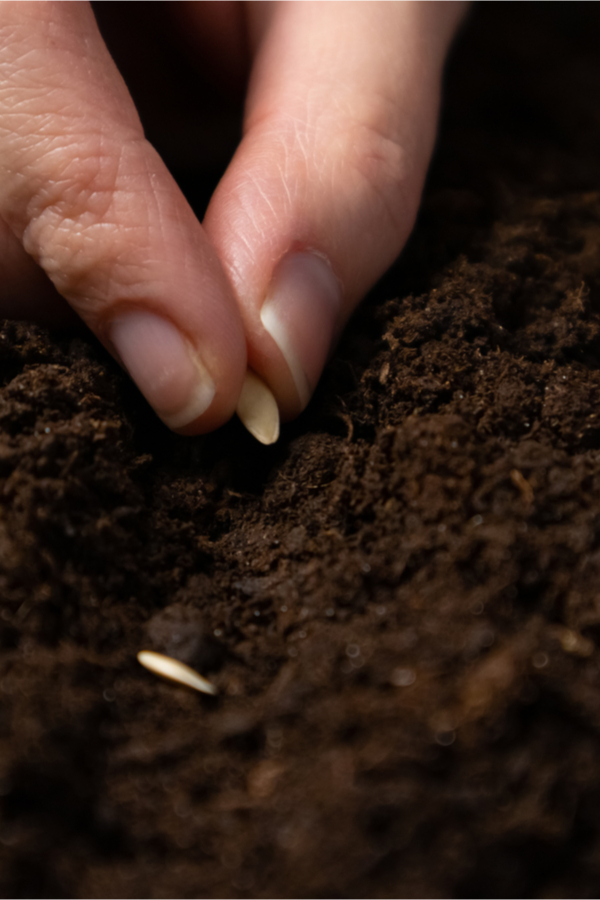 For vegetable transplants such as tomatoes, peppers and cucumbers, fill the planting hole with a 50/50 mix of soil and compost. This creates a loose, powerful soil mix right around the plant's roots, which feeds the plant in quick fashion.
That same compost also helps hold valuable moisture near the root ball. This is incredibly effective at helping tender young plants stay hydrated as they acclimate to the soil.
Even more, the loose nature of the soil mix allows the roots of transplants to expand quickly. And the faster and more vigorous roots can grow – the healthier and more productive the plant will be.
Compost When Planting Seeds – The Best Ways To Use Compost In The Garden
For seed crops, compost helps in a couple of unique ways as well. For starters, when seeds are planted in a rich mix of soil and compost, it helps speed germination. The compost helps to hold moisture around the seed coating, giving it a better opportunity to sprout.
Once the seeds sprout, the loose make-up of compost also helps the plant's roots establish quickly. And as the plants start to grow, they begin to soak in the minerals and nutrients of the compost to power even more growth.


The best method for using compost with seed crops is to add it directly into the planting trench. Dig your seed trench to an inch beyond the recommended depth. Next, fill the trench partially with an inch of compost.
To complete planting, plant seeds into the compost, and then fill the trench back in with a 50/50 mix of soil and compost. Your seeds will thank you with fast germination, and strong, early growth!
#2) Compost As A Power Mulch – The Best Ways To Use Compost In The Garden
Another effective use for compost is using it as an energy packed mulch around plants. By creating a "compost ring" around the base of plants, it can help to regulate soil temperature, repel weeds, and power plants – all at the same time!
Place a two to three inch thick layer of compost about ten to twelve inches in diameter around each plant. Every time you water or it rains, the nutrients from the compost will leach down to the roots. It is the perfect way to provide a slow and steady fertilizer to plants!
#3) Compost Tea – The Best Ways To Use Compost In The Garden
Last and certainly not least, you can use your compost to create one of the most incredible, all-natural liquid fertilizers around – compost tea!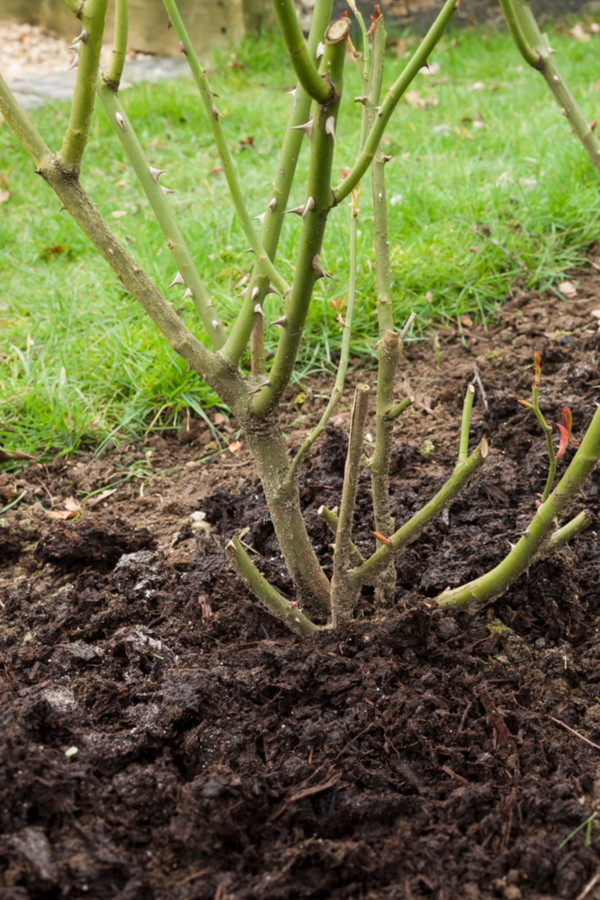 Compost tea is simple to make but so powerful for energizing plants. To create, all you do is soak compost in water! The resulting liquid absorbs much of the nutrients in the compost. It can then be used to water and fertilize plants, absorbing into their roots and foliage to provide the perfect boost of power.
Unlike many synthetic fertilizers, compost tea won't burn plants. And because it is 100 percent natural, it is perfect for using on all of the edible crops in your garden.
Best of all, once you strain the compost, the remnants can go back into your compost pile to recharge and be ready to power plants again. See: How To Make Compost Tea
Here is to using the compost you have on hand in the best way possible – and to powering your garden plants like never before – naturally!
This Is My Garden is a garden website created by gardeners, for gardeners. We publish two articles every week, 52 weeks a year. Sign up today to follow via email, or follow along on Facebook here : This Is My Garden. This article may contain affiliate links.