If you are looking to add big, bold, eye-catching beauty to your early spring flowerbeds next year, you need to check out the three incredibly unique, must plant fall bulb flowers featured in today's article!
There is nothing more inviting to the senses than the first flowers of the season. Especially after having to endure a long, cold, dark winter with little color in the landscape. Let's face it, by early spring, who can't use a few vibrant blooms popping up to help erase the doldrums winter has cast upon us?
The good news is that getting your flowerbeds and landscape to produce early spring color isn't difficult at all. And even better, you don't have to wait until next spring to do it!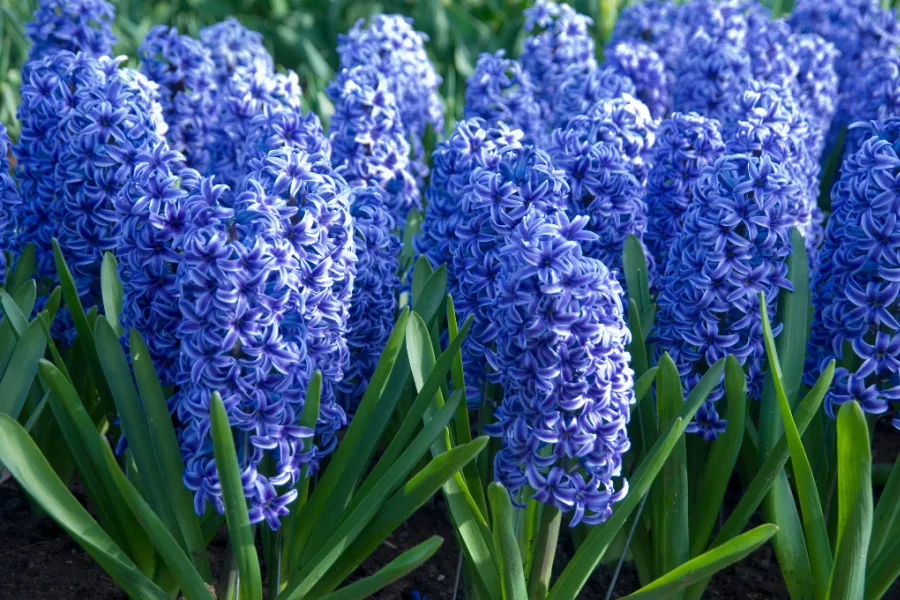 Plant Now For Big Spring Color!
By simply getting out this fall and planting a few low-care, easy maintenance bulbs, you can fill your spring beds with massive color and interest like never before.
One thing is for sure, fall bulb varieties have come a long way. No longer do you have settle for plain red tulips or simple yellow daffodils to be your only choice for autumn planting. Now there are hundreds of bulb varieties that can paint nearly any size and color palette you can dream of.
With that in mind, we thought we would highlight three of the biggest showstopping fall bulbs around. These bulbs aren't just colorful, their blooms ooze with "wow" from the first minute they unfurl in early spring!
3 Must Plant Fall Bulb Flowers For Big Spring Color!
#1 – Blue Trophy Hyacinth
Hyacinth blooms are among the first flowers of the season, and are usually known for their brilliantly bright tiny flowers that seem to leap from the landscape. But when it comes to really leaping far and wide – the Blue Trophy hyacinth variety takes first prize!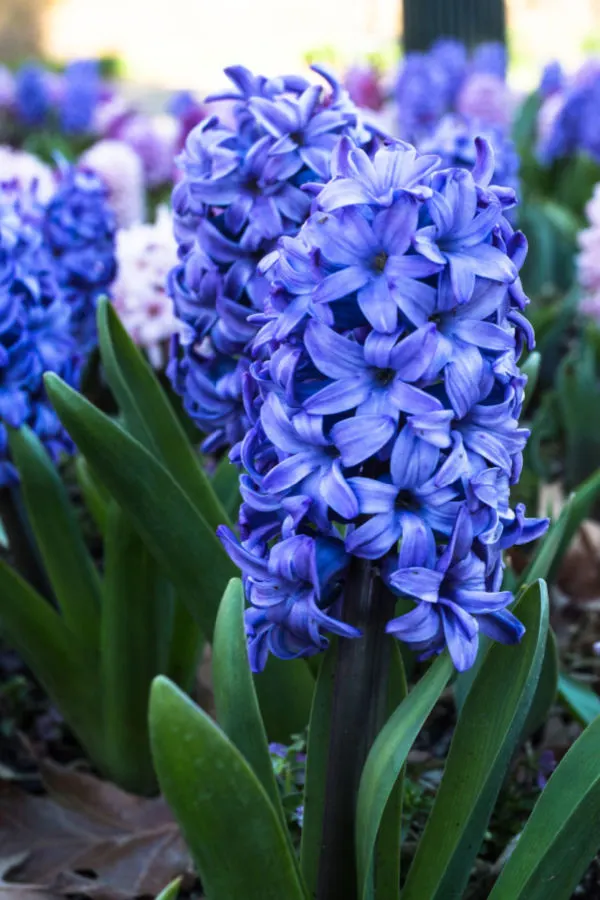 This brilliantly blooming variety grows to a robust height of 12 inches tall, and is it ever a showstopper! The spikes of Blue Trophy hyacinth fill with deep blue flowers from top to bottom. In fact, the blooms are some of the most aromatic around, filling the air with the fresh scent of spring.
Blue Trophy hyacinth bulbs should be planted in late fall. The best time for planting is after the first frost but before the ground freezes. Although the bulbs will grow in partial shade to full sun, it is best to plant them where they will receive at least 6 hours of sunlight a day.
Unfortunately, without enough sun, the plants simply do not bloom to their full potential. The good news is that this variety adapts to most soil types as long as they are not overly wet.
Hyacinths are a great multi-purpose spring bulb for planting. They are great for borders, or to plant in large clusters for a big pop of color. With blooms that usually last two to three weeks, they also make for great cut flowers too. They truly are one of the most beautiful hyacinth blooms you will ever see.
Bulb Link : Blue Trophy Hyacinth Bulbs
Allium (Giant Gladiator) Bulbs – 3 Must Plant Fall Bulb Flowers
Want to get a lot of oohs and ahhs from your neighbors next spring? Then you need to try your hand at growing Giant Gladiator Allium bulbs!
This onion family member will produce some amazingly large flower heads from spring to early summer that will turn heads for sure. With round, globe-shaped blooms that can reach 6 inches or more in diameter, they provide plenty of early season interest.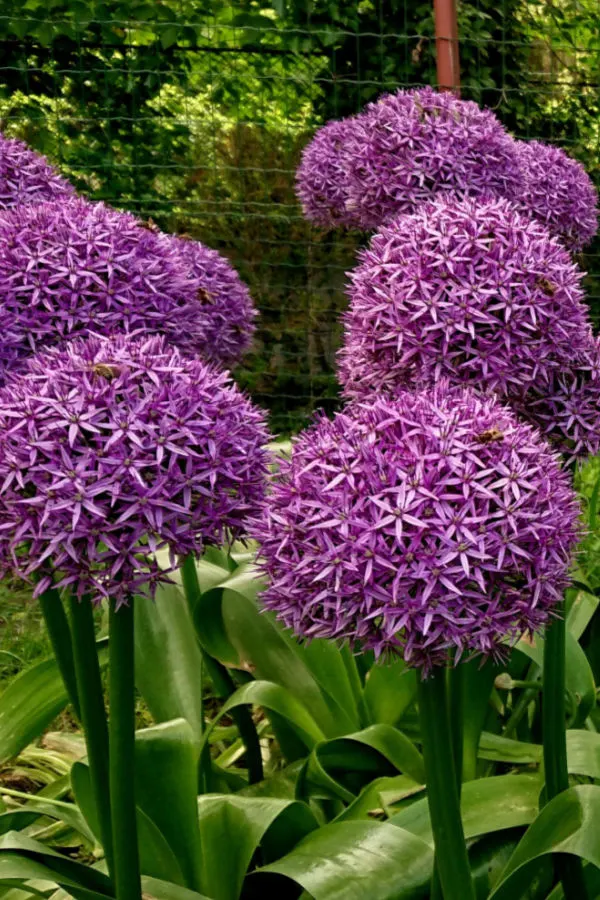 What makes allium bulbs even better are that most pests simply won't bother with them. Deer leave them alone, as do squirrel and chipmunks – but pollinators love them, providing plenty of early season food for bees, butterflies and more.
Allium are wonderful for planting around other bulbs that are bothered by deer. The scent can keep them away, helping to protect the blooms and foliage deer love.
When To Plant
Winter hardy in zones four through nine, allium bulbs can go in the ground in late fall. Space plants 4 to 6 inches apart in a sunny or partly sunny location. Much like the Blue Trophy hyacinth, Gladiator allium bulbs will do best when they can receive at least 6 hours of daylight.
Plants will grow 30 to 36 inches tall, producing their massive flower heads on long, sturdy stems. The plants make for excellent cut flowers and arrangements, especially considering the blooms can last for up to a few weeks or more.
Bulb Link : Giant Gladiator Bulbs
Double Freesia Mix – 3 Must Plant Fall Bulb Flowers
Freesia is probably one of the most underrated blooming spring and early summer bulbs of all. Not only are they resistant to deer and rabbits, their flowers also have one of the most incredible scents around. And you can really hit a home run with a Freesia Double Mix planting!
The Freesia Double Mix is a collection of brilliant blooming colors. From white, red, blue and yellow, to a mix of nearly everything in between, they will leave your flowerbeds full of vibrant color. And just like our first two selections, they are also wondrous for using as a cut flower.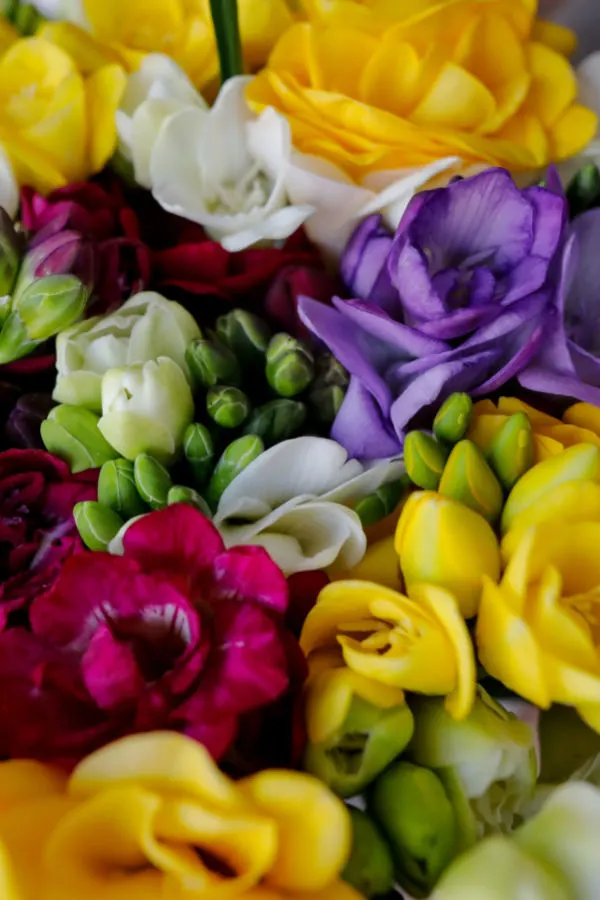 Where you live will determine whether or not freesia bulbs should be planted in the fall or early spring. Freesia can be planted in the fall in zones 7 through 11, but should be planted in early spring in cooler climates. Fall planted freesia will bloom from early spring to early summer, while spring planted bulbs will flower from early to mid summer.
Plant bulbs two to three inches in the ground and space at least a foot apart. Freesia will do best in full sun but will tolerate partial shade. Either way, this drought tolerant bulb will light up your landscape with beauty and interest!
Bulb Link : Double Freesia Mix Bulbs
Get Out There And Plant!
For even more early spring color, be sure to check out our article on planting tulips this fall too! Just as with the other bulbs highlighted today, there is a whole slew of new tulip colors and styles to grow and bloom big in your landscape. Here is to planting more fall bulbs and filling your spring landscape with early season color!
This Is My Garden is a garden website created by gardeners, for gardeners. We publish two articles every week, 52 weeks a year. Sign up today to follow via email, or follow along on Facebook here : This Is My Garden. This article may contain affiliate links.