Bringing herbs indoors to grow and use all winter long is one of the best ways to keep the fresh taste of the garden alive and thriving during wintertime cooking.
Even better, potting up and bring your herbs indoors to grow is a great way to keep a little gardening in your life too! After all, why not get a bit more use from your garden and patio herbs beyond just the spring, summer and fall?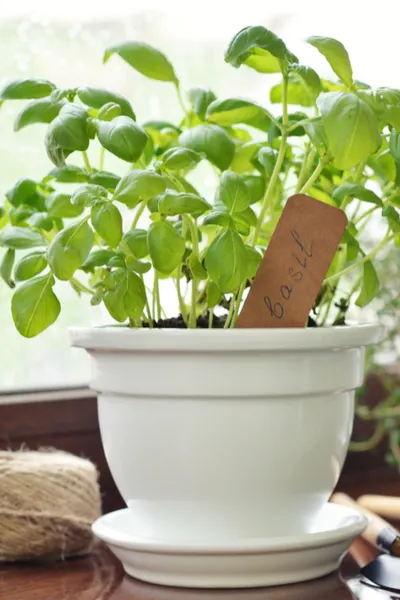 Best of all, it's easy to do! In fact, most herbs, with only minimal care, can flourish indoors through the coldest months of winter.
Here is a quick tutorial on how to bring existing herbs indoors, along with a look at the indoor requirements of some of the more popular culinary herbs.
How To Bring Herbs Indoors For Winter
For indoor success with herbs, all that is needed is good soil, consistent watering, and a sunny window or room. Supply those three things, and the magic of wintertime gardening is a go.
To start, it's important to select pots and containers that have adequate drainage. Over watering and soggy soil is always much more of a problem for herbs than not getting enough water.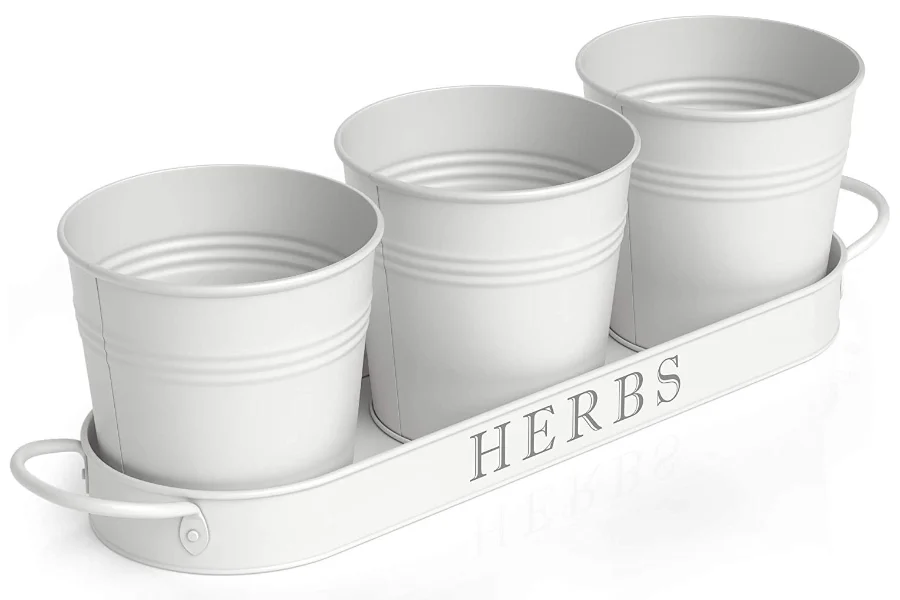 In addition to good drainage, make sure your containers are small enough to fit on windowsills, or shelves and counters near windows that get plenty of sunlight. There is a wide selection of indoor herb pots on the market that make this task a breeze! Product Link : Herb Pot Set
How To Transplant Herbs To Bring Indoors
When transplanting existing plants from the landscape for potting up, select starts from your best plants. You will always have more success when beginning with healthy stock.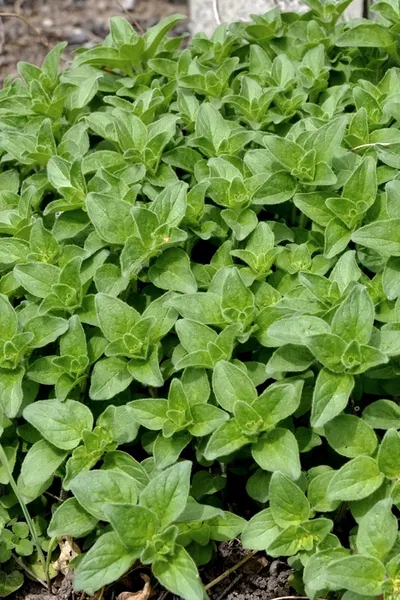 Whether choosing from in-ground or outdoor potted herbs, remove the entire plant and then slice a section of roots and foliage that will fill 50% of the space of the new container. This allows enough space in the soil for roots to grow all winter long.
Use a high quality potting soil when filling your new herb pots to ensure plenty of nutrients for the roots to take hold.
As for timing, be sure to transplant while temperatures are still warm enough to leave the pots outside for a few days to adjust. Bringing them indoors immediately can shock, injure, or even kill plants.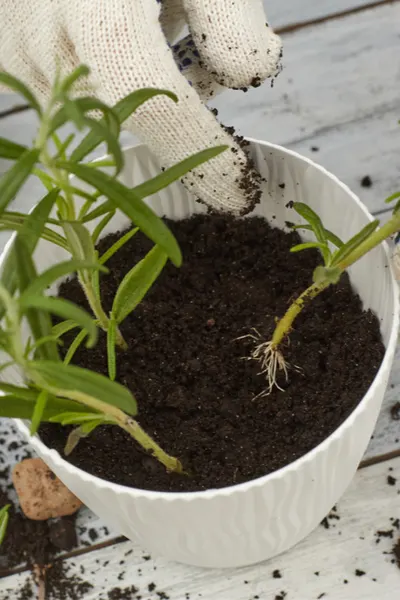 Because they will be receiving less light indoors, let the herbs slowly adjust after transplanting. Be sure to keep plants out of all-day sun while they acclimate. Covered porches or patios work well for this. After two weeks, plants will be ready to bring indoors for the winter.
Here is a look at some of the most popular herbs to grow indoors, along with specific care and re-potting instructions:
Chives
Chives are a perfect way to add a little zing to all sorts of culinary dishes – and they also happen to be one of the easiest herbs to bring indoors!
This delicious herb grows in clumps, and is simple to dig up and divide for transplanting. Once dug, divide into small 1 to 2-inch clumps for best results when transplanting indoors.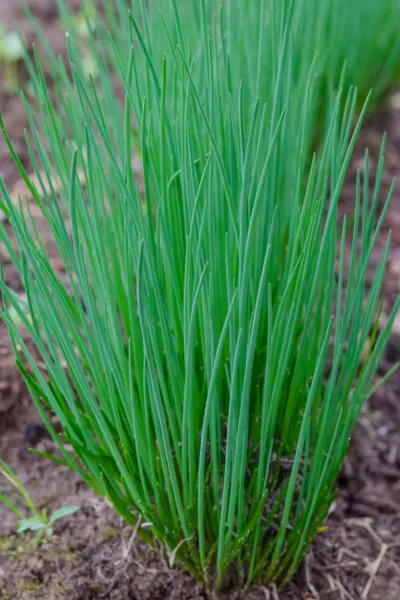 Chives are one herb that will suffer if watered too often. Place in a sunny window, and water only when the soil dries out completely.
Mint
Mint is one of the most prolific herb growers of all, and can easily be transplanted and grown indoors. In fact, it actually seems as though it takes talent to somehow not get mint to survive!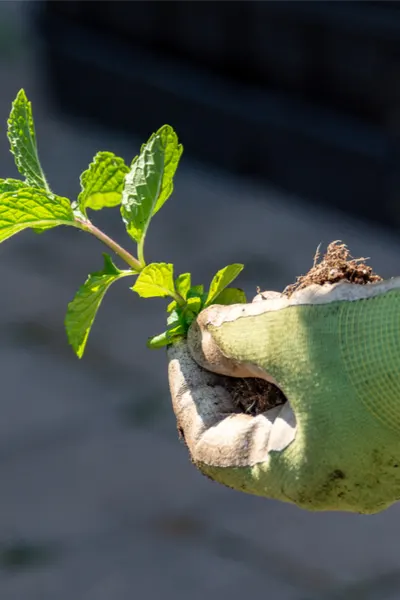 Simply dig up a small portion of roots from and existing plant, and pot it up. The roots will quickly develop, and before you know it, you will have a steady supply of mint all winter long.
Thyme
Thyme is a relatively low-maintenance herb, and can be grown easily by dividing stock from an existing plant.
It is best when dividing to take from the outer edges of an existing plant. These areas will be less woody, with roots that will more easily adapt to potting.
It is important to keep it watered well during it's outside adjustment period. Once brought indoors, place in a southern facing sunny window for best results.
Oregano
Like thyme, oregano starts are easy to grow by simple division. It also has the added benefit indoors of helping to repel flies!
Start by digging up the outermost edges from existing plants. Shake off any excess soil around the root ball, and transplant using a high quality soil mix. Keep well watered for the first week after transplanting.
Rosemary
Rosemary can be one of the more difficult herbs to bring indoors. It requires a fair amount of sunshine, so place in the sunniest window available. A southern-facing window is your best bet.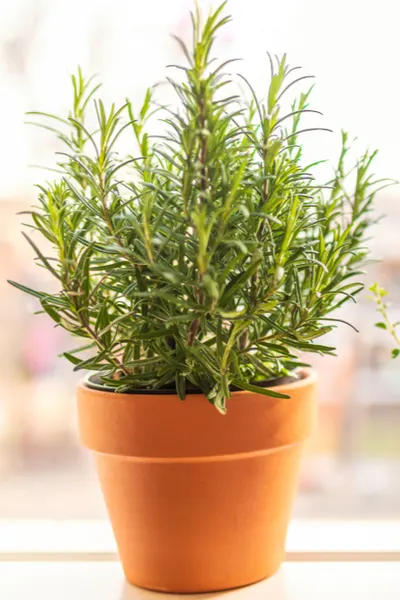 To allow time for rosemary to adjust to indoor conditions, pot up early and bring into a partially shaded outdoor area. Potting up 4 to 6 weeks prior to bringing indoors will give them the best chance for success.
Porches or a covered patio will work well for keeping rosemary in limited light to prepare for indoor life. Rosemary does not tolerate wet soil well, so be stingy with watering. Especially once the plant is indoors for the winter.
Bringing Herbs Indoors – Seed Crops
Herbs To Grow Indoors With Seed
Some herbs are easier to grow directly from seed rather than by transplanting. Parsley, Basil and Cilantro all fall into the category of seed crops.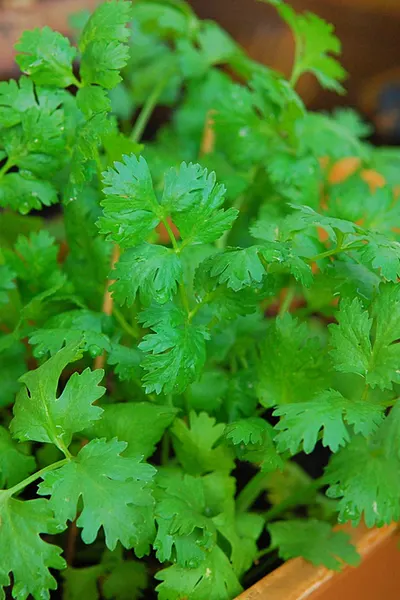 For best results, plant seeds in the early fall to allow time for pots to germinate outdoors. Then simply bring inside and place in a sunny window to keep the growing going!
For more information on how to bring herbs indoors, check out 4 Great Herbs to Grow Indoors on the blog.
This Is My Garden is a website dedicated to spreading the love and knowledge of gardening around the world. We publish two new garden articles each week. This article may contain affiliate links.