If you are looking to add beautiful foliage, elegant blooms, and a steady stream of hummingbirds visiting your landscape – consider growing coral bells!
The tall, wispy blooms of coral bells are a favorite of hummingbirds. The tiny flowers are perfect for the long, extended beaks of the fast moving bird. But they are also quite attractive to butterflies and bees. And once in bloom, these important pollinators all become regular visitors to the plant, and more importantly, all over your landscape and garden.

Coral bells, or as it is officially known, Heuchera, is a hardy perennial that performs well in growing zones 4 through 9. Although it prefers partial shade, it will tolerate sunnier locations with moderate summer climates.
Coral bells have become increasingly popular in recent years. Not only are they wonderful for attracting pollinators, they are drought and deer resistant too.
Varieties of Coral Bells – Growing Coral Bells
When it comes to available varieties, the list is long for coral bells. With solid and variegated leaf patterns ranging from dark green, to cream, gold, purple, lime and more, there is a color to match nearly any landscape.
And then there are the blooms! A mass of tiny, bell-shaped flowers form on long, spiky stems. The flower stems shoot up a full 12 to 18″ above the leaf canopy.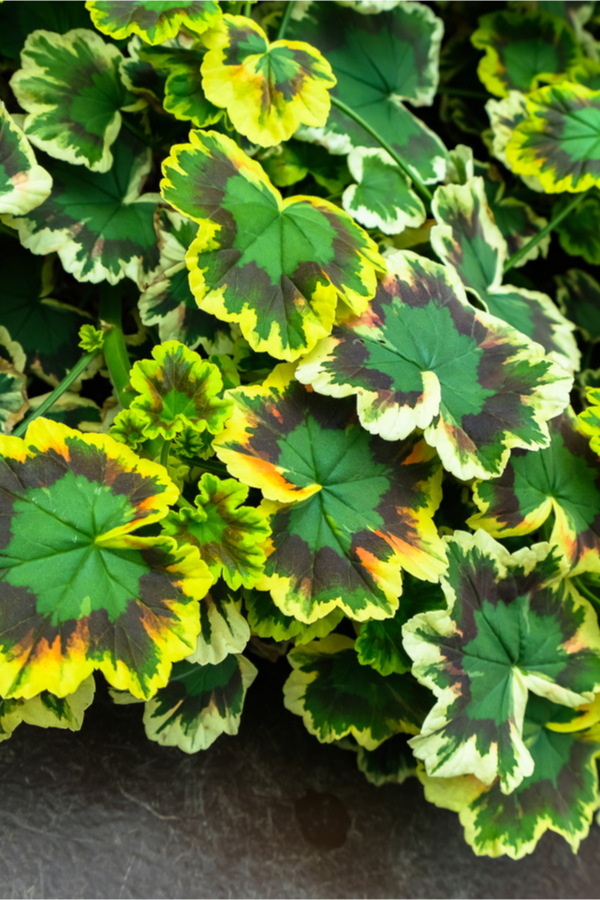 Although they appear delicate on their stems, the flowers are actually quite strong. They hold up well to wind, rain and the ongoing "work" of pollinators. Bloom cycles can last two to three weeks at a time. But with the plants blooming several times each growing season.
Here is a look at how to plant and maintain coral bells, and how to maintain this hardy perennial from year to year.
How To Plant, Grow & Maintain Coral Bells
Planting Coral Bells
Although they can be grown successfully from seed, most gardeners opt to plant year-old container plants. Not only is it easier to establish a mature plant, plants grown from seed usually will not have time to bloom the first season. Coral bells are also extremely easy to create from existing plants by dividing.
They are an excellent shade-loving plant, but can handle a fair amount of direct sunlight. For best success, select locations that receive early or late afternoon sun instead of direct, mid-day sunlight.
Their compact growing style also makes them an excellent choice for growing in planters for the season. As a perennial, coral bells can be replanted into the landscape in early fall, and then replanted into containers in early spring. Not only are they beautiful in pots, it is an economical way to have gorgeous containers each season. See : Growing Perennials In Pots
Soil Requirements – Growing Coral Bells
Coral bells need rich, fertile, well-draining soil to perform at their peak. When planting, dig holes 50% larger than the container or root ball to loosen the surrounding soil. This will allow the plants to root quickly.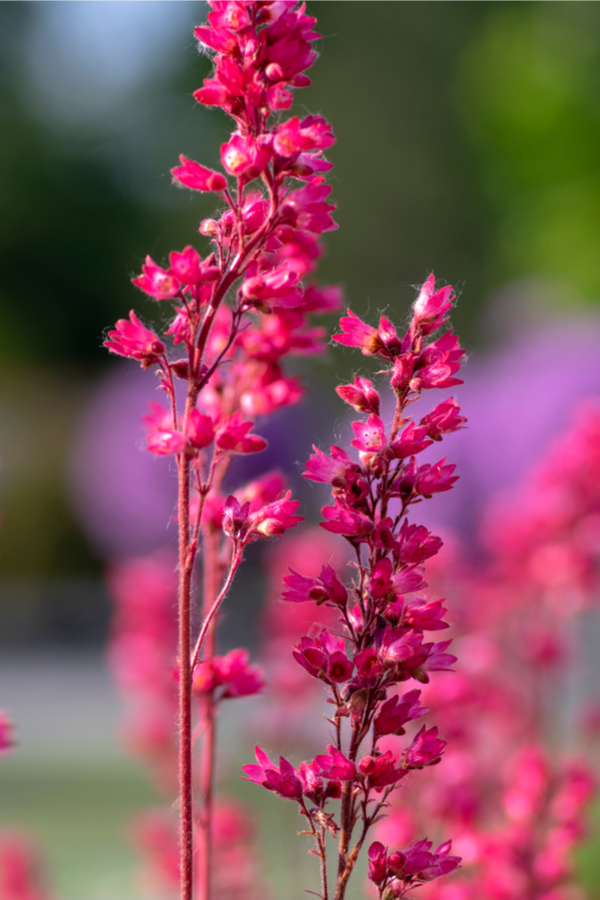 Mix in ample amounts of compost at planting time, as it helps feed the roots as they establish into the soil. Additional fertilizer at planting time is not necessary, The compost will provide more than enough nutrients to the power up the plant.
When first planted or when planting divisions from existing plants, water often for the first few weeks until plants have developed their roots in their new space.
Selecting varieties that grow best in your specific area is a must. Most coral bell plants, such as the Coral Bells Plạnt Bundle of Catching Fire – Midnight Rose – Ginger Ale – Green Spice can handle the entire gamut of growing zones 4 through 9, but there are a few that are zone specific.
Long Term Care – How To Grow And Maintain Coral Bells
Coral bells are a true, low-maintenance perennial. Once established, they rarely if ever require watering. Bloom stems can be cut back once flowering has stopped to encourage new blooms to develop.
Plants will die back after the first few frosts or a hard freeze. The foliage can be cut back at this point if desired. Many gardeners will leave the foliage to help protect the plant through winter. If foliage is removed, a few inches of mulch can help protect the plants roots in areas with harsh winters.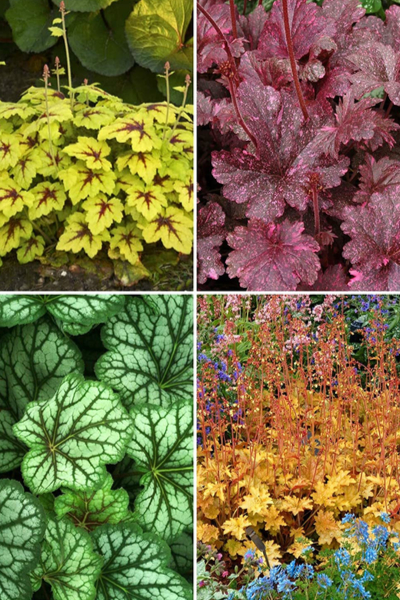 Although coral bells overwinter well, individual plants will usually die off after three to four growing seasons. New starts can easily split from the outer edges of existing plants to keep a continuous supply of coral bells growing. Applying an all-purpose fertilizer in early spring to existing plants will help to promote better growth and blooms.
Here is to adding some beautiful coral bells to your landscape this year. And, enjoying a steady stream of guest visits from hummingbirds, butterflies and bees as well!


This Is My Garden is a garden website created by gardeners, for gardeners. We publish two articles every week, 52 weeks a year. Sign up today to follow via email, or follow along on Facebook here : This Is My Garden. This article may contain affiliate links.