Are you looking for some great ideas for Christmas Garden Gifts?
Finding the perfect gift for a gardener can be tricky. Especially when it comes to finding something they don't already have. And, of course, something they will want to use!
But with the holiday season looming ahead, we have you covered with today's article!
Here are 5 unique gift ideas to surprise the gardener in your life with the perfect garden gift this Christmas. And who knows, you might want to get a few for under your own tree as well!
5 Great Christmas Garden Gifts
#1 Wireless Rain Gauge
Talk about modernizing the old classic rain gauge!
Nothing can help a gardener know when to water more than an accurate rain gauge. Especially when it remembers when it last rained, how much, and so much more.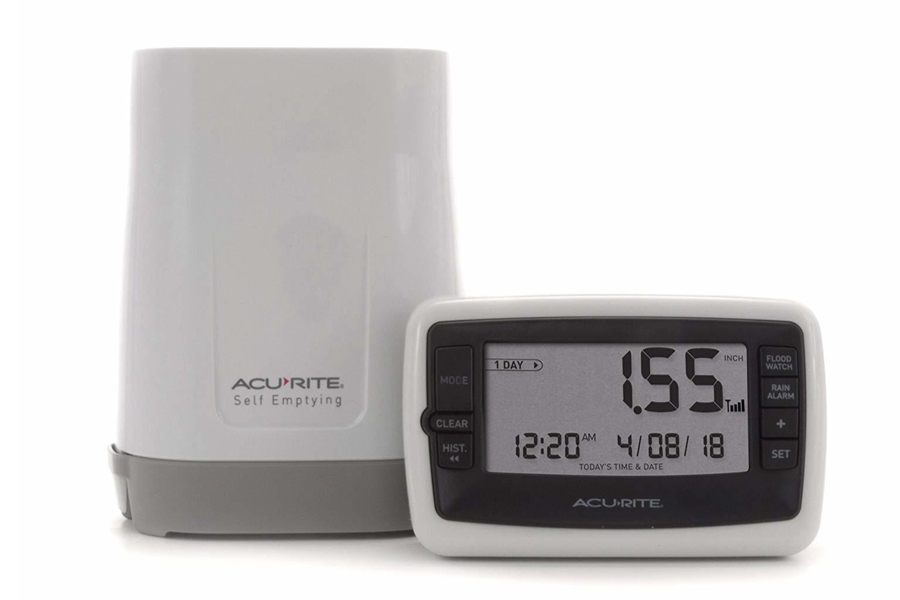 This wireless rain gauge measures in both inches and millimeters, and keeps a history of it all. Even better, it has a self-emptying rain collection cup!

The gauge also has a rainfall alarm that lets you know the rain has started falling. Affiliate Product Link : AccuRite Wireless Rain Gauge
#2 Ho-Mi Korean Garden Tool
This garden tool means business and makes a perfect Christmas gift!
The Ho-Mi is incredible for removing weeds, digging trenches, small holes and more. Its sharp hooked blade tears into even the toughest soil with ease.
The Ho-Mi tool is used heavily in rice paddies and fields in its native land to easily and effectively remove grass and weeds.
And it has caught on in the states the last few years as an incredible, lightweight tool for all types of garden chores! Affiliate Product Link – Ho-Mi Garden Tool – $15.29
#3 Soil / Compost Thermometer
Talk about a unique and useful Christmas garden gift!
This soil & compost thermometer is perfect for letting a gardener know the exact temperature of the soil. And that is ever so important for knowing if the soil is ready for seeds or transplants.
It is also great for checking seed tray soil temperatures when starting seeds indoors.
And if that wasn't enough, this thermometer works for measuring the heat in a compost pile as well. No more wondering if your compost pile is working or not!
With stainless steel components, a 5'' long stem, and a large 1.5" glass-covered dial display, the tool is easy to use and read. Affiliate Product Link : Stainless Steel Soil Thermometer – $17.97
#4 Heirloom Seed Bank Pack With 55 Varieties of Vegetable Seeds
The gift of an entire heirloom garden in a single packet!
There is just something so special about growing vegetables from scratch. Watching a seed sprout and grow from a tiny seedling into a mature plant that actually feeds you is an incredible process to behold.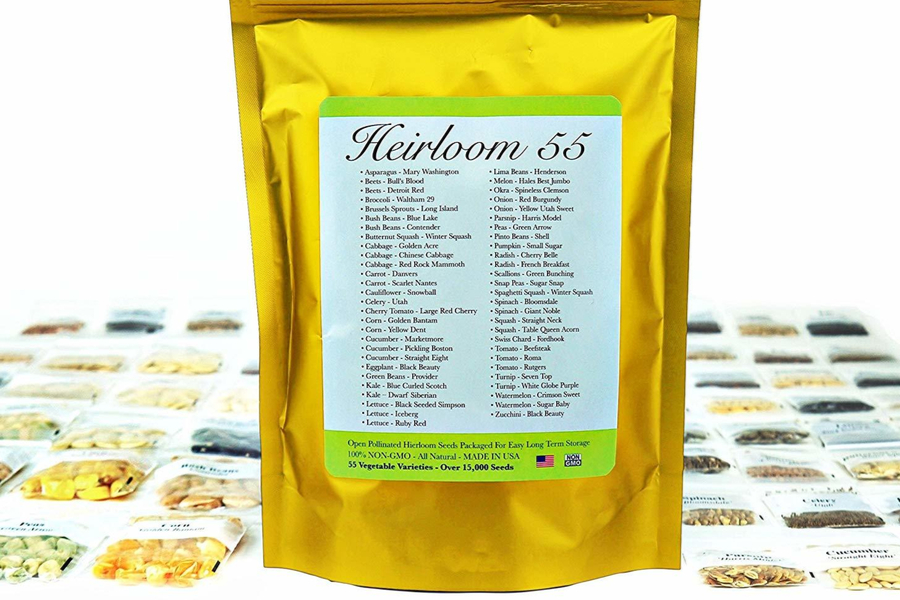 And talk about an entire garden of seeds! This heirloom seed bank packet has 55 varieties of seed to grow just about any vegetable you want.
It is a unique gift for the gardener that is hard to buy for – or for want-to-be gardener just starting out. Affiliate Link: Heirloom Seed Bank with 55 Varieties of Vegetable Seeds – $29.95
#5 A Garden Journal
When it comes to great Christmas Garden gifts, a garden journal is always a good call! See : 3 Great Reasons To Keep A Garden Journal
Nothing can help a gardener grow better than having a record of the past. It helps remember what grew well, what didn't, and what went where.
This beautiful hardbound journal comes complete with pre-prompted pages to help write down the most relevant garden info. Product Affiliate Link : The Gardeners Journal $22.95
Here is to surprising the gardener in your life with a Christmas garden gift this year!

This Is My Garden is a garden website created by gardeners, publishing two articles every week, 52 weeks a year. This article may contain affiliate links.